Twisp
Oil & Water Plein Aire exhibit opens
Twenty-three artists are participating in Confluence Gallery and Art Center's Oil & Water Plein Aire exhibit that opens with an artist reception at 5 p.m. Saturday. The work will be on display through Nov. 18.
Plein-aire is the 19th-century style of painting outdoors that became a central feature of French impressionism.
"Painting what you saw in the landscape and not an idealized concept of what you saw is newer, starting in about 1500. It was really popular in the 1800s," said curator Caryl Campbell.
The most famous outdoor painters are impressionists Cezanne, Monet, Cassatt, Renoir and Van Gogh, she said.
"All of the challenges of painting outside gives the work a fresh presence, the bugs in the paint and the wind blowing dust on things," she said. "The easel blowing over and the water freezing (some intrepid painters put vodka in the water to keep it from freezing). This adds life to the work."
Margaret Kingston, one of participating artists, said the dramatic landscape of the Methow Valley and North Cascade mountain range are a source of inspiration.
"I find it effortless to choose images to paint from my surroundings and see endless possibilities," she said. "This show offers you a taste of some of the spectacular views, moments, colors, shapes and energetic light that I love about everyday life here."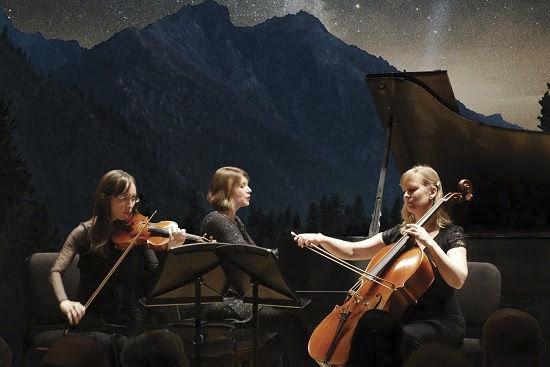 Leavenworth
Volta Piano Trio performs with guest cellist
The Volta Piano Trio — pianist Oksana Ejokina, violinist Jennifer Caine and guest cellist Meta Weiss — will perform at 7 p.m. Oct. 19 at the Icicle Center for the Arts' Canyon Wren Recital Hall.
The trio will play selections from Mozart, Grieg and Dvorak.
Tickets can be purchased online at icicle.org or by phone at 548-6347. Pricing for general admission is $22 or $24 at the door. For students, the price is $12 or $14 at the door. This concert is free for children under the age of 12.
Wenatchee
Old Time Radio cast announced
The cast has been chosen for Numerica Performing Arts Center's "Miracle on 34th Street" Old Time Radio Show set for 7:30 p.m. Dec. 17.
Kris Kringle: Gary Hesse
Doris Walker: Kaitlyn Straub
Susan Walker: Cathy Bronson
Fred Gailey: Scott Pearl
Announcer: Steve Sandman
Drunk Santa/Judge/Commercials: Aaron Mitchell
Shellhammer/Dr. Pierce/Commercials: Jonny Shipman
R.H. Macy/Commercials: Matthew Pippin
Alfred/Commercials: Michael Murphy
Sawyer/Thomas Mara: Jeff Anderson
Miss Prong/Commercials: Julie Kuntz
Mother/Mrs. Mara/Commercials: Maribeth Brisky
Mortimer/Tommy/Commercials: Maclain Larson
Girl/Commercials: Katie Ranggli
2nd Mother/Nurse/Commercials: Susan Lagsdin
Gimbel/Postman/Commercials: Ernest Palmer
Charley/Commercials: Bill Dick
Boy/Commercials: Caleb Clifton
The show is directed by Dani Schafer-Cloke. The performance will be recorded live and broadcast on KOHO 101.1 at 7:30 p.m. Christmas Eve.
Wenatchee
Tomassi talks about 'Birds of Borneo' over a beer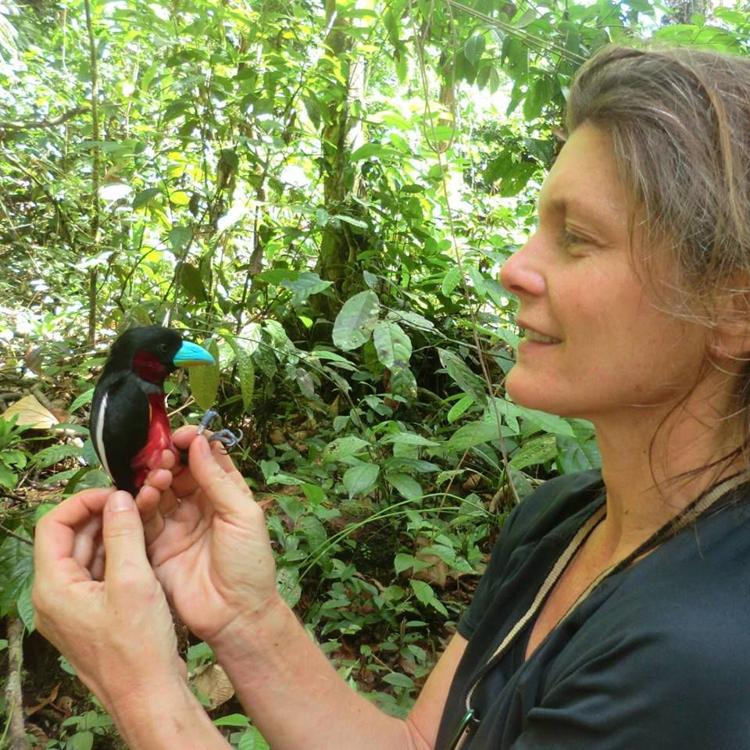 Wenatchee River Institute brings Birds of Borneo to Science on Tap! at 6 p.m. Oct. 15 at the Wenatchee Valley Brewery.
Suzanne Tomassi, Wenatchee Valley ornithologist and research scientist with the University of Sheffield, UK, will talk about her 10-year study in Borneo's Danum Valley.
Perhaps the oldest rainforest on Earth, the remote Danum Valley is a biodiversity hotspot.
"I love talking about Danum Valley because most people don't realize such a place exists," Tomassi said. "When you step into this deep, ancient forest, you can almost feel it breathing around you. Every day you encounter a human-like primate face peering at you through the trees, or a silent cat creeping by, and always a cacophony of birds and insects. It's a wild Disneyland!"
Tomassi's fieldwork uses birds as a means to measure wildlife responses to natural and human-driven phenomena.
A raffle of WRI and Wenatchee Valley Brewery goods will follow the presentation. All proceeds help WRI programming. For information, call Rachel Bishop at 548-0181 or email rbishop@wenatcheeriverinstitute.org.
The Science on Tap! Events cover a new natural science topic at a different brewery each month.
Wenatchee
'Matilda' tickets on sale
Tickets are now on sale for Wenatchee School District's all-district musical "Matilda."
Shows are at 7 p.m. Nov. 14-16 and 21-23 and at 2 p.m. Nov. 16 and 23. An American Sign Language interpreted performance is planned for Nov. 22.
Tickets are $15 for students and $18 for adults. For information, go to numericapac.org.
The roles of Matilda and Miss Honey will be played by Celia Kiesz and Lulu Pray at the 7 p.m. shows Nov. 14, 22 and 23 and at the 2 p.m. Nov. 16 show. The roles of Matilda and Miss Honey will be played by Kate Berry and Ainsley Shearer at the 7 p.m. Nov. 15, 16 and 21 shows and at the 2 p.m. Nov. 23 show.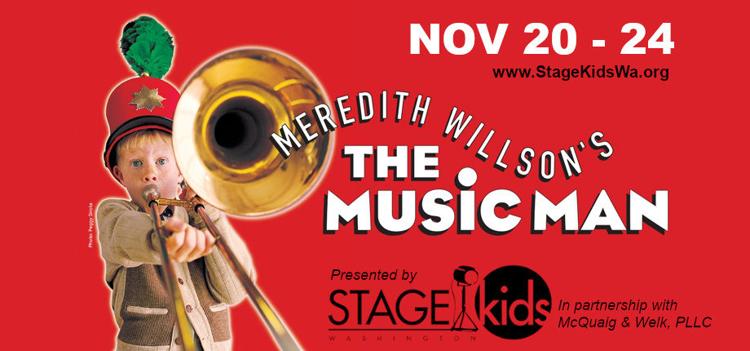 Wenatchee
Stage Kids' 'Music Man' cast includes 76 kids, plus siblings and parents
Stage Kids' production of "The Music Man" — set to run Nov. 20-24 at the Numerica Performing Arts Center — has a dual cast of 76 actors ages 8 to 14, accompanied by their older siblings and parents.
"I chose The Music Man because I want to demonstrate the transformation of a town when hope and spirits rise," said Michelle McCormick, Stage Kids' founder and artistic director. "We are incorporating several fun elements that will make this production quite memorable. Working with entire families is proving to be as much fun as we'd hoped."
Eight performances total — four for each cast — will include evening and matinee shows. Morning matinee shows on Thursday, Nov. 21, and Friday, Nov. 22, will be geared toward school groups.
The show will be Stage Kids' first full-length production. The organization typically produces 90-minute "junior" shows for its spring and fall Spotlight Productions.
A six-time Tony Award-winning classic musical comedy, "The Music Man" follows fast-talking traveling salesman, Harold Hill, as he cons the people of River City, Iowa, into buying instruments and uniforms for a boys' band that he vows to organize. His plans to skip town with the cash are foiled when he falls for Marian, the librarian, who just might transform him into a respectable citizen by curtain's fall.
The role of Harold Hill is being played by Isaac Colyar and Caleb Clifton. Marion is being played by Maggie Stevens and Isabella Salcido. Andrea Colyar and Melanie Wallace are playing Mrs. Paroo, and Whitney Clifton and Jessi McIrvin are cast as Zaneeta Shinn.
Twisp
Methow Valley Riding Unlimited hosts fundraiser
Methow Valley Riding Unlimited is celebrating its 25th anniversary Oct. 12 with an event aimed at raising $25,000 for the next 25 years of delivering horsemanship programs that empower people and enrich lives.
Juleps & Jodhpurs is an outdoor Kentucky Derby-style party and fundraiser on the grounds of Moccasin Lake Ranch, 87 Patterson Lake Road, Winthrop. The gates open at 12:30 p.m. to tailgate food, mint juleps and some outrageous cross country croquet. Derby attire is encouraged. Entertainment includes a kick-off demonstration at 1 p.m. from the horses and hounds of Woodbrook Hunt Club, carriage rides, MVRU equestrian demonstrations, delicious dessert, finished off with dancing to the Bitterroot Beets. Tickets are $75, available at brownpapertickets.com. For information, go to mvriding.org or call 996-9881.