Wenatchee
Dahlia growers compete for bragging rights at annual show
North Central Washington Dahlia Society's annual Dahlia Show is Sept. 28-29 at Pybus Public Market, providing a chance for dahlia growers to show off what they've been doing this summer.
It's also an opportunity for flower lovers to simply enjoy the vast array of blooms and maybe get inspired to give it a go next year.
The show runs noon to 9 p.m. Saturday and 9 a.m. to 3 p.m. Sunday. Members of the NCW Dahlia Society will be on hand to provide information, and maybe share some secrets on how to grow the colorful tubers.
For those who want to know more, the group, which serves as the local branch of the National Dahlia Society, meets the third Thursday of each month at Canyon Creek Condominium Clubhouse, 225 NE 19th St. East Wenatchee. New members are welcome. For information, email ncwdahlia@gmail.com.
On Oct. 22, the group is providing a free class, "Putting Your Dahlias to Bed," as part of the Pybus University classes. Registration is required for the class. 
Chelan
Lake Chelan Arts Council announces plethora of art opportunities
The Lake Chelan Arts Council is gearing up for a busy fall and winter, with a planned two-day workshop in October, a call for art for an exhibit starting in January and a request for volunteer artists for two ongoing projects.
The two-day watercolor workshop is set for 11 a.m. to 4 p.m. Oct. 6 and 7 at the Chelan Fire Station with Edmonds artist Joan Archer of Aria Studio Gallery. Archer has taught watercolor for more than 35 years. Her work also is featured in Chelan's Main Street Gallery, d208 E. Woodin Ave.
Day 1 includes work on drawing, perspective, values and color mixing. Day 2 continues with additional demonstrations and then painting the piece. The cost is $220 for both days or $125 for one day.
Lake Chelan in Winter is the theme of an exhibition planned at the Chelan Public Library that runs Jan. 15 through Feb. 19. The search is on now for work from 15 artists. For information, contact Maggie Jarr at maggiejarr1@gmail.com.
Volunteer artists are needed for the Picture This Program at both elementary schools. Artists work with third-grade teachers to study a different famous artist each month. Students learn about the artist, study a selected artwork and learn the artist's technique then create their own projects using that classic artist's style. For details, email Mera Marquet at merapod@gmail.com.
Heritage Heights Gallery of Legacies is also in need of more artists. Artists are challenged to create art for the resident hallways based on what the senior residents want to see. For information, email darlinlily@frontier.com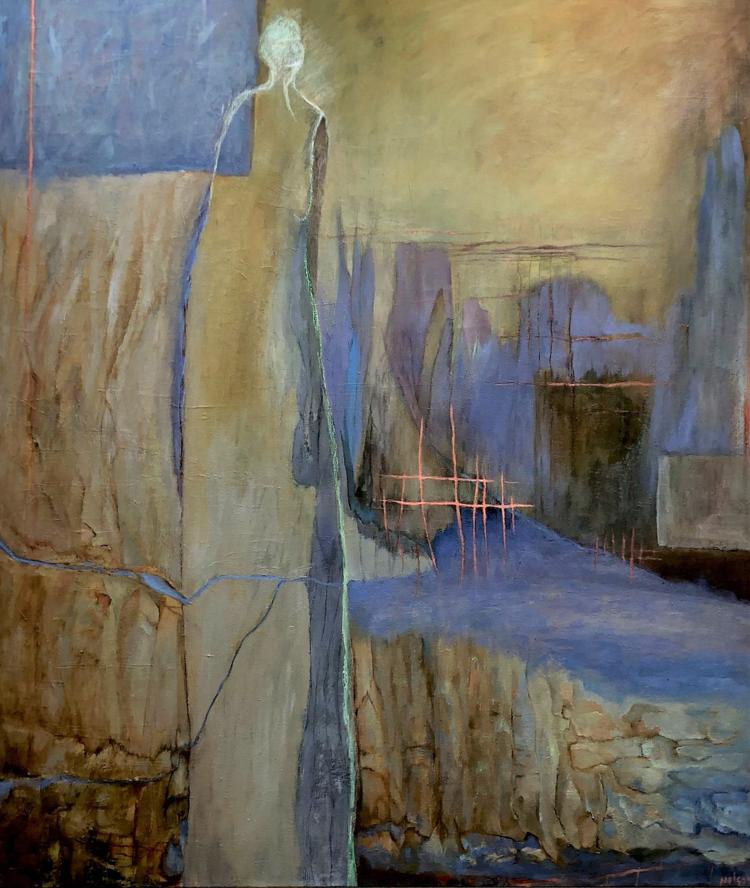 Wenatchee
Robert Graves Gallery hosts 'Conflicting Realities' exhibit

Yakima artist Carolyn Nelson's ceramic sculpture and painting is featured in her "Conflicting Realities" exhibit at the Robert Graves Gallery that runs from Sept. 23 to Oct. 24.
The gallery is in Wenatchee Valley College's Sexton Hall. An artist reception is set from 5 to 7 p.m. Oct. 4.
Gallery hours are 9 to 11 a.m. Monday through Thursday.
Admission is free. Parking is available in the Ninth Street lot.
Winthrop
October's 'Four Minutes of Fame' heads to Sun Mountain
Write On The River, the Wenatchee-based writers organization, is moving its Oct. 25 "Four Minutes of Fame" event to Sun Mountain Lodge.
WOTR has hosted similar open mic nights since 2008 in the Chelan-Douglas county area, and for the fourth year Methow Valley writers are invited to share their work with those from the Wenatchee area.
It's casual, it's easy, and it's free. All writers, readers, friends, family and any other interested listeners are welcome to attend the evening event in the lodge's Methow Room. Dessert and no-host drinks are available.
Expect a full evening of reading and listening to original work. Sun Mountain Lodge is offering deeply discounted rooms (starting at $100 double occupancy) for any "Four Minutes of Fame" attendees.
The first 16 readers to sign up have time at the microphone to read original work in any format or genre, complete or excerpted, published or in-progress. Register to read before Oct. 20 by emailing info@writeontheriver.org.
For those planning to stay, room reservations are due before Oct. 9. For details, go to sunmountainlodge.com.
Leavenworth, Wenatchee
Beer-varian mystery writer, historian, poets, novelist plan book signings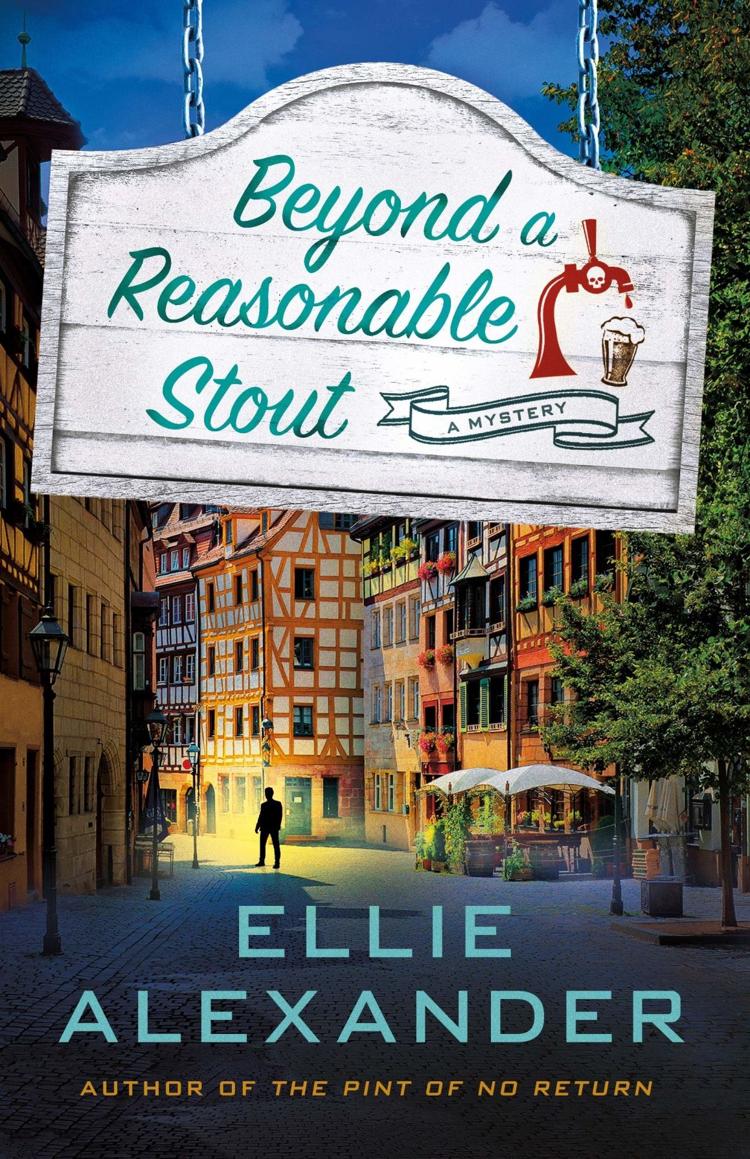 Author Ellie Alexander, whose series of mystery novels are set in Leavenworth, is making three book-signing appearances in town in October.
The first is at 5 p.m. Oct. 2 at the Icicle Brewery, the tap room that inspired her third novel "Beyond a Reasonable Stout" in which brewmistress Sloan Krause, with her nose for hops and a penchant for murders, comes to the rescue. Alexander will be at A Book for All Seasons at 4 p.m. Oct. 3 and then at 6:30 p.m. at the Leavenworth Library. Her other books include "Death on Tap" and "The Pint of No Return."
Lance Brender will sign his Cashmere history book from 1-3 p.m. Oct. 19 at A Book for All Seasons in Leavenworth.
Washington state Poet Laureate Claudia Castro Luna, author of the collection "Killing Marias" and the chapbook "This City," joins Wenatchee's Derek Sheffield, author of "Through The Second Skin" at 7 p.m. Oct. 24 at Wenatchee Valley College's Grove Recital Hall.
Luna then joins Sheffield, Joe Powell of "The Slow Subtraction" and Jack Johnson for an evening of poetry at the Leavenworth Library at 6:30 p.m. Oct. 25.
Wenatchee author Jae Carvel shares her latest book, "Secrets From the Mountain" at 1 p.m. Oct. 26 at A Book for All Seasons. It's the third historical novel in the Strawberry Mountain series, following "By the River" and "Secrets of the Little Red Box."
For information, call A Book for All Seasons at 548-1451.