Cashmere native Lance Burton Brender saw an opportunity to share his hometown's story during a trip to A Book for All Seasons several years ago.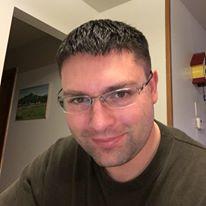 "I had been on active duty in the Army for about eight years when I came home on leave from Korea," he said. He saw two "Images of America" books on the bookstore shelves — one about Leavenworth and other about Wenatchee. He asked for the book on Cashmere and learned it hadn't yet been written.
"I walked out of the store casually thinking how cool it would be to write that missing part of the series," he said, "but there was no way I could do it without moving back."
In 2016, he returned stateside, to Joint Base Lewis-McChord in Tacoma.
"As I was packing up to come home, I called the publisher and, to my delight, they still did not have a book on Cashmere," he said.
After an interview and a couple months working on a research proposal, Arcadia Publishing approved his book project. Arcadia's Images of America series celebrates the history of neighborhoods, towns and cities across the country. Using archival photographs, each title presents distinctive stories from the past that shape the character of the community.
"I got down to two and a half years of the most fun and absolutely amazing work," he said, culminating in "Images of America: Cashmere," which is being released Monday.
The 128-page book features 200 historical photos he collected, with help from the Cashmere Museum & Pioneer Village and Cashmere residents. Many of the photos have never before been published.
The Wenatchee World had a chance to ask Brender for some of the details on how it came together:
Wenatchee World: What was the most challenging part of the process?
Lance Brender: The most challenging part of all of it was balancing research, particularly interviewees' time, with having a day job in the Army.
I was in uniform generally from 6:30 in the morning until about that late at night, leaving me some short evenings and busy weekends to find pictures, talk to people who knew their histories firsthand, and weave all that into something people would want to read. That is probably why it took so long to complete.
If the limiting factor was not my personal bandwidth, it was how much time people like Fred Harvey, Cashmere Valley Museum curator, and Joe Brouillette, retired Cashmere Christ Center junior high youth pastor, had to sit down and tell me their stories.
It was incredibly worth it, though, because the oral and written histories captured in Cashmere are gems within our collective heritage.
WW: What photographs and stories came as the biggest surprises?
Brender: By far, the biggest surprises centered around the history of the Wenatchi people. Cashmere's original name, even before Mission, was Nt'wt'c'kum, which means "the soaking place."
For centuries, the migratory Wenatchi summered here in tule huts and other structures, venturing far afield in eastern Washington and British Columbia and having regular trade with coastal Salish tribes.
WW: What is your favorite, until now, untold story?
Brender: My favorite story by far, which came as an absolute revelation, was the last great Cashmere powwow of the Wenatchi in 1931.
Organized by the leading men, women and institutions of the day, including Aplets & Cotlets' Liberty Orchards, its guest of honor was the tribe's last chief, John Harmelt, and the powwow was equal parts fair, religious festival and international diplomatic summit. No less than the governor of Washington, Roland Harvey, attended and witnessed with Harmelt a reenactment of the 1855 Treaty of Yakima, which would go unenforced until as recently as 2010.
WW: What do you think is the takeaway for readers?
Brender: For people who read the book, the most important thing to take away is the depth and importance of our local history. When I was a young man, I felt that I wanted nothing more than to go see the outside world. Then, after I had gone and seen it, I realized just how much of the meaning and importance I wanted to find was already here, in my hometown. Realizing this allowed me, at least, to love the people who make up home better, and hopefully to live a little more wisely because of it.