WENATCHEE — Former Numerica Performing Arts Center Executive Director Matt Cadman has been selected to receive the 2019 Governor's Arts and Heritage Award in the "Arts Advocacy" category.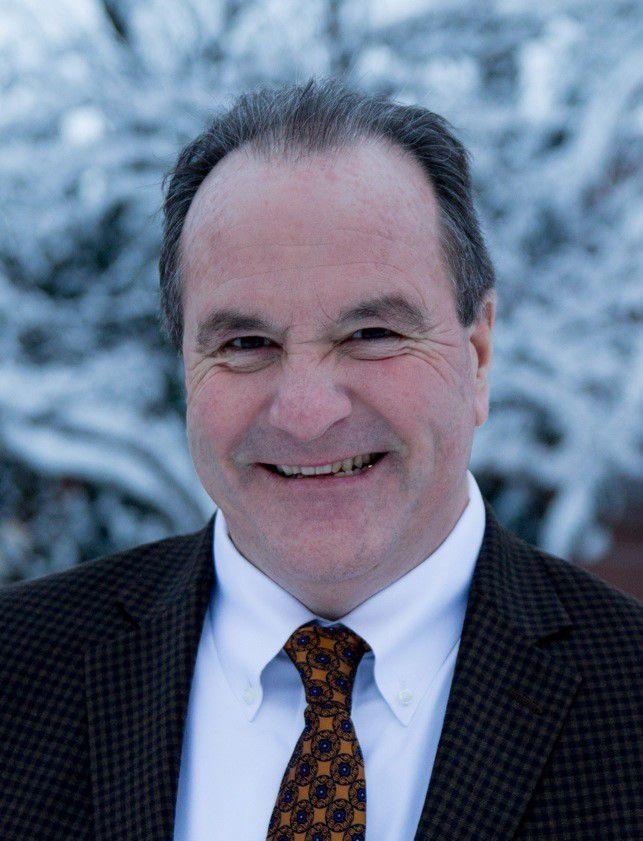 He is one of seven individual winners in the arts category who will be honored at the official ceremony Nov. 19 at the Washington Center for the Performing Arts in Olympia. Other state Arts Commission awards will be presented to organizations and for the heritage awards.
The Governor's Arts Awards, established in 1966, recognize individuals and organizations for contributions to the arts and cultural development in Washington state. As of 2018, 153 artists and arts organizations had received the awards.
"I'm elated at the moment," Cadman said Monday. "They told me in a phone call Friday that I received something, then the letter came today proving I hadn't been hallucinating."
He knew in the spring he had been nominated.
"I was very flattered, but thought, you know, hometown boy. I didn't think it would go any further," he said.
Cadman, the first Wenatchee resident to receive the award, was nominated by Sen. Brad Hawkins.
"Matt did an awesome job at the Numerica PAC," Hawkins said. "Few people can match his enthusiasm for the performing arts and our community. I'm thrilled that he is being recognized statewide for his work as an arts advocate."
Cadman retired from the post in mid-March after serving six years.
During his tenure, he put the nonprofit on stable financial footing by filling seats and expanding programs, creating a "community center with a stage."
One of his first moves was to introduce the "every show sponsored and every seat sold" model, inviting local sponsors to commit to specific shows before booking them. The idea replaced the practice of booking shows first and then trying to find sponsors to pay for them.
The new model helped build community involvement and support, allowing an expansion of the offerings and funds for facility improvements.
Cadman, who had a 34-year career in education — including 12 years teaching history and English at Eastmont High School — before taking the executive director job, also introduced the "Every Kid at the PAC" program that partnered with surrounding school districts to provide students with a live theater experience. A partnership with Stage Kids followed as well, offering summer theater camps at first and then theater classes throughout the year.
"My time at the PAC was so priceless to me. I just wanted to do something good for the community," he said.
The award comes at a meaningful time, personally. He is currently between acts, he said.
"I had said goodbye to all the programs at the PAC, but it's nice to see I'm gone, but not forgotten. I have to say I have faith and confidence in the people at the PAC. We set up a good springboard for the next phase of outreach. It has bigger and better places to go."
Robert Cox, who worked for the past decade as artistic director for 12 Miles West Theatre Co. in New York City, started July 1 as the new Numerica PAC executive director.
Cadman, 65, said he feels too young to be talking about a legacy.
"I'm hoping I'm not through. Retirement has so many different shades to it. I'm way too young to retire — 65 is the new 35," he said.
He has jumped back into Wenatchee's theater scene for now.
"I've been busy with my love of theater through the summer. That's been the fun result of this," he said. "I'm able to be in a play and now directing a play."
He played Stephano in Twilight Theatre's "The Tempest" and is now directing the Mission Creek Players' "The Elephant Man." "I'm happy to be able to get in touch with that side," he said.
Hawkins said he thought Cadman was just the type of person the Arts Commission and governor would want to recognize.
"His dedication to the PAC and making the arts accessible to all will positively impact our community for years to come," Hawkins said.