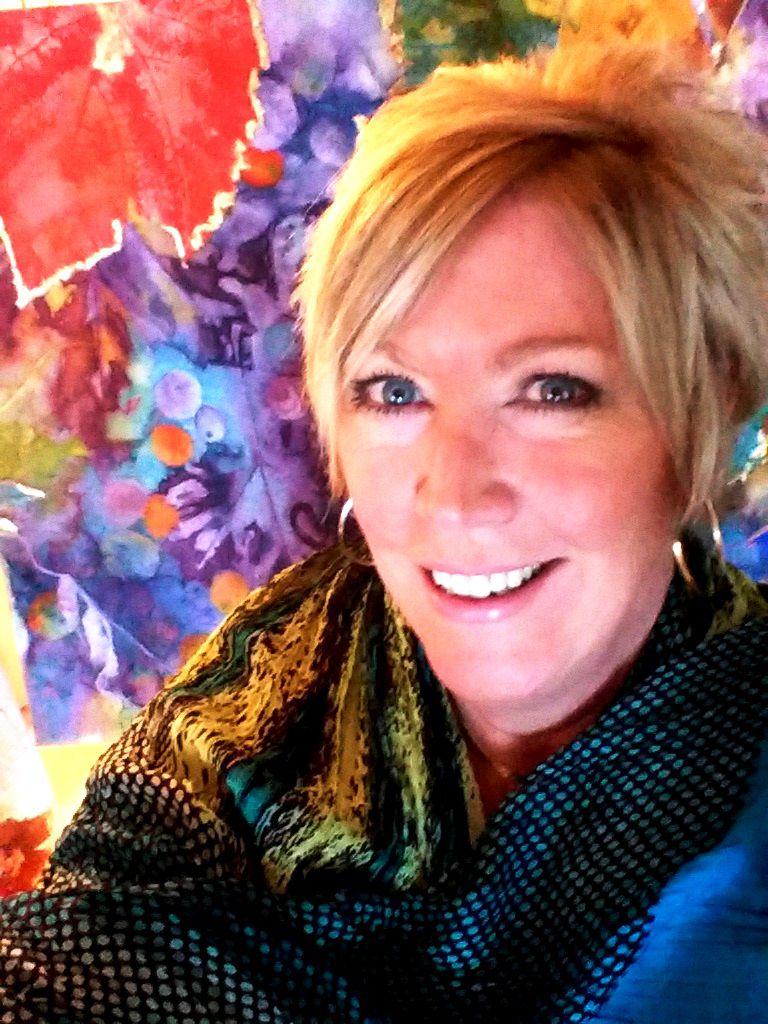 Watercolor collage artist Sheri Trepina comes from a family of artists who nurtured her love of color and creativity.
"My early life experiences were key in the development of my full-time art career later in life," she said.
Trepina, who celebrated her 62nd birthday Saturday, grew up splitting her time between her mother's home in Hawaii and her father's pear orchard in Cashmere. Her dad is Mel Babcock, a magician who earned a local following but became better known worldwide for building custom magic apparatus — vanishing boxes of all shapes and sizes.
Now 88, Babcock still spends time every day in his Cashmere woodworking shop, Trepina said. She and her husband moved here about a year ago to help him with the farm.
She has come full circle, geographically and artistically. Art might be in the blood, Trepina said, but it wasn't her game plan. After graduating from Cashmere High School, she built a career in the environmental industry in California, which included managing a hazardous transportation facility. She returned to art along the way.
"I've always lived a creative life, but I started painting seriously about 25 years ago," she said. "My earliest paintings included very abstracted botanical elements and I worked in acrylics."
Trepina and her husband purchased a sign and graphic design business in California in 2002. She dove into the graphic arts world, took fine art classes and found herself submitting pieces in festival shows and juried art shows. Nine years later, they retired to her husband's home state of Montana, giving her a new landscape and new inspiration for her art, which included a transition to watercolor.
Now she works primarily in watercolor — but not your typical pastel still-lifes. Her work has a vibrant 3-D quality that comes from a collage process. She is currently the featured artist at Wenatchee Watercolor Society's rotating exhibit at Confluence Health's Radiation/Oncology Department.
We asked Trepina to explain what she does, how she does it and what keeps her going. What follows is an edited version of that conversation. For more details, check out her website at coloursbysheri.com, which includes a section on her process.
Wenatchee World: How would you describe your art?
Trepina: I work primarily in watercolor. My botanical collage paintings celebrate the diverse color and texture in nature. I love the beauty achieved in the layering of delicate papers and paint. I'm always inspired by the movement of paint and water against these layers. It is exciting to me, giving my work an abstract quality.
My process includes watercolor, collage and sometimes gold metal leafing. The process of collage can include homemade papers or fine art papers that are glued to the background layer.
In a nutshell, I collect leaves, freeze them and use the marks they make to create a background that I will then build up with layers of collage.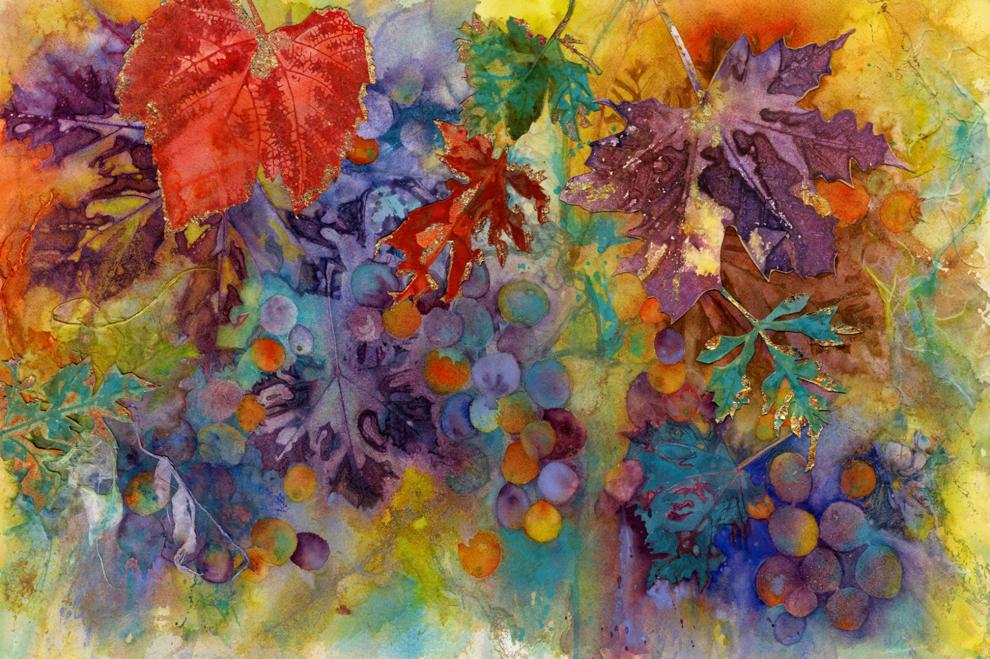 WW: How has your art evolved?
Trepina: My earliest paintings included very abstracted botanical elements and I worked in acrylics. My transition to watercolors occurred about 10 years ago, still nature-inspired, but more representational.
WW: What are the challenges?
Trepina: I want my work to be fresh and from my heart. It's important for me to push beyond what I know and what is comfortable in my art.
WW: What is your favorite piece?
Trepina: I have many favorites. One that comes to mind is a piece called "Among Friends." It is a watercolor collage of many leaves I collected here on our orchard in Cashmere.
WW: What is your goal with your art?
Trepina: I believe art can enliven our lives, remind us of what is important and can create a reference to the world around us. A great reason to paint!
WW: How did you choose pieces for the exhibit at Confluence? What is the process you go through to select pieces?
Trepina: I wanted to show both original paintings and a few of my enlarged embellished canvas giclees. I selected happy art, full of big bold colors. It does the heart good!
WW: What advice would you give novice artists?
Trepina: Start painting what you love, keep painting, take classes when you can, connect with other artists and local organizations such as the Wenatchee Watercolor Society and Two Rivers Gallery, among others. And, keep painting. Practice has given me the greatest return on my investment in my art.