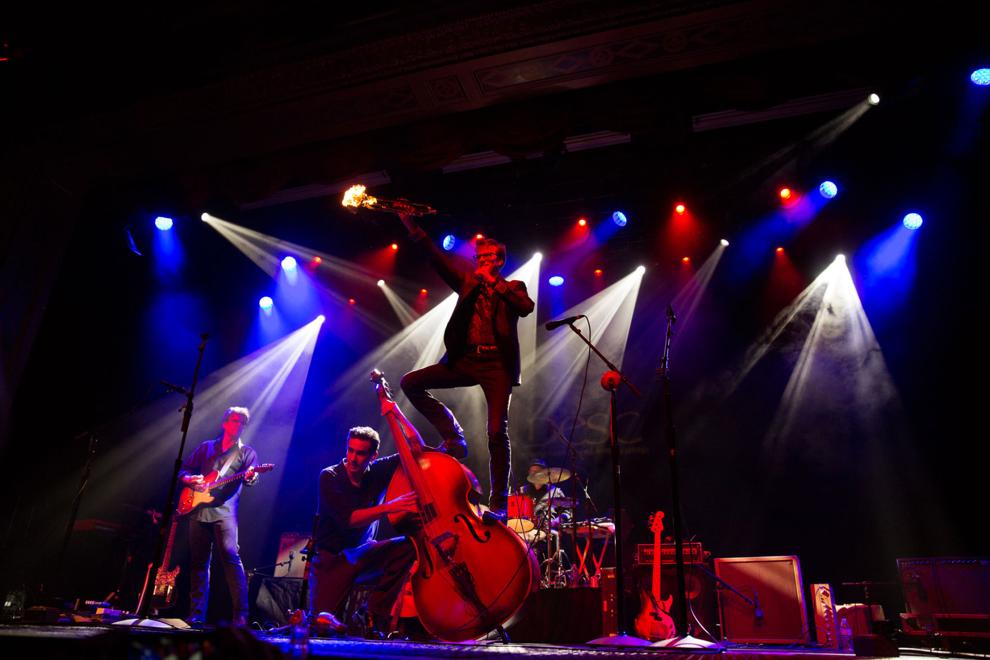 Ohme Gardens is celebrating its 90th year with a rockin' performance by the Seattle band The Dusty 45s. Taking place on June 14, attendees will be able to listen to a soulful performance while enjoying the breathtaking views and gorgeous landscape of the nine-acre garden. Overlooking the Columbia River with tranquil pools and blooming flowers, there is no better place for an intimate and lively summer concert.
The Dusty 45s is a Seattle band full of energy and heart. Their two albums, "Live & On Fire" and "Fortunate Man," offer a unique style that is sure to captivate a crowd. Drawing off rock, rhythm and blues, jazz and honky-tonk as the inspiration for their Americana style and sound, The Dusty 45s are sure to bring a one-of-a-kind performance to Ohme Gardens.
This concert is special for Ohme Gardens. Proceeds from the event will directly benefit the gardens and go toward the goal of raising $90,000 for the 90th year. The capital campaign will renovate the historic Ox Yoke Lodge and build a new, combined office and gift shop.
Herman and Ruth Ohme slowly began developing their Gardens in 1929 with the intent of creating a private family retreat. Over the years, they transformed the rocky bluff into a nine-acre flourishing oasis, eventually opening up the gardens to the public. Now owned and operated by Chelan County, it is the county's goal to maintain, preserve and improve this regional treasure for generations to come. The gardens are open daily April 15 through October 15. For more information about the gardens, visit ohmegardens.org.
RLS productions is producing this special evening. The production company will also present the upcoming "Concerts in the Gardens" series, June 7-Aug. 1.
Chloe Edwards is managing publicity with Parsons and Co. for The Dusty 45s show June 14 at Ohme Gardens.