This week: Country to cartoons, lots of color and even some culture on tap. The biggest challenge is figuring out how to be in two, maybe three places at once.
Cartoonist Dan McConnell's 'Last Friday' reception
5-8 p.m. Friday, Two Rivers Gallery, 102 N. Columbia St., Wenatchee, free, 888-9504
Dan McConnell will have a closing exhibit of his 50-year retrospective featuring sculptures, ceramics, watercolors, scientific illustrations and, of course, cartoons and caricatures. His work has been on display at Two Rivers Gallery through September. He's closing out in style, with a possibility of music — at least one guitar — and Martinelli's sparkling cider. He's also wrapping up the auction of his watercolor painting of a child held behind a chain-link fence enclosure to benefit the United Methodist Committee on Relief, which helps provide relief, legal counsel and advocacy for immigrants.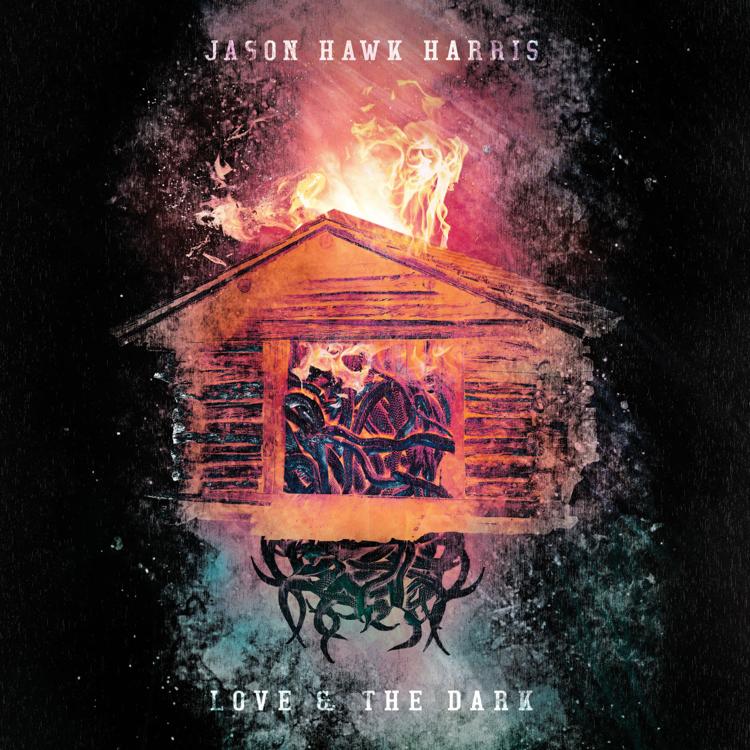 Jason Hawk Harris brings Americana to RadarStation
8 p.m. Thursday, RadarStation, 115 S. Wenatchee Ave., Wenatchee, $12, 21-plus only, radarstationart.com
Jason Hawk Harris is having a good year. He's been signed to Bloodshot Records, put out his first solo LP, formed a band and been written up by Rolling Stone. His Americana, true country songs literally moved some to tears when last performed at RadarStation. Now's the chance to see him in a small, intimate space. This won't likely happen again anytime soon. Doors at 7 p.m. Seth Garrido kicks things off around 7:30 p.m.
Music Theatre of Wenatchee's 'Exit Laughing' auditions underway
6:30 p.m. Thursday, Wenatchee Valley Senior Activity Center, 1312 Maple St., Wenatchee, mtow.org, 662-7814, mtow.org
Auditions started Wednesday and continue Thursday for Music Theatre of Wenatchee's winter comedy, "Exit Laughing" that is being directed by Mike Magnotti and produced by Desirée Schmidt. Roles are available for three "mature" women and a college age male or female. The story is about what happens when three women "borrow" ashes from a funeral home for one last game of bridge, which leads to a police raid, a cheeky male stripper and a new way of looking at life. An audition form and instructions are available online at mtow.org/auditions. The show will run January 9-11, 16-18, and 23-25.
Twisp Fall Art Walk & Studio Tour
1-5 p.m. Saturday, Glover Street, Confluence Gallery, TwispWorks; free, 997-2787
Confluence Gallery and Twispworks have teamed up to create a Twisp-wide arts celebration from Twispworks throughout the city's business core on Glover Street. The celebration includes the display of art from more than 40 artists in business storefronts, live music and studio tours at Twispworks. Maps will be available at Confluence Gallery and TwispWorks.
Leavenworth's 2019 Autumn Leaf Festival
Saturday and Sunday, downtown Leavenworth, free, wastalfa.org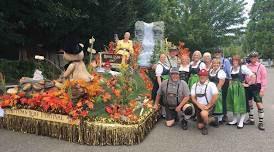 Leavenworth's longest running event, founded in 1964, celebrates the turning colors of the autumn leaves. It is the village's original festival. The fun includes entertainment downtown at the gazebo and welcome by Royal Lady Charlotte Ley. The kiddie parade is at 11:45 a.m. Saturday, followed by the grand parade from noon to 1:30 p.m. with 80 entries. Jim Willems is the grand marshal this year. If you're going, get there early. Parking is at a premium and Highway 2 will be closed from 11:30 a.m. to 2 p.m. A classic car show is 10 a.m. to 3 p.m. Sunday. For the full schedule, go to wastalfa.org.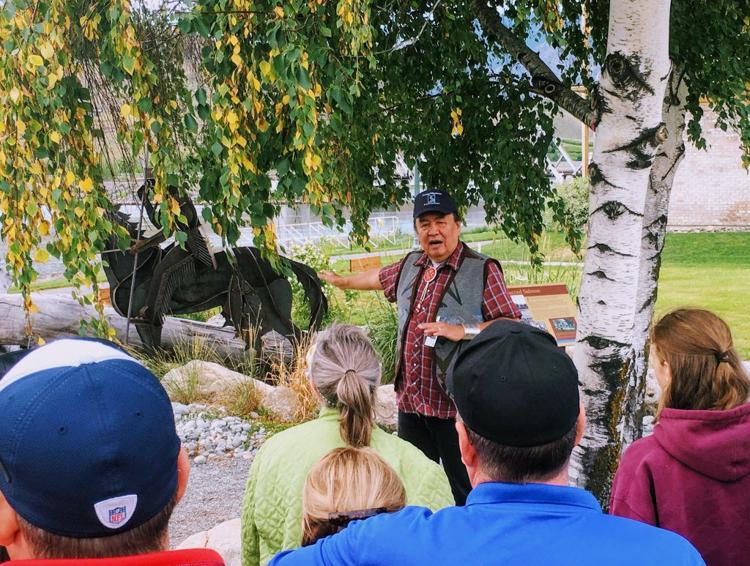 Museum hits the road with native heritage bus tour
9 a.m.- 5 p.m. Saturday, Wenatchee Valley Museum & Cultural Center, 127 S. Mission St., Wenatchee, $50-$55, 888-6240
Explore culturally significant sites from the Peshastin Pinnacles to the Wenatchee Heights with Native American guide Randy Lewis during a day-long bus tour. Lewis, who traces his roots to the Wenatchi band, grew up with an understanding and sense of place within Native American Columbia Plateau indigenous society. Lewis' enthusiasm for the history of his people, the stories of his ancestors, and their relation to the surrounding landscape comes from a hope for deeper understanding and respect of ancient cultures. The bus departs at 9 a.m. from the museum. The first stop is at the confluence of the Wenatchee and Columbia rivers, then continues up the Wenatchee valley, with stops at the Cashmere Museum, Peshastin Pinnacles and Lake Wenatchee. Bring your lunch.
NCW Dahlia Show bound to impress
Noon-5 p.m. Saturday, 9 a.m.-3 p.m. Sunday, Pybus Public Market concourse, 3 N. Worthen, Wenatchee, free, 888-3900, ncwdahlias.org
See the biggest, most beautiful blooms of the season at the 16th Annual NCW Dahlia Show. Growers from across the state bring carloads of show-quality blooms to exhibit and compete for ribbons and cash prizes. Tables full of flowers and specially designed displays are not to be missed, providing inspiration for experienced and beginners alike. Local growers are encouraged to participate. Club membership is not required. See the rules at ncwdahlias.org. Entries will be accepted early Saturday. All blooms must be tagged and on display by 9:30 a.m., with judging set from 10 a.m.-noon.