This week: Smokey Bear's birthday, opportunities to test your singing, dancing and painting skills, or just enjoy someone else's work in a beautiful setting.
Smokey celebrates 75th birthday
10 a.m.-2 p.m. Saturday, Columbia Breaks Fire Interpretive Center, west side of Highway 97A, north of Entiat. Free.
Shake hands with Smokey Bear, get a selfie, sing happy birthday, challenge him in the bean bag toss and share some cake in honor of the legendary wildfire prevention mascot's 75th year. It's also a chance to visit with firefighters, check out a fire engine, climb into a historic lookout tower, count tree rings and learn about climate, firewise plants and safety — all at the Columbia Breaks Fire Interpretive Center. Watch for the giant Smokey Bear balloon. In addition to interpretive center volunteers, the event is being hosted by the U.S. Forest Service, Chelan County Fire District 8 and Washington State Department of Natural Resources.
Stehekin Community Art Show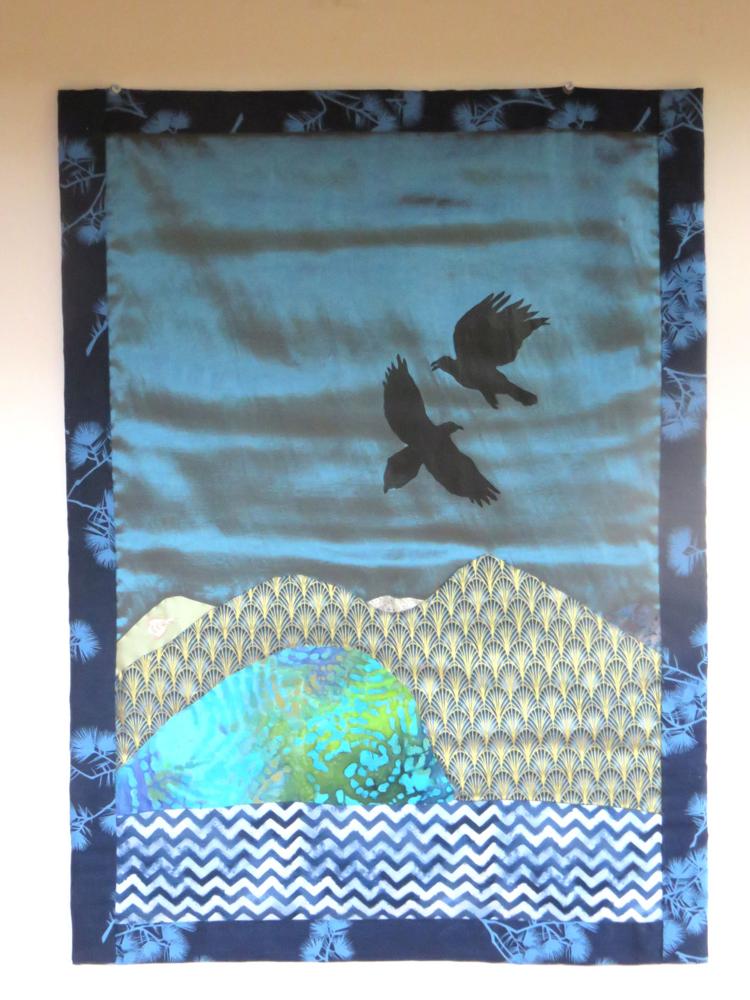 7:30 p.m. Friday, opening reception, Golden West Gallery, Stehekin. Refreshments provided.
Stehekin-area artists of all ages, both full-time and summer residents, show off their work every year at the community art show. The exhibit runs through Sept. 9. The Golden West Gallery is located in the visitor center, a short jaunt from the passenger ferry landing at Stehekin Landing. If you can't make it for Friday's reception, the gallery is open 8:30 a.m. to 5 p.m. daily.
Audition for Music Theatre of Wenatchee's 'The Addams Family'
6:30-9:30 p.m. Sunday through Tuesday, Washington Elementary School, Wenatchee. 662-7814. mtow.org.
If you know a tenor or two age 35 to 55, a mezzo soprano age 35-50 and some over 20-somethings who can tango, give them a heads up. Music Theatre of Wenatchee is looking for singers who can move for the fall musical comedy "The Addams Family." The character descriptions, audition forms and materials are posted at mtow.org. There's Gomez, Morticia, Uncle Fester, Wednesday, Pugsley, Lurch and more. Performances are in October and November at the Riverside Playhouse. It is being directed by Cynthia Brown and produced by Christy Shearer and Christy Kimmel.
Gallery of Legacies art preview and ice cream social
4 p.m. Thursday, Heritage Heights Senior Residence, 505 Highland Ave., Chelan. Free.
See the Gallery of Legacies pieces created when artists design what senior residents say they want to see hanging in their halls. The project is a cooperative effort between the Lake Chelan Arts Council and Heritage Heights. Thursday's ice cream social is a chance to see the artwork already completed and on display in the first two of four hallways. It's also an opportunity to recruit more artists. Each hallway has about seven residents. More artists are needed to complete the project. For information, call 682-1998.
McGlinn's hosts two nights of Released from Quiet
8 p.m. Friday and Saturday, McGlinn's Public House, Wenatchee.
Chris Kendziorski on vocals and guitar and Mary Yeager, cajon and vocals are Released from Quiet's singer/songwriter acoustic blues rock duo from Bellevue who have been writing together for more than a decade. Their songs are of introspection and love, a reminder to love the life we live and live the life we love.
Patagonia Film's 'Artifishal' documentary screening and Q&A
"The road to extinction is paved with good intentions," is the tagline on this documentary about wild salmon's downward spiral, threats posed by fish hatcheries and fish farms and the fight for the future of wild fish and the environment that supports them. The audience is invited to participate in a Q&A session following the film. The film is sponsored by the Cascade Columbia Fisheries Enhancement Group, a nonprofit working within Chelan, Douglas, Okanogan and Ferry counties to restore native fish habitat through enhancement, education and community education. The doors open at 6 p.m., the film starts at 6:30 and the Q&A starts at 8 p.m. Also, the Festhalle is air conditioned.
Chris Ward, Concert in the Vineyard
7 p.m. Saturday, Concert in the Vineyard, Chateau Faire Le Pont, Wenatchee. $15, 667-9463.
Enjoy country music singer Chris Ward in concert in the vineyard. Ward is a former police officer and bull rider turned songwriter and performer. He signed on with Giant Records in 1994 and wrote Confederate Railroad's 1995 single "See Ya." He released his debut single "Fall Reaching" in 1996. His song spent two weeks on the Hot Country Songs charts.