This week: The summer adventures continue, with something for everyone, from Shakespeare's most farcical comedy to drag queens and youth rodeo. Meet an author, audition for a play, sign up for a cartoon class and go on a gnome treasure hunt.
Music Theatre of Wenatchee and The Short Shakespearean's "The Comedy of Errors"
7 p.m. Aug. 7-10, 2 p.m. Aug. 10, Riverside Playhouse, Wenatchee. Tickets, $12-$14, numericapac.org.
Kelly Atwood directs The Short Shakespeareans in "The Comedy of Errors," one of Shakespeare's early comedies about two sets of twins who endure mistaken identities and encounter a host of characters resulting in one wacky, magical story. The Short Shakespeareans is a community program for young actors that celebrated its 40th year last year. About 45 local youth actors are participating this year. Always a pleasure.
Book signing with Lucy H. Delaney
1-3 p.m. Sunday, Ye Olde Bookshoppe, 11 Palouse St., Wenatchee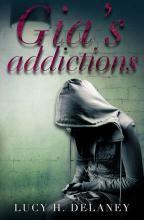 Meet the local author of the just released "Gia's Secrets," book two of a trilogy. Her other titles include "Scandalous Affair," "Finding Jordan," "Waiting on Justin" and "Catching Tatum." Delaney, a mother, grandmother, volunteer for CASA, writes contemporary romance and psychological thrillers. She also is scheduled to appear Sept. 14 at A Book for All Seasons in Leavenworth.
Find Your Way Gnome Treasure Hunt
No, really! The Cashmere Chamber of Commerce invites visitors and guests to find 11 gnome treasure chests hidden throughout downtown. Treasure maps are available at participating businesses. Find the chests, turn in the completed maps to the "gnome info booth" at Ardeta Park, across from the chamber office. Participants receive a small treasure and will be entered in the Grand Prize Giveaway, with a drawing at 2 p.m.
Throwback 2000s Drag Show
7 p.m., 9:30 p.m. Saturday, RadarStation Art Lounge and Cinema, Wenatchee. Tickets $15, radarstationart.com.
The over-21 crowd has two chances to see "Throwback 2000s's Drag Show," with shows scheduled at 7 and 9:30 p.m. The doors open half an hour before. The show features Haus of Voodoo, Nikita Romanoff, Lunz Hex, Tirrany Hex, Naomi D-Lish, Sage Valentine and Poison.
Auditions for 'Mr. Burns: A Post-Electric Play — Stage Reading'
Director Tess Davison is looking to cast four men, four women, and one stage directions narrator for an animated (Think "The Simpsons") exploration of how pop culture of one era might evolve in mythology of another. No experience required, but be prepared to recount a favorite TV episode of your choice. Those auditioning must commit to rehearsals at 6 p.m. Aug. 20, 27 and 29, culminating in a public stage reading at 9 p.m. Aug. 30.
Chelan Junior Rodeo kicks off Saturday
Mutton busting, pole bending, calf roping and barreling are just some of the 52 competitive events at this year's junior rodeo in Chelan featuring young rodeo competitors from central and eastern Washington. The event is hosted by the Chelan Rustlers Saddle Club and sanctioned by both the Eastern Washington Junior Rodeo Association and the Caribou Trails Junior Rodeo Association, with prizes to the top point earners in each age group to help them qualify for regional and state championships. Spectator admission is free.
Cartooning Class with Mad Magazine Cartoonist Dan McConnell
1-2 p.m. Aug. 10 at Collapse Contemporary Art Gallery, 115 S. Wenatchee Ave., $30. Register at cartoonydan@gmail.com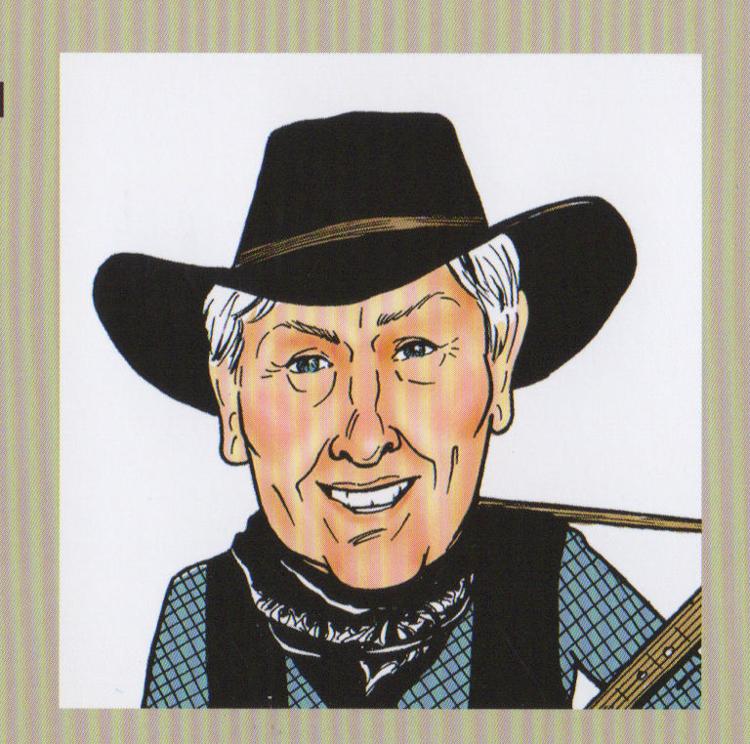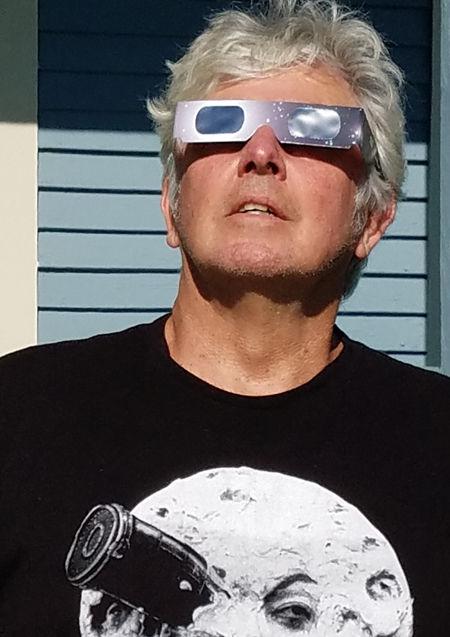 Learn basic cartooning with Cashmere cartoonist Dan McConnell, part of the artists-inspiring-artists series of workshops held at the Collapse Contemporary Art Gallery. Other classes taught by artists include clay modeling, alcohol ink creations, rock painting and pine needle basket weaving. See last week's Go! for details.