NCW
Vintage Lake Chelan: Friday and Saturday at various locations in Chelan and Manson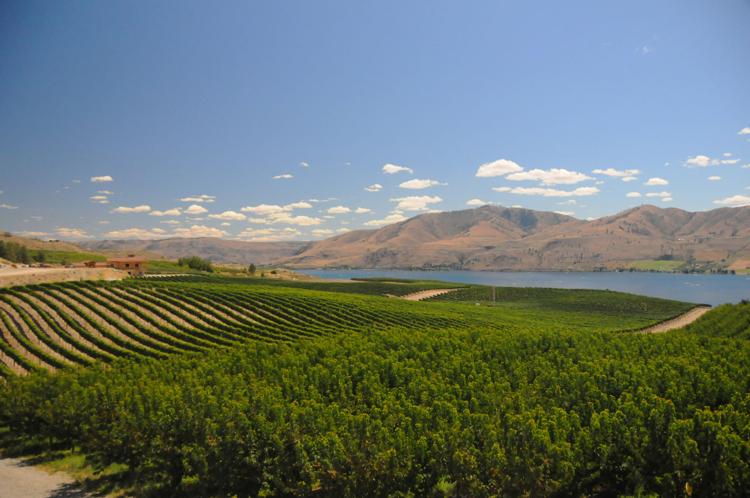 Take a tasting tour of the Lake Chelan AVA during this two-day bash celebrating a decade of local wine since being designated an American Viticulture Area. The weekend includes a welcome reception from 6 to 8 p.m. Friday at the Lake Chelan Chamber of Commerce and a grand tasting at Larc Hill Vineyard Ranch from 6 to 9 p.m. Saturday. Admission to the reception costs $45. The grand tasting costs $75 or $110 for VIP. VIP weekend passes cost $150. For more information or to purchase tickets, visit lakechelanwinevalley.com.
Leavenworth
Regina Powers "What Color is Your Medicine?": 1 to 3 p.m. Saturday at A Book for All Seasons
Meet author and Western-trained nurse practitioner Regina Powers during this free book signing. Powers' 2018 book "What Color is Your Medicine" discusses her journey exploring energy medicine while managing a busy career in nursing. For more information, call 548-1451 or visit abookforallseasons.com.
Wenatchee
Alcohol Ink Creation Class: 2 to 4 p.m. Saturday at Collapse Contemporary Art Gallery
Learn how to create your own alcohol ink artwork with this interactive workshop. The course will teach you how to use alcohol ink to create a ceramic tile coaster, notecards and a set of magnets. Registration is required in advance and costs $30. The class size is limited, so participants are encouraged to sign up early by emailing pretty.nice.creations@gmail.com. For more information, visit wwrld.us/2K72cEu.
Wenatchee
Erin Wirth "Preparing for the Big One": 7 p.m. Tuesday at Wenatchee Valley Museum & Cultural Center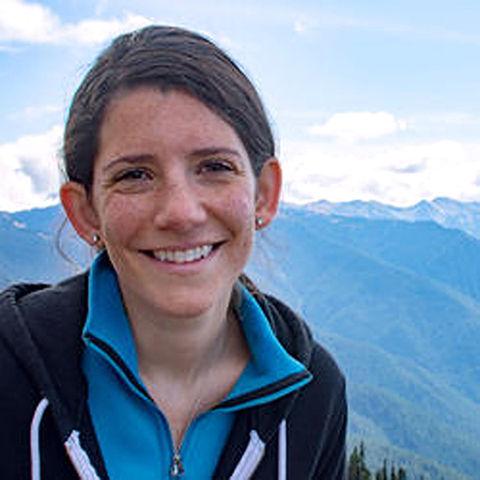 Join the Wenatchee Valley Erratics for a talk on how to prepare for the next great Cascadia earthquake. Research geophysicist Erin Wirth will discuss computer simulations created by the U.S. Geological Survey and the University of Washington to evaluate the effects of a magnitude 9 earthquake on Pacific Northwest buildings and geological structures. The talk is free and open to the public. For more information, visit iafi.org or hugefloods.org.
Leavenworth
Amy Gulick "The Salmon Way": 7 p.m. Wednesday at Wenatchee River Institute
Explore the connection between people and salmon in Alaska during this talk with author Amy Gulick. She will use stories and images to discuss how human and salmon populations are linked and how people from varied backgrounds can live a life that supports healthy, wild salmon populations. Gulick is an award-winning nature photographer and writer whose book, "Salmon in the Trees: Life in Alaska's Tongass Rain Forest," won two Nautilus Book Awards and an Independent Publisher Book Award. For more information on Gulick, visit thesalmonway.org. Admission is by donation. Doors open at 6:30 p.m. for a social period and no-host refreshments. For more information, call 548-0181 or visit wenatcheeriverinstitute.org.
NCW
Tyler Boeh with Mary Lou Gamba: 7:30 p.m. June 13 at the Red Lion Hotel in Wenatchee; 7 and 9:30 p.m. June 14-15 at Campbell's Resort in Chelan
Have a laugh with high-energy comic Tyler Boeh during a set of shows hosted by Rotten Apple. Boeh's act includes physical comedy and beat boxing, offering over-the-top perspectives on topics like fatherhood, techno music and energy drinks. Tickets cost $20-30 for the Red Lion show or $25-35 for the Campbell's shows. For more information or to purchase tickets, visit rottenapplepresents.com.