This week: Fair season continues, summer concerts and outdoor movie nights are still happening, plus a theater gala make for a busy week. Fingers crossed that the weather holds.
NCW Fair's Battle of the Bands and more
11 a.m.-5:45 p.m. Thursday, NCW Fairgrounds, Waterville, ncwfair.
Nine local bands compete Thursday for a $500 prize and an opening slot Friday for fair headliner Craig Morgan. That's the gist of the inaugural Battle of the Bands, featuring some names the locals will recognize including: End of the Line, Seth Garrido, Rylei Franks, Uncle Doug, Nic Allen, Norman Baker, Devils Gulch and the Missionaries, Eden Moody and Palmer Anthony.
Andy Peart of Snatchee Records, Steve Clem of Avalon Music and KKRV on-air personality Brad Tate will make the final decision on the winner. And once the music ends — or before it starts — check out what else the fair offers. It runs Thursday through Sunday. For the list of events, directions and other details, go to ncwfair.org.
Outdoor Movie Night at Mountain Springs Lodge
7 p.m. Thursday, Mountain Springs Lodge, 19115 Chiwawa Loop Road, Plain, free, 763-2713, mtsprings.com
Another opportunity to see a movie in an unusual venue, this time at the Mountain Springs Lodge barn in Plain. The movie is "Smallfoot." The event is free and popcorn is provided. Candy and water bottles available for purchase. Bring blankets or chairs.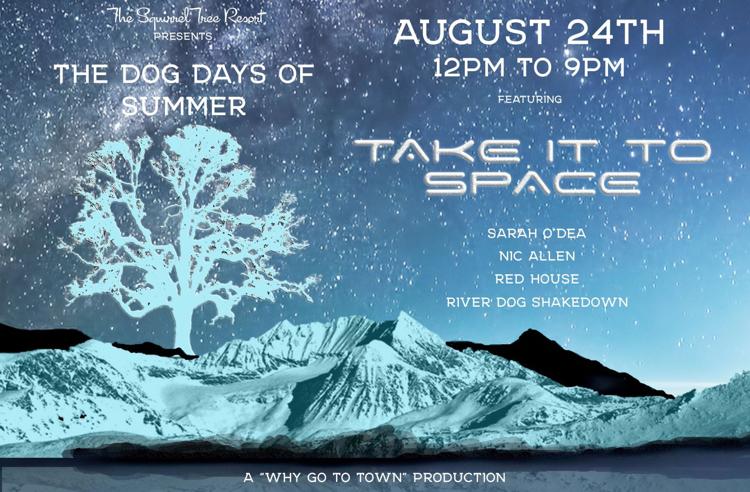 The Tree's Dog Days of Summer Concert
Noon-9 p.m. Saturday, Squirrel Tree Resort, 15251 Highway 2, Lake Wenatchee, $20, 763-0336
Five bands, nine hours of music and an excellent late-summer weather forecast make for a full day of family fun at the "Dog Days of Summer" concert, the third and final installment in the The Tree's outdoor summer concert series. The lineup includes Sarah O'Dea, Nic Allen, Red House, River Dog Shakedown and the headliner, Take It To Space.
This is a family friendly event, suitable for all ages and well-behaved four-legged family members. Bring the lawn blankets and chairs to the outdoor venue at Squirrel Tree Resort at Coles Corner off Highway 2.
Proceeds from the concert series go to local organizations that include Beaver Valley School, Tall Timbers, Camp Zanika and Lake Wenatchee Fire and Rescue.
Mac Potts Live at Silvara Cellars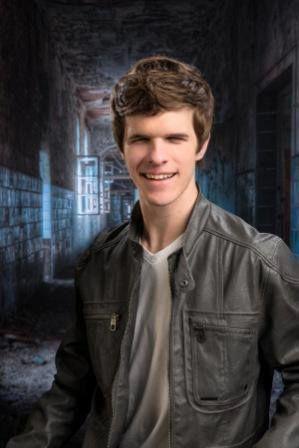 1-4:30 p.m. Saturday, Silvara Cellars, 77 Stage Road, Leavenworth, free, silvarawine.com, 548-1000
Portland's Mac Potts, born totally blind, starting playing piano at 18 months old and started entertaining at age 11. He plays everything from classical to the Blues.
Maria Schafer on Tour
Los Angeles-based singer Maria Schafer performs a combination of originals, jazz standards, acoustic pop and bossa novas with a crystal clear tone. She started out wanting to be a doctor, but paperwork problem stalled the process, so she started studying music and found her passion.
Masquers celebrates 40 years
6 p.m. Saturday, Masquers Theater, 322 Main Ave. E, Soap Lake, free, 246-2611, masquers.com
Soap Lake's Masquers Theater is celebrating its 40th year with a "Ruby Anniversary" membership gala Saturday. A formal affair, attendees are encouraged to dress in black tie attire with a splash of red.
The program includes a tribute to the theater's past 40 years of productions and an introduction what's in store for the coming season.
Hors d'oeuvres will be served at 6 p.m. and the program starts at 7 p.m.
The annual event is a chance for the theater to catch its members up on the current state of things and encourage new memberships and season ticket purchases.