This week: The holiday season is in full swing with plenty of opportunities to get into the spirit, through music, drama or the arts.
'Tracking Santa'
2 p.m. Saturdays, Sundays through Dec. 15, Masquers Theater, 322 Main Ave. E., Soap Lake, $10-$12, masquers.com, 246-2611
Masquers Theater's Christmas production is Tim Kochenderfer's "Tracking Santa," a comedy that follows the wacky hijinks of the Channel 8 news team's efforts to interview Santa.
Emma Russell, Greg Becker and Jonathan Pinkerton star as anchor, meteorologist and location reporter who do whatever it takes to be first on the scene when the station's state-of-the-art weather system shows an unexpected forecast of Saint Nick just an hour away. Their producer, played by Marla Allsopp, has other plans. Rounding out the cast are Calvin Becker, Connor and Zander Garnett, Makayla Gustin, Robert Jasman, Kaleigh Savage, Lydia Serrano, Virginia Berry-Stearns and Steve Yakish.
"This was one of the funniest scripts I'd ever read," said director Andrew Covarrubias, "and now we've got a talented cast bringing it to life to really bring the laughs. It's definitely not like other Christmas shows."
The theater also has a donations box for the Soap Lake Food Bank.
Holiday Spice variety show
7 p.m. Friday and 1 p.m. Saturday, Numerica Performing Arts Center, 123 N. Wenatchee Ave., Wenatchee, $26-$33; numericapac.org
See some of the area's best performers and the Holiday Spice Big Band as they salute the season through dance, music, comedy and theater performances. The event is also the big reveal of the two Stanley Lifetime Achievement Award winners who have left a lasting impression on the arts community. Relax and slip into the holiday spirit as you embrace an evening of timeless musical joy.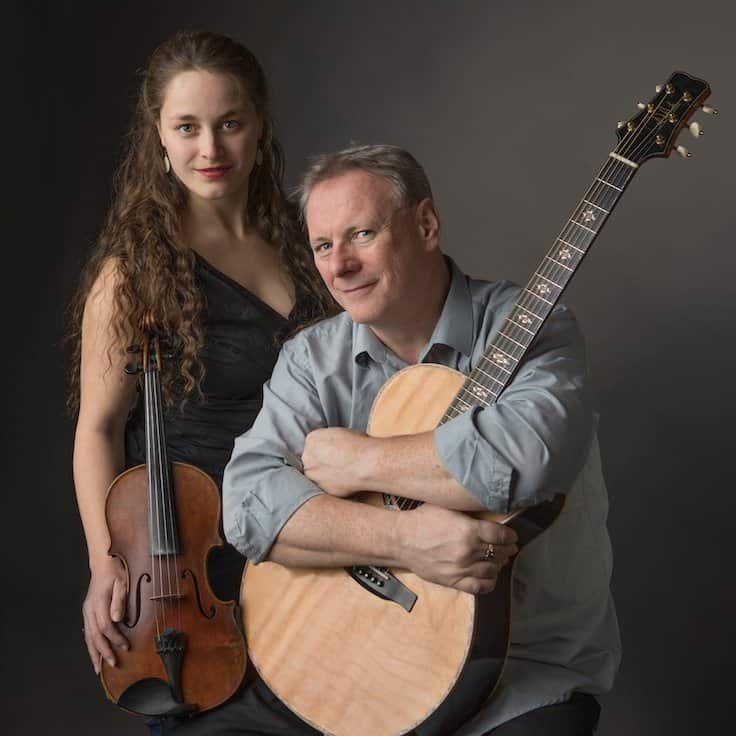 Celtic Guitar Giant Tony McManus with Julia Toaspern
7 p.m. Tuesday, The Grove Recital Hall, Wenatchee Valley College Music and Art Center, 1300 Fifth St.; $12-$25, or $40 family packs, lmmo.org
Learn from the Masters Music Outreach presents a concert featuring Celtic guitarist Tony McManus, described as the "Jeff Beck of the acoustic guitar," and Julia Toaspern, a vocalist and multi-instrumentalist from Berlin who combines classical training on violin and voice with jazz, baroque and traditional music. LMMO is a music philanthropy organization founded in 2018.
Golden Apple Band Boosters' WHS Holiday Craft Bazaar
9 a.m.-3 p.m. Saturday, Wenatchee High School, 1101 Millerdale Ave.
More than 100 vendors will fill the Wenatchee High School Commons on Saturday, offering original handmade items, custom jewelry, wall art, metal and wood, crafts, holiday decorations and more. The event also includes photos with Santa and a children's craft area. Proceeds benefit the Golden Apple Marching Band to help offset costs for travel, uniforms and instrument repair.
'A Christmas Story'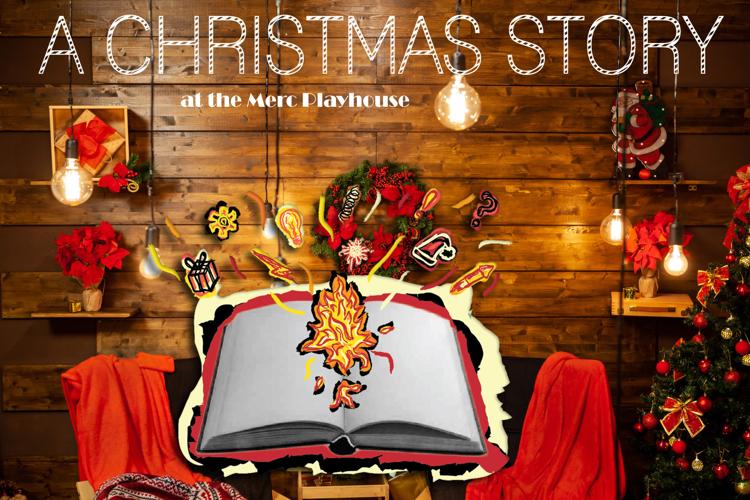 7 p.m. Friday and Saturday, 2 p.m. Sunday, The Merc Playhouse, 101 Grover St., Twisp, $10 adults, free for 18 and under, mercplayhouse.org, 997-7529
Jane Orme directs this Readers Theater Production of "A Christmas Story," humorist Jean Shepherd's memoir of growing up in the midwest in the 1940s. You know the one, with 9-year-old Ralphie Parker who wants a genuine Red Ryder BB gun for Christmas. Ralphie pleads his case before his mother, his teacher and even Santa Claus himself at Higbee's Department Store. The consistent response: "You'll shoot your eye out!" All the elements from the beloved movie are brought onstage for a nostalgic reading of the hilarious production.
Doors open 30 minutes prior to showtime. Seating is general admission, no advanced sales.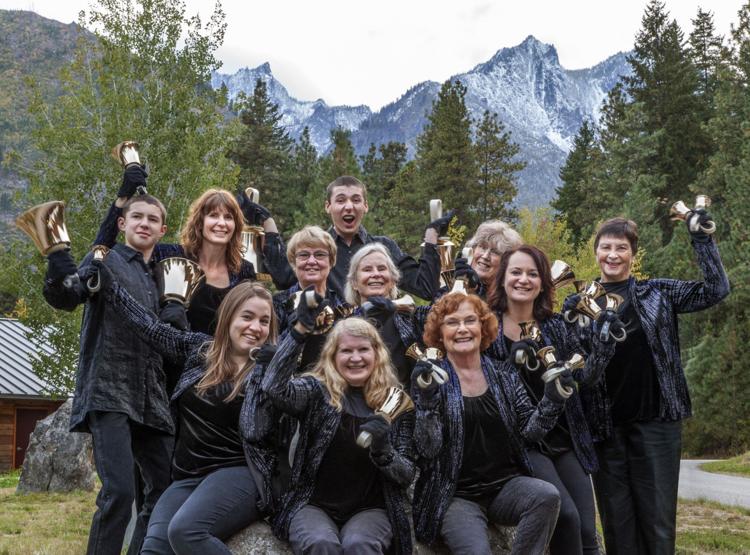 A Handbell Christmas
7:30 p.m. Saturday, Snowy Owl Theater, Icicle Creek Center for the Arts, 7409 Icicle Road, Leavenworth, $15-$17, free for 12 and under, 548-6347, icicle.org
The Marlin Handbell Ringers, Cascade High School's Select Choir and guitar and mandolin players Darryl Wall and Chase Runions take the stage at the Snowy Owl Theater for a special Christmas concert. The Marlin Handbell Ringers, featuring 12 ringers and 108 handbells, have played hundreds of concerts since the group was founded in 1979 to promote the city's Bavarian theme. They are named for Archie Marlin, who sold caramel apples to pay back the loan that bought the original set of bells. The handbell ringers will be at the Eastmont Baptist Church at 6 p.m. Tuesday and at the George Coffee House at 3 p.m. Dec. 14. For details, go to marlinhandbells.com.