This week: Hibernate no more. It is going to be a three-day weekend, after all. Rev up with a Beach Boys tribute band, paint a wine glass or an empty bowl, enjoy live drama, both human and four-legged varieties, and learn about Antarctica … or use all that to start your novel.
'The Good Way: A Himalayan Journey"
1 p.m. Sunday, A Book For All Seasons, 707 U.S. Highway 2, Leavenworth, free, 548-1451
Anthropologist Julie Tate-Libby, now an adjunct instructor of sociology and anthropology at Wenatchee Valley College, signs copies of her book, which shares the story of her solo trek in the Himalayas at the age of 19. The journey led to all sorts of revelations about herself and sacred mountains and people of Eastern Nepal.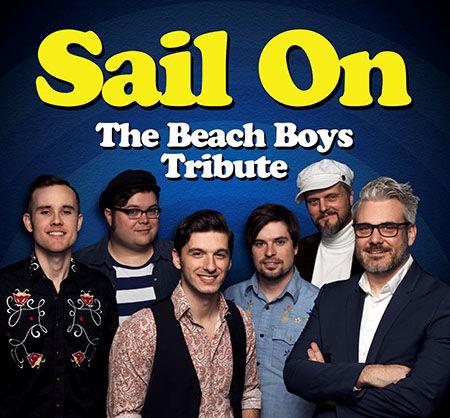 Sail On — Tribute to The Beach Boys
7 p.m. Monday, Wenatchee High School Auditorium, 1101 Millerdale Ave., Wenatchee, $25, wenatcheeconcerts.org
Wenatchee Community Concerts presents its first 2020 concert, Sail On — Tribute to The Beach Boys, featuring Wyatt Funderburk, Mike Williamson, Paul Runyon and Matt Thompson.

Mermaid Wine Glass Paint and Sip
Artist Kmbris Bond explains how to paint your very own Mermaid Wine Glass. Supplies will be provided.
'Peter & Wendy'
2 p.m. and 6 p.m. Saturday, Lincoln Elementary School, 1224 Methow St., Wenatchee, free
Watch Lincoln Elementary School students star in the live musical "Peter and Wendy," directed by Missoula Children's Theater. The free event is sponsored by Lincoln Elementary PTA. The students auditioned Monday and have been rehearsing all week long. Not to be missed.
Antarctica: Hot Science on a Cold Continent
4 p.m. Wednesday, WSU Tree Fruit Research & Extension Center, 1100 N. Western Ave., Wenatchee, free, 888-7036
Find out what's going on with the Antarctic Ice Sheets in this Science in our Valley presentation by Central Washington University associate professor Audrey Huerta. She has been studying Antarctica for the past 15 years, focusing on understanding the geologic evolution of the southern-most continent. Huerta will discuss the results of the 10-year international project POLENET, and share the challenges and rewards of Antarctic field work.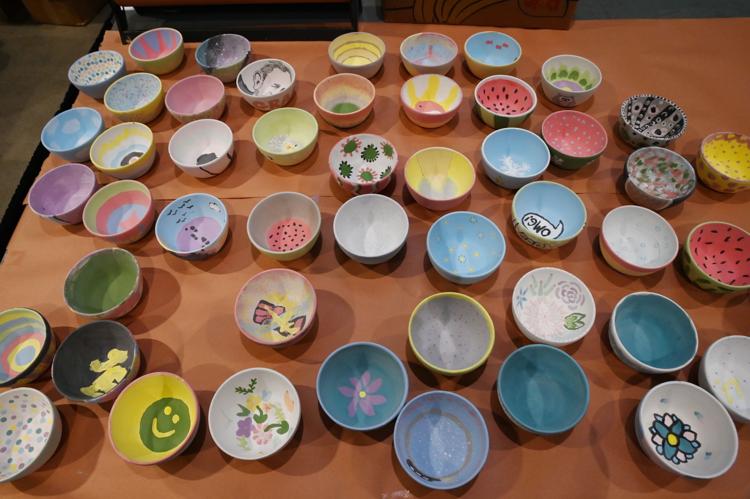 Empty Bowls III
1-6 p.m. Sunday, Pybus Public Market, 3 N. Worthen St., $10 per bowl, $35 per family, which includes bowl now — and soup and bread later, 662-6156, cdcac.org
Inspire creativity, build community and raise awareness about food insecurity and hunger at Community Action Council's third Empty Bowls painting at Pybus Market. Bowls painted will be fired by Inspirations Ceramic Cafe and then will be available for pickup March 14 at Wenatchee High School, where a meal of soup and bread will be provided.
2020 Pawscars Awards Gala
5:30-9:30 p.m. Saturday, Wenatchee Convention Center, 121 N. Wenatchee Ave., $65, wenatcheehumane.org
Celebrate pets with the Wenatchee Valley Humane Society's Oscar-themed fundraiser, complete with red carpet, a no-host champagne cocktail hour, silent auction, raffle, dinner and awards. Pet owners have nominated their furry family members for awards in categories including: Most Dramatic, Best Action Sequence, Best Comedic Performance, Most Promising Newcomer, Best Hair and Best Costume. The winners will be announced at the event. As part of the fun, even those who don't attend can get in on the fun and fundraising, voting for nominees in the People's Choice category. To check out the candidates and cast your vote, go to wwrld.us/2SfS6Fc. But hurry. Voting ends at noon Thursday.
Foiled Again! Writing Club
2-3 p.m. Saturday, Wenatchee Public Library, Orondo Street meeting room, free, ncrl.org, 662-5021
Meet other writers, chat about projects, exchange ideas at this free, drop-in writing club, open to all writers. Refreshments available.