This week: East Wenatchee, Chelan, Leavenworth and Cashmere are celebrating historic airplane flights, classic cars, boats, beer and apples this weekend, which means plenty of fun for the entire family.
Wings & Wheels Festival 2019
10 a.m.-4 p.m. Saturday, Eastmont Community Park, Pangborn Memorial Airport, East Wenatchee, east-wenatchee.com, 886-6108
Shiny cars, a swap meet, helicopter rides, live music, bouncy houses and more make East Wenatchee's Wings & Wheels Festival worth a visit Saturday. A car cruise is set for 3 p.m. Friday to get things rolling. Saturday's main stage morning entertainment includes the Eastmont High School Jazz Band, the Eastmont Junior High School Drumline and Eastmont Bonga Marimba Group. The Jimmy Wright Band takes the stage in the afternoon. The festival, in its 17th year, celebrates the anniversary of Clyde Pangborn and Hugh Herndon's historic October 1931 nonstop, trans-Pacific flight aboard the Miss Veedol. The flight left from Misawa, Japan, and crash landed on the bluffs above East Wenatchee. In a nod to the "wings" portion of the festival, the replica Miss Veedol will be on display from 1 to 3 p.m. at Pangborn Memorial Airport and the Red Apple Flyers will demonstrate their radio-controlled airplanes most of the day on their field.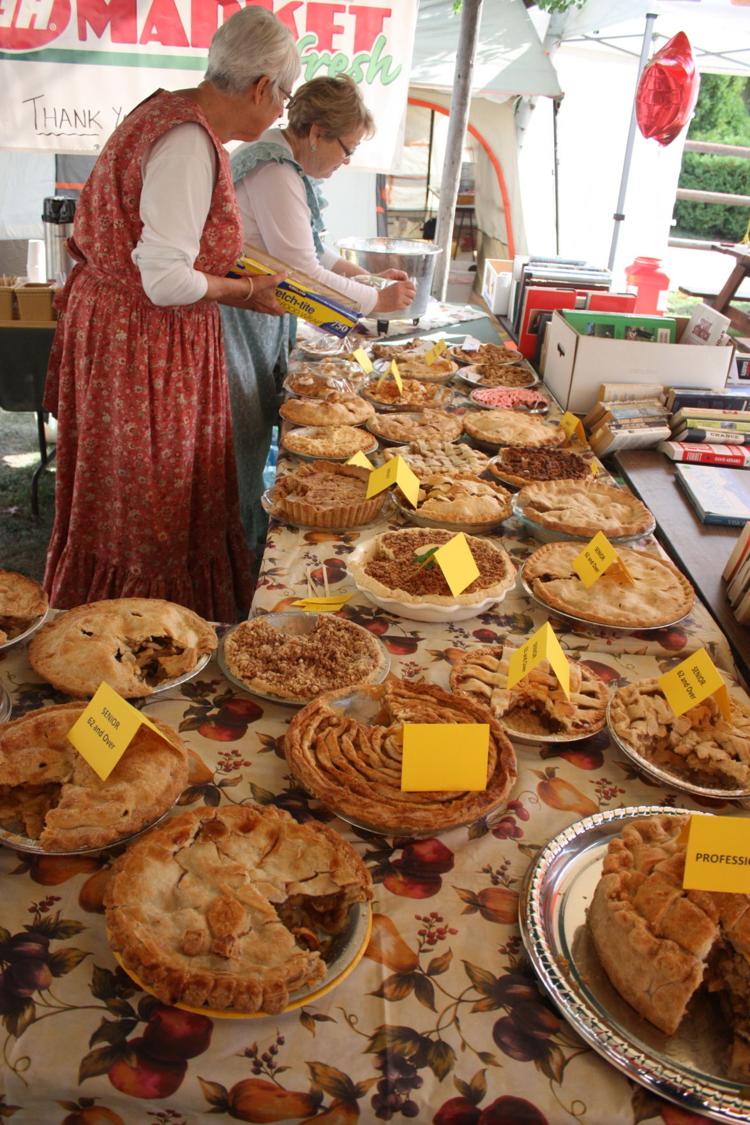 Cashmere Museum celebrates Apple Days
10 a.m. to 4 p.m. Saturday and Sunday, Cashmere Museum and Pioneer Village, Cashmere, $5, cashmeremuseum.org
The judges will decide who baked the best apple pie Friday evening, clearing the way to not only buy a slice of an award-winning pie, but to go on and enjoy what the Cashmere Museum and Pioneer Village has to offer on Saturday and Sunday. It's a step back to early days — pony rides, blacksmithing, gold panning, flint knapping and a western shootout, accompanied by entertainment featuring local musicians and the Wenatchee Youth Circus. The event is a benefit for the museum. New this year, for the over 21 crowd, is an evening performance with Hank Cramer from 5:30 to 7:30 p.m. The $10 ticket includes a picnic pack.
Silent auction helps cancer fight
6-9 p.m. Friday, Cashmere Riverside Center, 201 Riverside Drive, Cashmere
While you're in Cashmere checking on the apple pie contest, you might swing by the silent auction organized to help long-time Cashmere resident Angela Kirk with her second battle against cancer. A host of local businesses have donated items for the cause, ranging from a handmade quilt, manicures, pedicures and restaurant gift certificates to Glassybabies and an automobile service package. Cookies, coffee and punch will be served.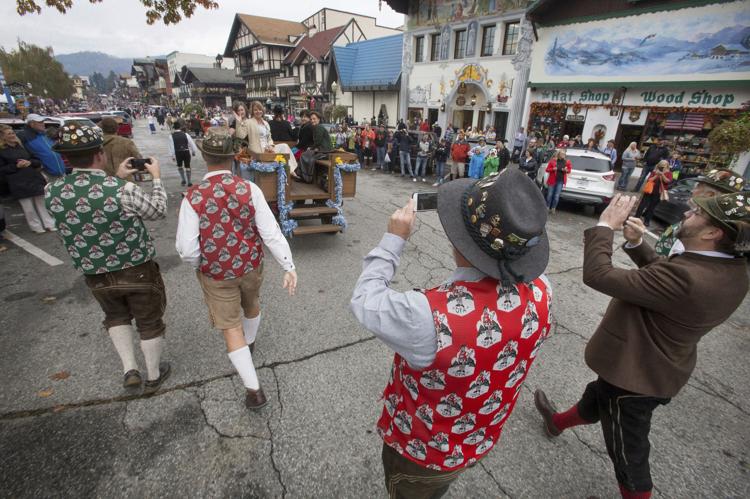 Leavenworth Oktoberfest
5 p.m. to midnight Fridays, noon to 1 a.m. Saturdays, Oct. 4-5, 11-12, 18-19, downtown Leavenworth, $10-$20 for entry, leavenworthoktoberfest.com
You'll never hear the chicken dance the same way again after experiencing Leavenworth's Oktoberfest. Get a beer stein or other souvenir to help remember the occasion. Four venues will be hopping with music from bands near and far, with a full selection of German beer on tap, plus ribs, turkey legs, bratwurst and more. The keg-tapping ceremony is at 1 p.m. each Saturday. Shuttles are available to get attendees around town a little easier. For the schedule of events, go to the website.

10th Annual Mahogany and Merlot Festival with fireworks
See hydroplanes, vintage boats, antique and classic boats, a Friday night car show, street dance and more at this year's Mahogany and Merlot Festival. If that's not spectacular enough, bundle up and head for Don Morse Park and Lakeside Park for the fireworks show at 10 p.m. Saturday. For the schedule, visit mahoganyandmerlot.com.