This week: It's time to explore new worlds and revisit some old ones. Hunt for scarecrows, stomp grapes, experience opera, see a new museum exhibit and listen to Frank Sinatra — or a guy who sounds just like him.
Turandot: The Met Live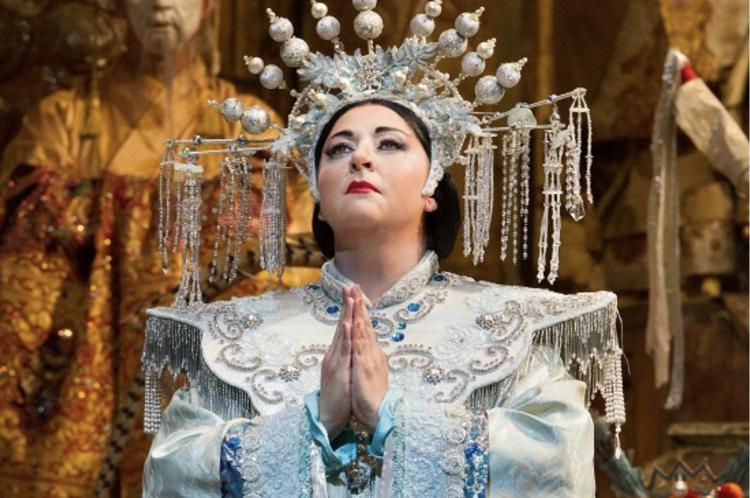 9:55 a.m. Saturday, Snowy Owl Theater, 7409 Icicle Road, Leavenworth, $5-$24, icicle.org, 548-6347
Get an easy introduction to opera with a live performance transmitted in high-definition video via satellite from the Metropolitan Opera in New York City to Leavenworth's Snowy Owl Theater.
The season opener is Franco Zeffirelli's Turandot, the story of a Chinese princess who has renounced men. It is directed by Yannick Nézet-Séguin, with Christine Goerke in the title role and Roberto Aronica as Calàf, the suitor who risks his head for her hand. He sings the aria "Nessun dorma." Eleonora Buratto is the slave girl Liù, and James Morris as Calàf's long-lost father, Timur. The performance runs 3 hours, 22 minutes. The season has 10 presentations, so if you like it, consider a season pass. View the full schedule at icicle.org.
My Sky Family Day is free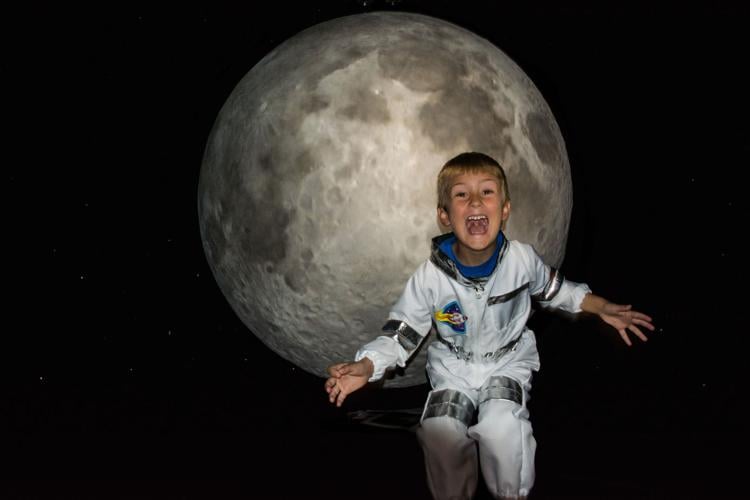 10 a.m.-3 p.m. Saturday, Wenatchee Valley Museum & Cultural Center, 127 S. Mission St., Wenatchee, free, wenatcheevalleymuseum.org, 888-6240
Families planning to check out the museum's new My Sky exhibit Saturday are getting a break. What had been a $10 admission for the My Sky Family Day is now free, being covered by sponsors (Wenatchee Pediatric Dentistry and Tudor Doctor) who stepped up last week. A $2 ticket for the planetarium will still apply. The hands-on exhibit is an introduction for all ages to the principles of flight, stellar navigation, sky stories and the space race, exploring the sun, the moon and the stars. The museum on Friday is offering a day-long My Sky Space Camp for children from preschool through sixth-grade. The costs range from $25 to $35. See the website to register. The timing works since school is closed for the day in the Wenatchee and Eastmont districts. For those who want to visit the museum on other days, the admission is $5 for adults, $2 for youth, $4 for students and seniors.
A Tribute to Frank Sinatra
2 and 8 p.m. Saturday, Clearwater Saloon & Casino, 838 Valley Mall Parkway, East Wenatchee, $12, wwrld.us/31YYnHR
Joey Jewell will transform the stage at Club Clearwater into the Sands Hotel on the Vegas Strip with his "Tribute To Frank Sinatra" show featuring favorites like "Fly Me To The Moon," "New York, New York," "My Way," "Luck Be A Lady" and "Strangers In The Night." The first show, at 2 p.m., is for all ages. The 8 p.m. show is for the over-21 crowd. Jewell's show depicts not only the singer and performer that Sinatra was but also his persona on stage. Club Clearwater is bringing back Danny Vernon's "Illusions of Elvis" on Nov. 27 and Michael Jackson impersonator Danny Dash Andrews will perform Jan. 11. Tickets for those shows are $15 advance or $20 at the door.
Scarecrow hunting season is back
Scare~Crazy in Cashmere is back for its seventh year, challenging visitors and residents to check out the artistry and creativity required to put together more than 100 scarecrows on display in and around downtown. Self-guided scarecrow maps are available at the chamber office, 103 Cottage Ave., and at participating businesses. Visit facebook.com/scarecrazycashmere or cashmerechamber.org for a digital copy.
Complete the map tour to qualify for entry in the Grand Prize Giveaway. Completed maps need to be turned in by Oct. 31. The winner of the items donated by participating businesses, which are on display at the chamber office, will be randomly selected Nov. 1.
Scarecrows will be judged at an undisclosed date and time, with awards given for Grand Champion, Most Creative, Best Ensemble and Best Business Theme. Fans can participate by nominating People's Choice award by viewing the "Scare-Crazy in Cashmere" Facebook page and voting for their favorite. Winners will be announced Oct. 16 via Facebook.
Walk through histories in two towns
10 a.m. Saturday, Lions Club Park, 696 Highway 2, Leavenworth; $5 per person, uppervalleymuseum.org, 548-0728 and 1 p.m. Saturday, Cashmere Museum & Pioneer Village, 600 Cotlets Way, Cashmere, free, cashmeremuseum.org
Explore Leavenworth and Cashmere's past with two walking tours. Dress for the weather and wear walking shoes. In Leavenworth, meet at Lions Club Park at 10 a.m. for a stroll through downtown, identifying the old railroad tracks, city hall, movie theater and see how things have changed. For those who didn't get a chance to see the Pioneer Village at last week's Apple Days celebration, Rod Molzahn will take visitors on a tour of the village, from the schoolhouse to the saloon and jail. The tour starts at 1 p.m.
Let the grape stomping begin
2-4 p.m. Sunday, Chateau Faire Le Pont Winery, 1 Vineyard Way, Wenatchee, $35, 295-9651
Learn the behind-the-scenes part of the winemaking process, from sorting grapes and punch down to grape stomping at the winery's Adopt-A-Vine crush session. Adopt-A-Vine Club members already have gone through pruning in April and racking and blending in July and will look forward to bottling in January. For details on the club, call 667-9463.