This week: Time to start thinking bigger — not just salmon, but whales; not just art, but murals; and not just deer, but deer and beer. Fingers crossed that the sun will return in time for a couple more outdoor, toe-tapping, head-bopping experiences.
Community day at Wenatchee River Salmon Festival
10 a.m.-5 p.m. Saturday, Leavenworth National Fish Hatchery, 12790 Fish Hatchery Road, Leavenworth, free, salmonfest.org
Roam the grounds of the Leavenworth National Fish Hatchery as part of the annual celebration of salmon that has something for all ages. Fish printing, storytelling, raptors, a salmon maze, fish aquarium, fish photos. See what's hatching and learn about raptors and pollinators. Parents of the 3,000 students from across the region who attended school days events Thursday and Friday might find themselves getting schooled about hatchery history and fish guts. The Reptile Man makes an appearance at 1 and 4 p.m. on the main stage. In between is the Native American processional and the River Ramble at the Native American Village (See related story) Enjoy dancing, drumming, a salmon bake, flint knapping and atatl demonstrations and more. For information, call 548-7641 or go to salmonfest.org.
Author Leigh Calvez presents 'The Breath of a Whale'
7 p.m. Wednesday, Wenatchee River Institute, 347 Division St., Leavenworth, donation, 548-0181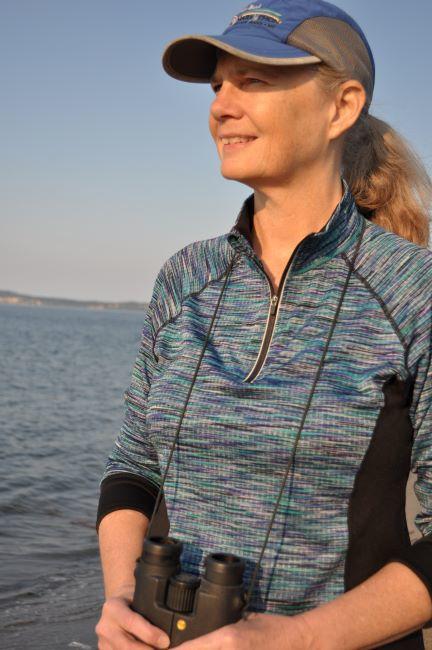 Naturalist and nature writer Leigh Calvez studied humpback whales in Massachusetts and Maui. She studied spinner dolphins on the Big Island and led whale watching tours around the globe. She put into writing some of what she learned. In her book, "The Breath of a Whale," Calvez draws from a dozen years researching, observing and probing the lives of the giants of the deep to relate the stories of nature's most remarkable creatures — from ancient blue whales and migratory humpbacks, to the familial orcas who struggle against catastrophic ecological change to survive.
She will talk about some of what she has learned at Wednesday's Red Barn event. Doors open at 6:30 p.m. for the community social and no-host refreshments.
Wells Hall murals still standing — for now
Wells Hall, Wenatchee Valley College, free
Don't miss checking out the artwork of Wenatchee Valley College students who added some color and splash to otherwise staid Wells Hall last spring. The murals — at least those on the exterior walls — will be accessible to passersby until late October. Once the contract for demolition and construction are awarded, the fences will go up. Demolition is tentatively scheduled for Nov. 4.
The inside murals on the halls in wings 1-4 already have been closed off.
The large-scale art project was part of Marlin Peterson's Street Art Illustration class that included contributions from 18 students.
Sample beer and learn about deer at Science on Tap!
6-7 p.m. Sept. 26, Badger Mountain Brewing, Wenatchee, free, 548-0181, wwrld.us/2kay68K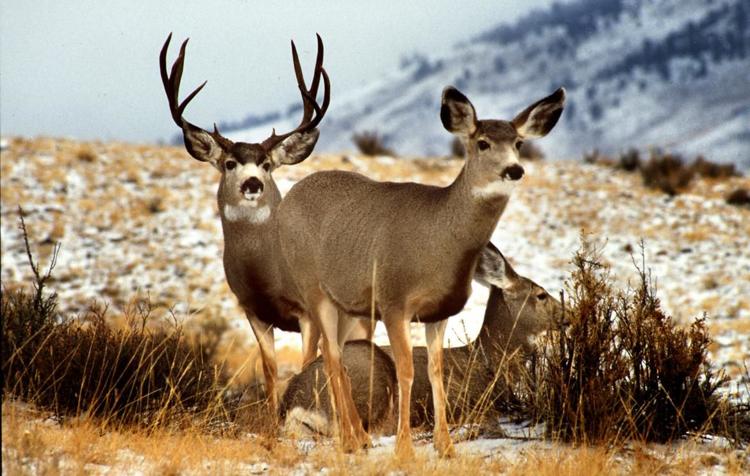 Chelan County PUD senior wildlife biologist Von Pope explains all about the mule deer winter habitat in the Wenatchee Foothills. Learn just how many deer are in the area and what their winter plans are. After the presentation is a raffle benefits the Wenatchee River Institute's programming efforts. Science on Tap! covers a new natural science topic at a different brewery each month.
'Miracle on 34th Street' auditions
6 p.m. Wednesday (Sept. 25), Numerica Performing Arts Center; numericapac.org
Get into the Christmas spirit early and help others put restore their belief in Kris Kringle by helping bring "Miracle on 34th Street" to the stage and to the airwaves as part of a 1940s-style radio hour performance. Complete with sound effects and actors juggling different parts to bring the characters to life for the viewing and listening audience, come to audition prepared to read for the part and sing a few bars of your favorite Christmas carol. Rehearsals will be Wednesdays, with the live performance at 7:30 p.m. Dec. 17 at the Numerica PAC, which will be recorded and broadcast on KOHO 101.1 at 7:30 p.m. Christmas Eve. The show is directed by Dani Schafer-Cloke.