Feeling lost in the crowd? Not sure how to make your book visible to online and social media searches? Want to explore a wide range of publishing options and get tips and tricks for keeping your book in view?
Join your local writing community, Write On The River, July 27 for its summer writing workshop, "Reaching Readers." It's a full day of intensive instruction by acclaimed writing professionals, plus a chance to discuss your personal publishing questions with them. Both presenters, Olivia Hawker and Theresa Monsey, are widely read and industry-savvy novelists with extensive knowledge of contemporary publishing.
Hawker, author and writing coach, will cover writing pitches for query letters for the sales copy of self-published book and discuss key elements in the range of publishing options with an emphasis on "hybrid" in, "Whose Book Is It, Anyway?"
Monsey (who writes as Trish McCallan) will focus on obtaining and maintaining visibility in a crowded literary market with social media promotion (Facebook and Amazon ads), book launches that increase readership and sales, and keeping in touch with your readers in, "Claiming Your Place, Keeping Pace."
"Reaching Readers" is open to the public and will be held from 9 a.m. to 4 p.m. July 27 at Wenatchee Valley College. WOTR members pay only $70, nonmembers $85, for the workshops, an (optional) personal publishing appointment and box lunch. Commit early and save some money! Register before July 5 and receive a $10 discount.
Join us and discuss all aspects of publishing and how to increase visibility in a busy market.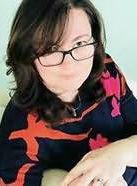 Olivia Hawker (also writing as Libbie Hawker) specializes in historical and literary fiction featuring complex characters and rich details of time and place. She is also the author of the runaway bestseller "how-to" guide for writers, "Take Off Your Pants! Outline Your Books for Faster, Better Writing."
She is a Washington Post and Amazon #1 bestseller and was a finalist for the 2017 Willa Literary Award. She primarily self-publishes her books, close to 2 million copies.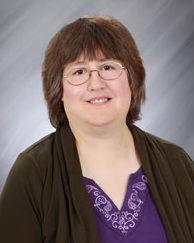 Theresa Monsey (who writes as Trish McCallan) was born in Eugene, Oregon, and grew up in Washington state, where she began crafting stories at an early age. She earned a bachelor's degree in English literature with a concentration in creative writing from Western Washington University, taking jobs as a bookkeeper and human resource specialist before finally quitting her day job to write full time.
"Forged in Fire" came about after a marathon reading session, and a bottle of Nyquil that sparked a vivid dream. To date, she has sold more than 700,000 books.
Melissa Campbell is the events volunteer Write on the River, a local writing community dedicated to fostering the writing arts, sustaining a vital North Central Washington writing community, and nurturing writers from inspiration to publication.