December's First Friday ArtWalk connects people, place and passion, whether it's landscapes in oil or canvas, photographs, folk music, folk art or the sculptures made by more than 600 of the valley's fifth-graders. For those looking to dive into the holiday spirit, look for an ugly sweater while keeping an eye out for the perfect gift. Opportunities abound during this free event that invites community members on a self-guided tour of Wenatchee's downtown arts scene. For information: wwrld.us/firstfridays.
Here's some of what's being featured throughout the month:
MAC Gallery
Wenatchee Valley College Music and Art Center
Gallery hours: 9 a.m.-5 p.m. Monday-Friday
First Friday reception: 5-7 p.m.
Laura Truitt's 'Shifting Horizons'
Truitt, a Gonzaga University painting professor, displays a suite of complex landscapes filled with ghosts of deconstructed architectural spaces. The beautifully painted surfaces of the pieces belie underlying conflicts generated by the artist's concern for climate change, land abuse and over-consumption. The exhibit is on display through Dec. 11.
Two Rivers Gallery
Gallery hours: 11 a.m.-4 p.m. Wednesday-Saturday and 1-4 p.m. Sunday
First Friday reception: 5-8 p.m., with music by harpist Suzanne Grassell
Oil painter Rod Weagant
Weagant, from Twisp, has spent the past 40 years documenting the landscape of the American West. His oil painting work has been honored with 47 one-man shows including seven museum shows. He has been represented in galleries from Fairbanks, Alaska, to Taos, New Mexico.
Hilton Garden Inn
25 N. Worthen St., Wenatchee
First Friday reception: 5-8 p.m., with happy hour appetizer and drink specials available from 5 to 7 p.m.
Photographer Ron Medeiros
Medeiros is a local photographer with a passion for photographing landscapes. His interest in photography began shortly after purchasing his first drone in November 2016. He loves to take interesting and beautiful photos of places around Washington state and enjoys sharing them with others.
Collapse Contemporary Art Gallery
Gallery hours: 4-7 p.m. Friday; noon to 5 p.m. Saturday
First Friday reception: 4-7 p.m.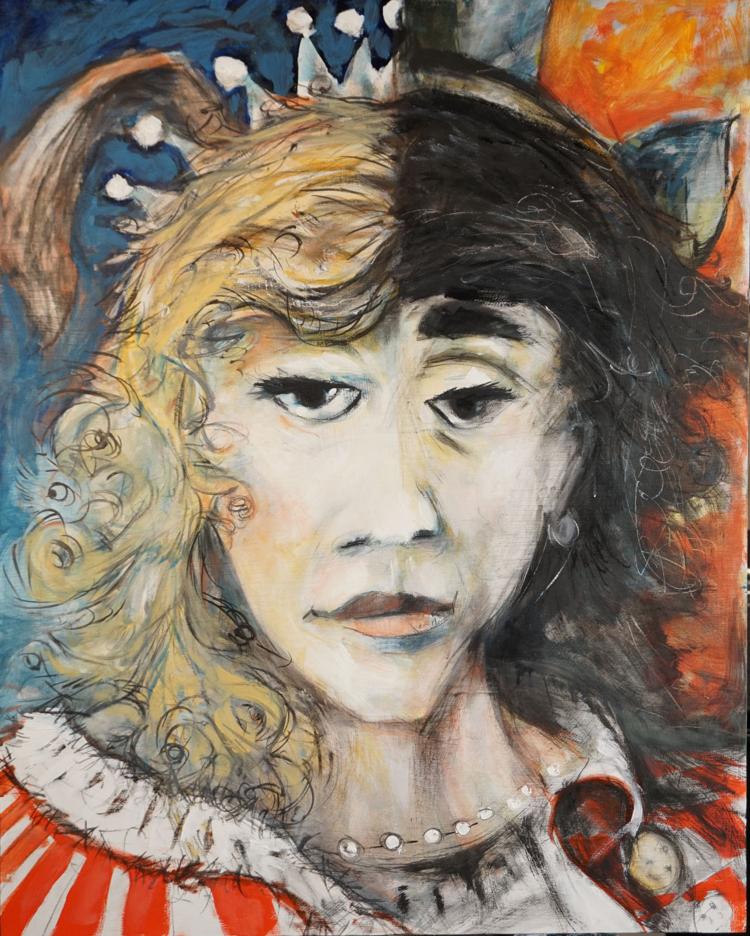 'Mystical Realism'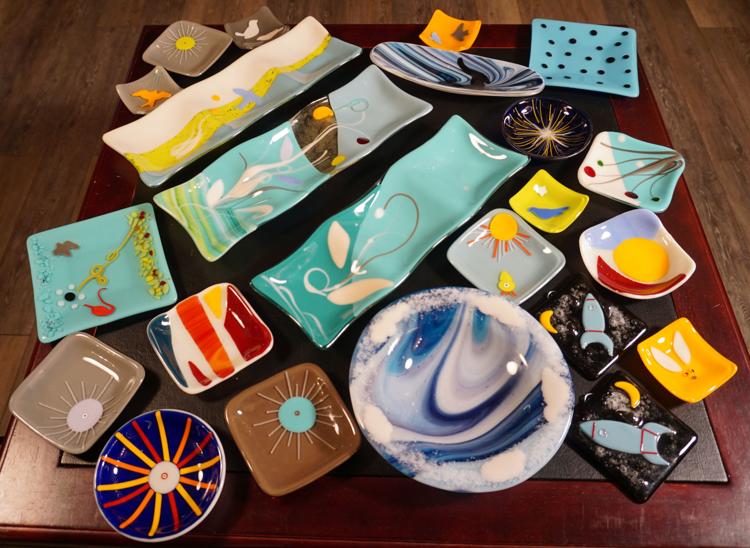 The Mystical Realism of Vvb KvB Art is back with crisp new glass art just in time for the holidays and fresh, compelling paintings to bring in the New Year. Collapse also has some classes on Saturday, including pine needle basket weaving and T-shirt painting. On Dec. 14 is the alcohol ink creation class. For details on the classes, go to prettynicecreations.com/event.
Gypsy Lotus
Gallery hours: 10 a.m.-6 p.m. Monday-Friday; 11 a.m.-5 p.m. Saturday
First Friday reception: 5-8 p.m.
Crystal Chameleon
The creator of The Crystal Chameleon says of the work, "I sell magical crystal jewelry from stones I dig myself around the Northwest."
Tumbleweed Shop & Studio
105 Palouse St., 423-4722
Gallery hours: 10 a.m.-6 p.m. Monday through Friday; 10 a.m.-5 p.m. Saturday
First Friday reception: 5-8 p.m.
Jessica Russell's signature jewelry
Tumbleweed Bead Co. has been around since 2002, featuring eco-fabulous pieces handcrafted by Wenatchee local Jessica Russell. Tumbleweed believes in keeping life and accessories simple, fun and beautifully designed. Russell's designs and the shop strive to make style a little easier by helping customers feel fabulous all around.
Wenatchee Valley Museum & Cultural Center
Gallery hours: 10 a.m.-4 p.m. Tuesday through Saturday
First Friday reception: 10 a.m.-8 p.m., free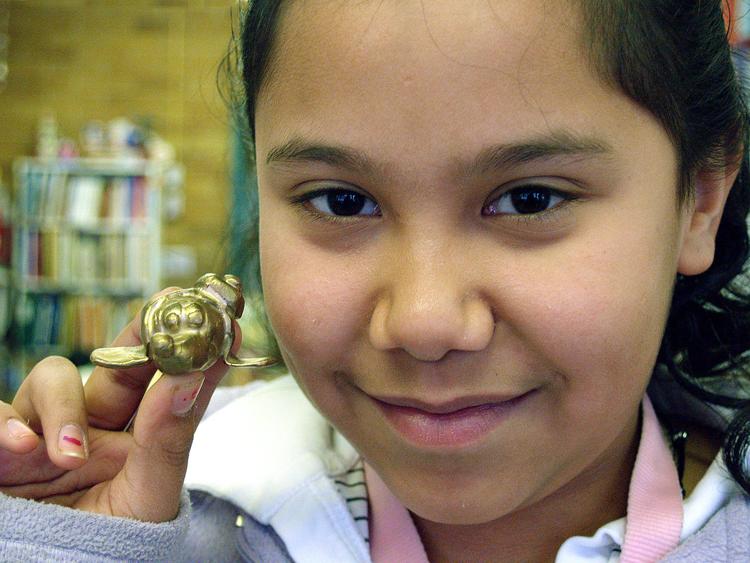 Beauty of Bronze sculptors
December is time to honor Wenatchee Valley's fifth-grade students who participated in the Beauty of Bronze program this fall. More than 600 students created small sculptures which will be on view for the first time in the museum's second-floor rotating gallery. While you're there, see the My Sky exhibit in the main gallery, which invites children and adults to explore the sun, the moon and the stars together.
Mela
Gallery hours: 6 a.m.-6 p.m. Monday through Friday; 8 a.m.-4 p.m. Saturday and Sunday
First Friday reception: 5-8 p.m.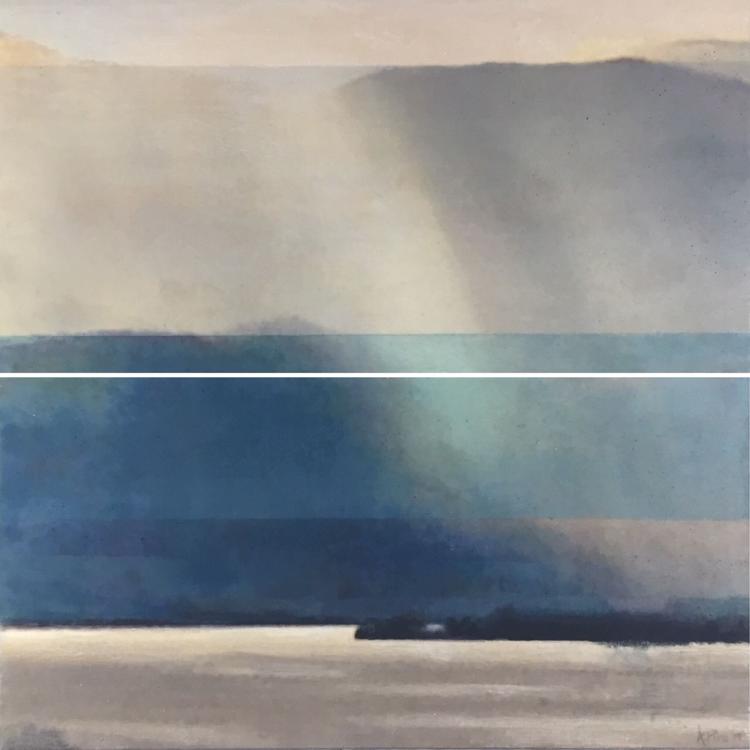 Breidenthal, Piro and Dean
Local artists Lindsay Breidenthal, Alessandra Piro and karen dawn dean are participating at the group show at Mela that runs through Dec. 30, kicking off with Friday's reception.
Ye Olde Bookshoppe
Gallery hours: 11 a.m.-7 p.m. Monday; 10 a.m.-7 p.m. Tuesday-Thursday; 10 a.m.-8 p.m. Friday and Saturday
First Friday reception: 5-8 p.m.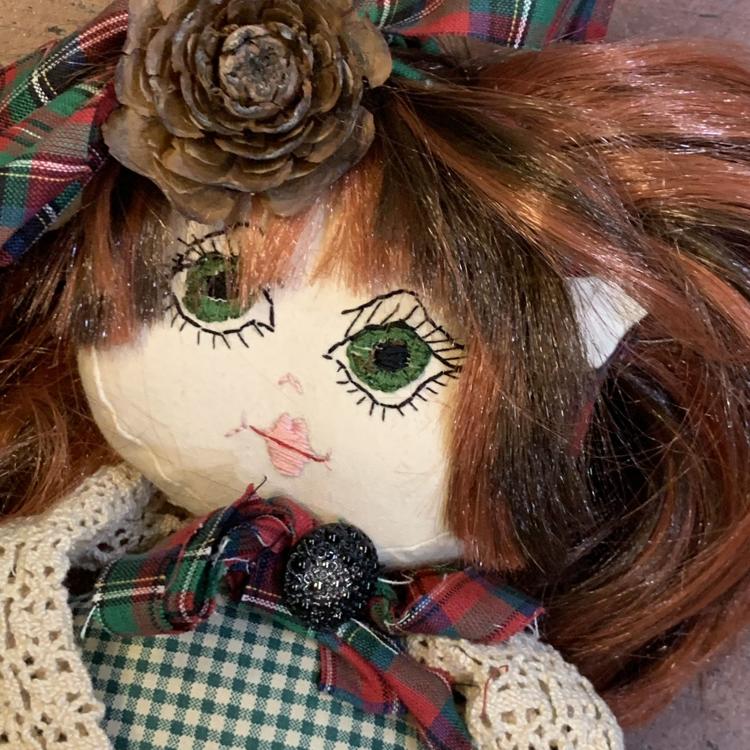 Artisan craft show
Local artists and crafters display their work including handmade dolls, jewelry, paper crafts, journals, paintings and more.
Lemolo Cafe & Deli
Gallery hours: 11 a.m.-4 p.m. Sunday and Monday; 11 a.m.-6 p.m. Tuesday through Saturday
First Friday: open until 6 p.m.
Photography by Debra Nava
Nava said she takes pleasure in taking photos of the world around her, "be it a sunset, a mountain or a rusty piece of sheet metal. I photograph what my heart is drawn to. My hope is that you will enjoy what I see in my world."
Mission St. Commons
Gallery hours: 8 a.m.-6 p.m. Monday through Friday
First Friday reception: 5-8 p.m.
'Reimaginings'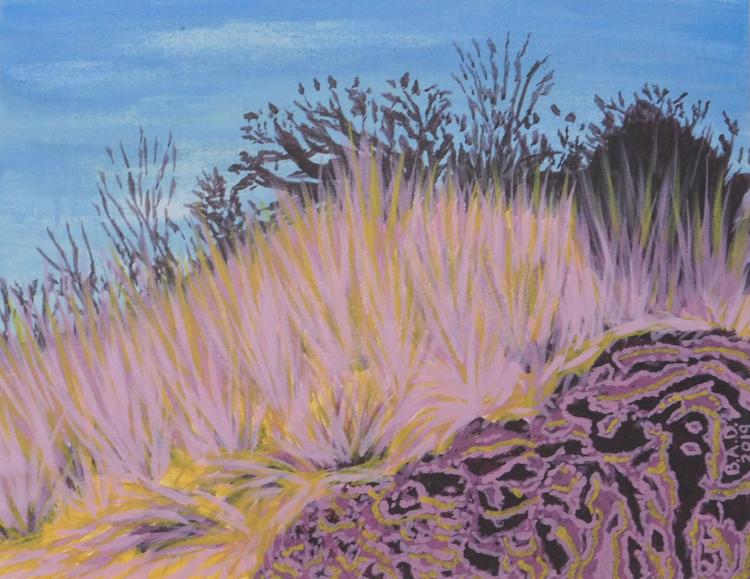 Betsy Dudash of Thirsty Cat Studio, paints acrylics inspired by photographs she's taken. She enjoys playing with colors and textures to reimagine the natural world around us.
Wenatchee Valley Chamber of Commerce
First Friday reception: 5-8 p.m., with wine tasting available ($10) by 37 Cellars.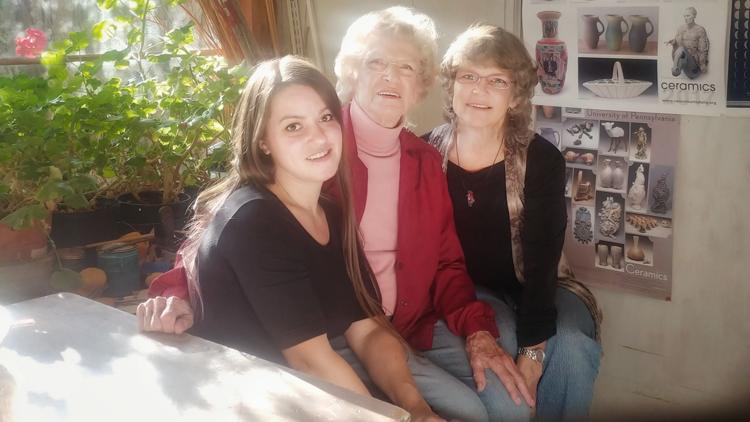 Three generations
Celebrate the holiday season at the Chamber Tasting Room with art from three generations — Ruth Allen, daughter Wendy Allen and granddaughter Laura Elisabeth.
Pybus Public Market Events Center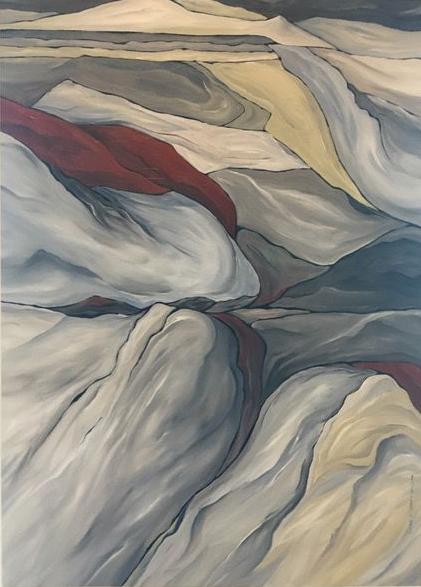 Susan Kimmel
Kimmel uses bold combinations of light and dark woven with color to capture the mystery and movement of the natural world. Her work is poetic and magnetic. It will be on display through December in the Pybus Market Event Center and boardroom.
Wells House
WVC campus 1300 Fifth St., 888-6240
First Friday reception: 5-7 p.m.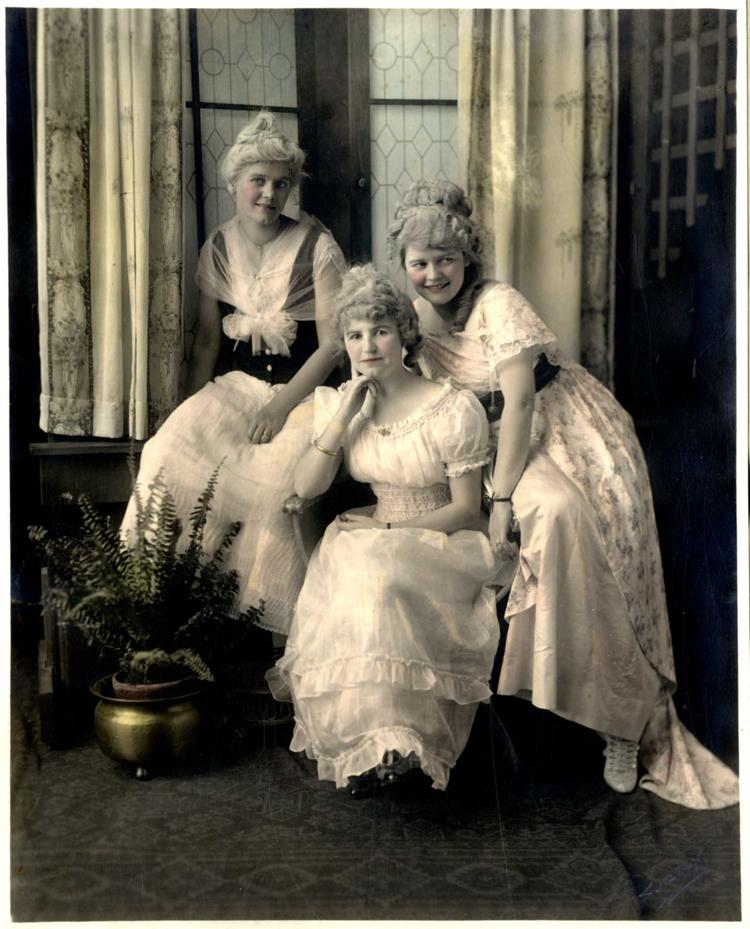 Christmas with the Clarks
W.T. Clark built what was the Cobblestone Castle in 1909. The family lived there for 10 years before selling it to A.Z. Wells, who donated it in 1949 for use by the Wenatchee Valley Junior College, the precursor to Wenatchee Valley College. Now known as the Wells House, it is decked out for the holidays. See it in all its splendor. After a tour, enjoy hot cider and Christmas cookies.
Living Arts Bodywork
Grand Central Building, 25 N. Wenatchee Ave., lower level, Suite 110
First Friday reception: 5-8 p.m.
'Fields, Folds and Folk'
Diana Sanford shares her work in oil and pastel, which reflects the light, energy and patterns of North Central Washington. Chloe Vizcaino displays her low poly, folded paper sculptures and origami jewelry. Live music will be provided by folk artist Cherie Butler.
Link Transit Art Tour
Art on the Move: Ugly Sweaters
On Wednesday, artists created some ugly sweaters during a workshop at Cashmere Public Library. They will show off their wearable art in downtown First Friday venues and the Wenatchee Valley College campus. Artisans encourage photography and love to appear on social media, so don't be shy to ask to have your picture taken with them for an Instagram, Facebook or Twitter post. Tag Wenatchee First Fridays and Link Transit.
First Friday also means free Link Transit bus service starting at 4 p.m. on routes 1, 5, 7, 8E, 8W, 11 and 12.