EAST WENATCHEE — Eastmont High School students are rolling into action for the winter production of "She Kills Monsters," which opens its three-night run Dec. 5.
The play, written by Qui Nguyen, is a tale of friendship, loss and acceptance experienced through a Dungeons and Dragons role-playing adventure.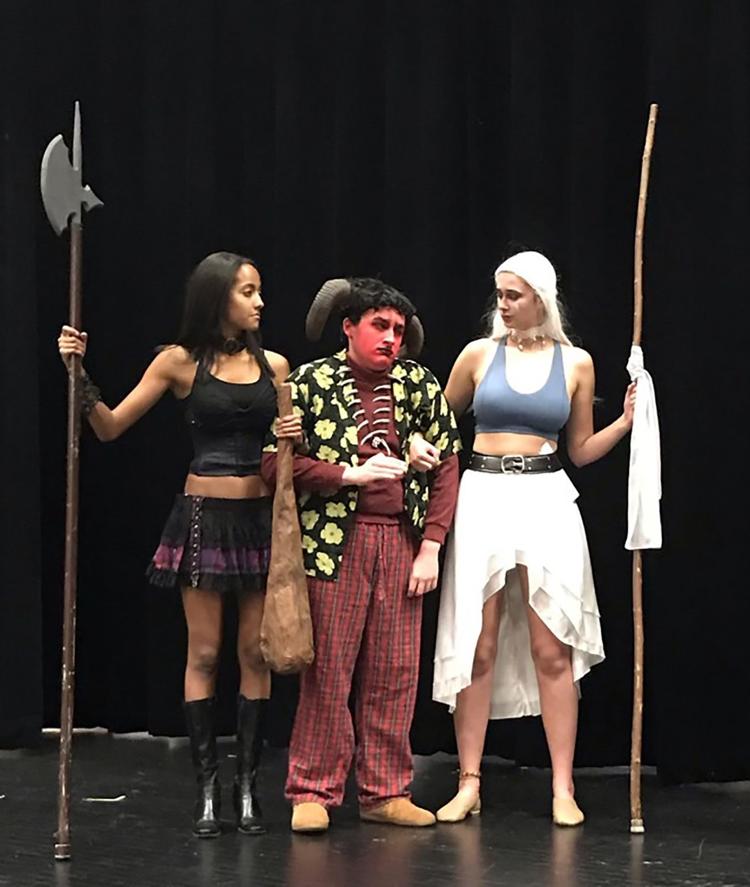 The story follows Agnes Evans who is grieving the death of her younger sister Tilly. When Agnes discovers that Tilly was into the role-playing game Dungeons and Dragons and finds a new campaign written and ready to go, Agnes enlists the help of her sister's friends to complete the final adventure, learning more about her sister in the process.
"The main character, Agnes, goes through all the stages of grief right there on stage through playing this game," said Eastmont Drama Club adviser Cynthia Brown. "It is a very sweet story, but there is a lot of humor in it and there is a lot of adventure, too."
Staging the "young adventurer" edition of the award-winning play has presented all sorts of challenges for student cast, crew and producers — charged with choreographing the fight scenes, making costumes, building sets, managing the lights and, of course, making monsters.
The process started in early September with production meetings to study scripts, set construction schematics and marketing plans, leading up to October auditions. Since then, students have been building, painting and practicing.
Research and training included learning stage combat during a two-hour workshop presented by Central Washington University Theater Department professor Kathryn Stahl. Students learned to use swords, staves, daggers and even a halberd.
"They went from zero to more capable of doing combat than in any show I've directed so far," Brown said. "I was just amazed how good she was able to get them."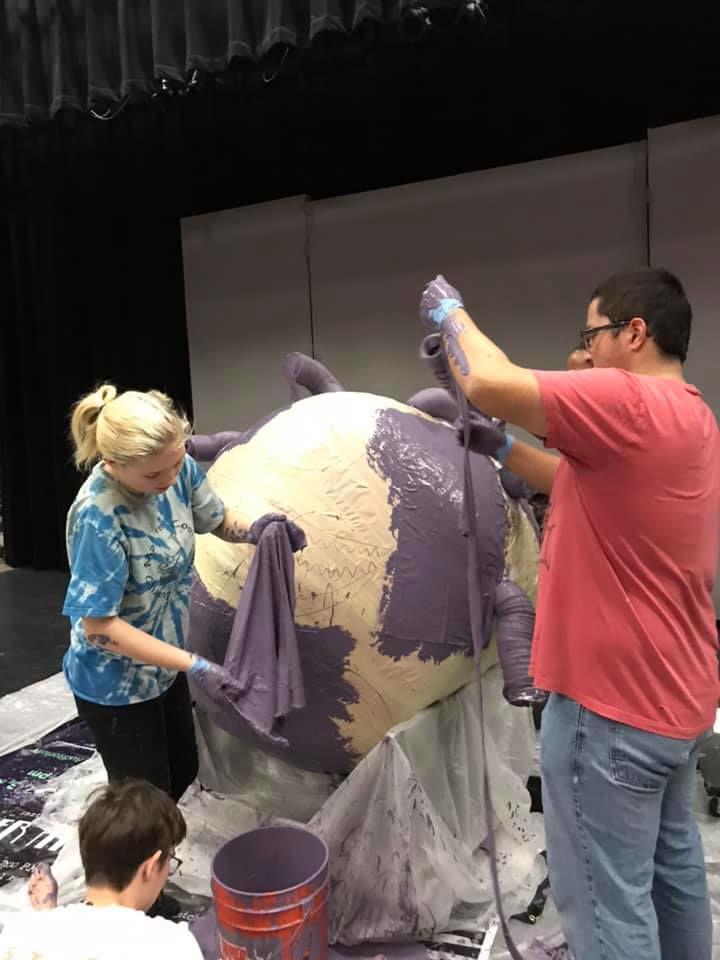 The after-school drama club puts on two plays a year — a student-led production in the winter and a musical in the spring. Students traditionally serve as directors of the winter production, but Brown retained that role this time because of the show's technical elements, she said.
"I've got a lot of ninth graders, so it is the ninth graders and a few seniors," Brown said. "And for any kid doing anything, it is the first time they have done it."
She said it is wonderful to see students step up to the challenge of producing a play and teaching them about theater.
"It is twice as much work for me to teach students than just have a parent come in and do it, but I'm seeing kids come out of the program with so much more value," she said. "They step into other theater groups. They step into college and they are leaders right away."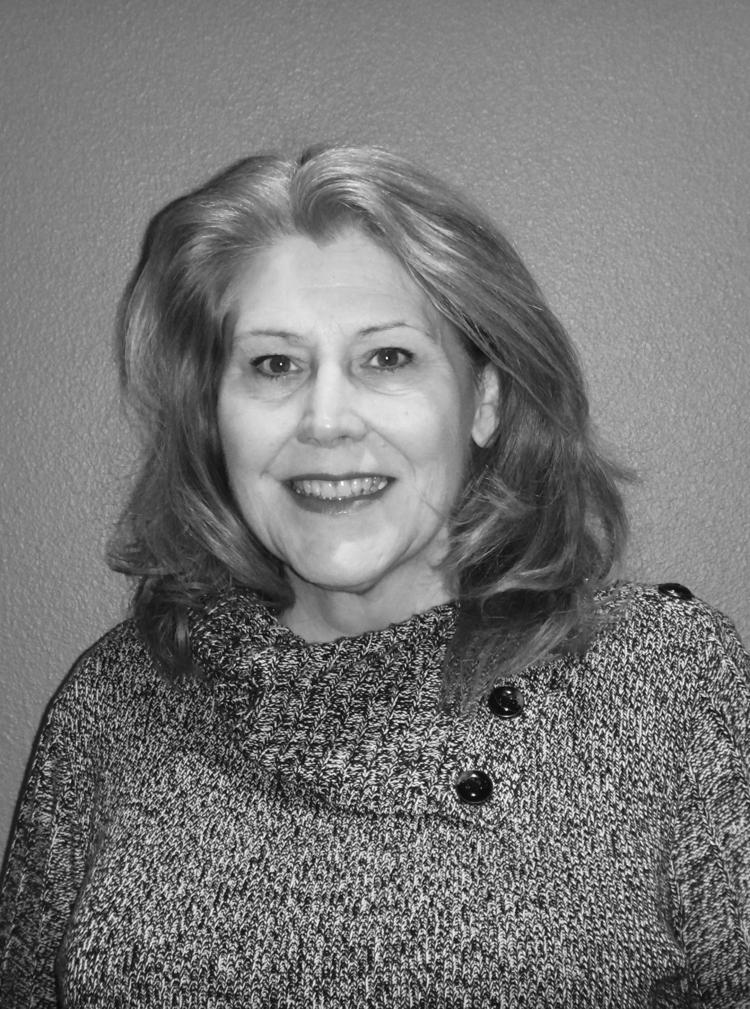 Brown, who has served as the club's adviser for eight years — helping oversee productions such as "Grease", "Legally Blonde", "Murder at the Cafe Noir" and "Les Miserables" — is stepping away from the role at the end of the school year.
The time commitment is too much, she said.
Brown has long been involved in community theater. Her volunteer efforts earned her the 2018 Numerica Performing Arts Center's Stanley Lifetime Achievement Award, designed to honor those who have created a lasting impression on the arts in Central Washington. She has produced, directed and performed in theater, musical theater and improvisational comedy since 1991, working with Mission Creek Players, Music Theatre of Wenatchee, Apple City Improv, Donegan/Fox Productions, Leavenworth Summer Theater, Amberleaf Players and others.
She was part of the Original Lip Sync Committee that raised thousands for local charities during the '80s and '90s, in addition to her work as the drama club adviser since 2012.
She most recently directed Music Theatre of Wenatchee's "The Addams Family."
Brown said she will be the producer the drama club's spring musical, "Cinderella Enchanted." The details of who will serve as director are still being worked out, she said. Auditions for that production are coming up on Dec. 10 and 11, she said.
The curtains open on "She Kills Monsters" at 7 p.m. Dec. 5, 6 and 7 at the Eastmont High School Auditorium, 955 Third St. N.E., East Wenatchee. Tickets are $10 for adults, $5 for students, available at numericapac.org.
World reporter Nevonne McDaniels contributed to this story.