Jennifer Thacker found her picture-perfect ending at Liberty Theatre in 1991.
The East Wenatchee resident, then 20, was working as a box office attendant at the Wenatchee movie theater when she met her husband Sam, then 22. Sam worked at the local Domino's, and his co-worker was dating Jennifer's co-worker. Sam tried to get the co-worker to give him Jennifer's number, but was too shy to ask in person.
Jennifer ultimately took matters into her own hands.
"He was too afraid to ask me out, so I went into Domino's and asked him out," said Jennifer.
For their first date, Jennifer got free tickets from the theater to see the newly-released Blake Edwards film "Switch" starring Ellen Barkin and Jimmy Smits. A year later, the Jennifer and Sam were married at Lincoln Rock State Park, and they have remained together since.
"We've had our ups, we've had our downs, but we've been committed to staying together," said Jennifer. "Once we got married, we were married for the rest of our lives."
The Thackers are one of 30 Wenatchee Valley residents to share her memorable location of love for The Wenatchee World's first Locations of Love map. Readers shared their memories of first love, heartbreak, births and losses across the Valley and North Central Washington. To see all the entries, view the full map online at wenatcheeworld.com/locationsoflove. Here are some highlights: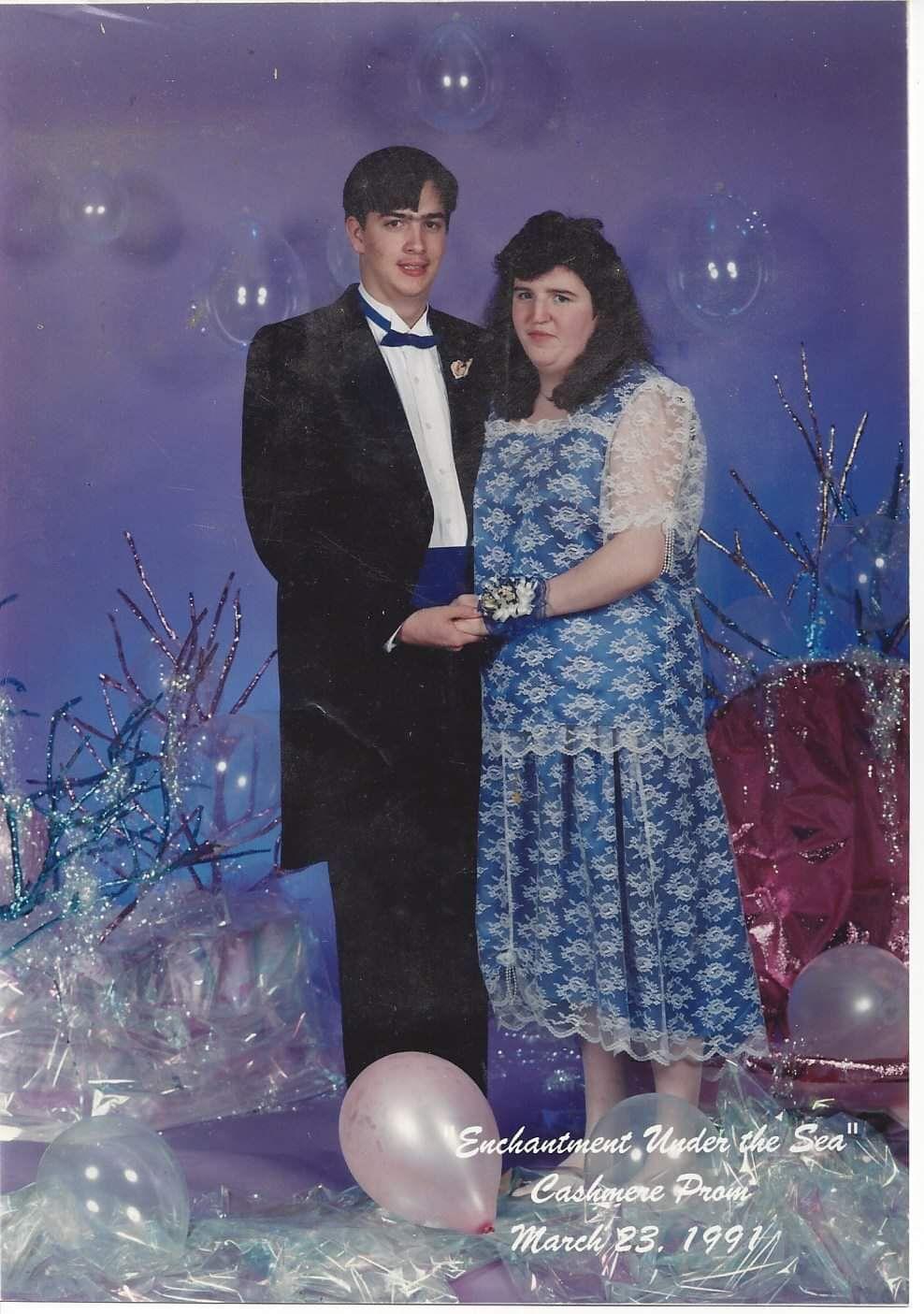 One reader found his high-school sweetheart at Cashmere High School:
We met in high school — Cashmere Class of 1991, and we got married on prom day (It was cheaper to rent the tux once than have to rent it twice). Been married almost 30 years this March.
One reader honored a lost love at Spromberg Canyon:
I fell in love with Carmen Jane Twombley, and suffered unimaginable heartbreak too. She was walking on the train tracks and struck by a train she didn't hear coming.
One reader gave birth to their love at Central Washington Hospital:
My first Love Location was on 8-14-09 at the [Central Washington] Hospital in Wenatchee, when I gave birth to my daughter. I love you Payton-Olivia!
A few readers celebrated love at Mission Ridge:
One of the first dates that my wife and I went on was at Mission Ridge Ski & Board Resort. She had never skied before and I wanted to teach her how. Time went by and I ended up popping the question on that same location that we had our first kiss on the slopes. We have been married for four years now and still go skiing all the time.
My husband and I both grew up here in the Wenatchee Valley but met after high school. We love the outdoors and neither one of us ever wanted to join the rat race of the big city. We set the wedding date for Aug. 8, 1998 at Mission Ridge. We have been married now for 22 years and still live in the valley. We have two kids and one granddaughter that are all in the valley also.
Sitting on the top of a rock at graffiti corner on Mission Ridge Road after a good day of skiing with my hubby, drinking a beer, overlooking the valley, and being thankful for the good life we have had!