Musicians have arrived in Leavenworth and are already rehearsing for Icicle Creek Center for the Art's first large in-person event in more than a year.
The Icicle Creek Chamber Music Festival hybrid event starts July 1 and will feature 10 concerts through July 24. Tickets are limited due to reduced, spaced out seating.
Livestreaming options are available to all.
Being able to bring a live audience back is exciting, said Oksana Ejokina, Icicle's artistic director of the program.
"I don't quite remember what it sounds like when people applaud," she said. It has been about 15, 16 months since the last big in-person music event at Icicle.
The 2020 festival was livestreamed, a change for both those in attendance and the musicians playing.
"When you play live you kind of feed on the audience," she said. "You register their vibe or their excitement … it's incomparable."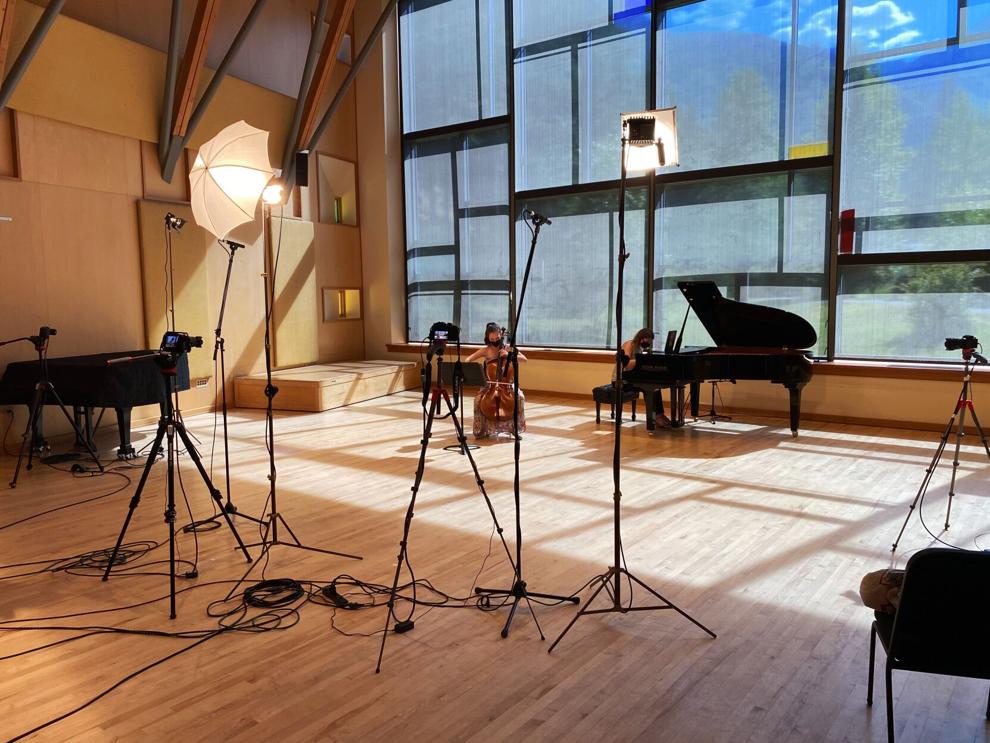 The festival is still scaled back a little to be careful, cautious and look out for the well-being of everybody, she said.
This year's program offers a really good mix of music that is created by famous composers and by living composers, she said. The goal is to make a program that speaks to everyone in some way.
Attendees can expect to hear new things as well as the comfort of the known music, she said.
The concerts will be spread out between Icicle's Canyon Wren Recital Hall and Snowy Owl Theater venues.
Ejokina encourages people visiting town to stop by Icicle during the concert series. The concerts are located in a very pleasant space, she said.
The event is casual with a relaxed atmosphere and performing music artists are coming from all over, she said. "It just really runs the gamut."
Concerts last 60-70 minutes without intermission, she said. Attendees are welcome to come outside and visit with artists over a glass of wine after the show.
Ejokina said she is particularly excited about Saturday's concert where musicians will play Cantigas by Evan Williams and a piano trio by Ernest Chausson.
It is great to be around people again and it is wonderful to be back at Icicle Creek, she said.
"A little bit of normalcy is back for us and we're really excited," she said.