Back by popular demand, ukulele master Jake Shimabukuro returns to the Numerica Performing Arts Center stage on Oct. 11.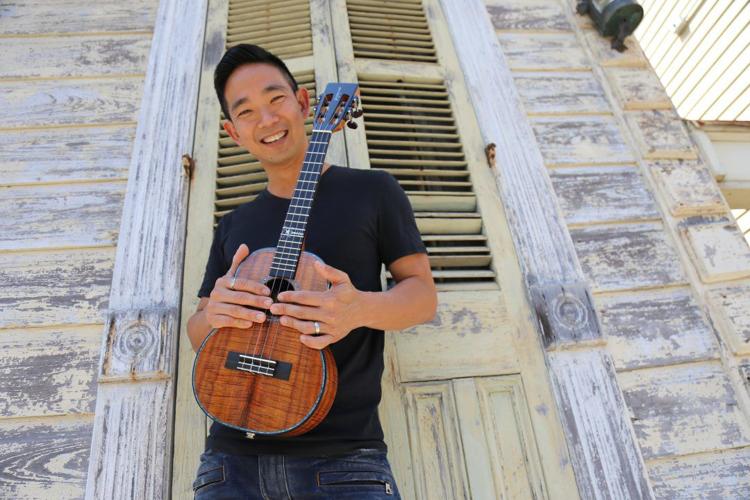 Shimabukuro first performed in Wenatchee at the Numerica PAC just four years ago to a completely sold out audience and has been one of the most requested artists to return ever since.
His unique sound combines elements of jazz, blues, funk, flamenco and rock, but with his own fresh take on the instrument to create a truly one-of-a-kind musical experience that appeals across generations.
Longtime fans of his will be delighted to hear songs like "Halleluiah" and his rendition of Queen's "Bohemian Rhapsody," but also hits off his new album "The Greatest Day," released in 2018.
Shimabukuro earned national attention in 2005 with his deeply beautiful and original take on George Harrison's "While My Guitar Gently Weeps" in a viral YouTube video. The Hawaiian-born musician has virtually reinvented the four-string instrument, causing many to call him "the Jimi Hendrix of the ukulele."
As soon as music fans got a listen to Shimabukuro's virtuosic approach to the ukulele, they were hooked. Albums such as "Gently Weeps," "Peace Love Ukulele" and "Grand Ukulele" topped the Billboard World Music Charts, and as a live performer he became one of the hottest tickets around, headlining the Hollywood Bowl, Lincoln Center and Sydney Opera House. He's made appearances on The Today Show, Good Morning America, Jimmy Kimmel Live! and Late Night with Conan O'Brien.
He also travels to schools around the world and spreads positive messages to young people, encouraging them to find their passion and live drug-free.
The Numerica PAC is thrilled to bring Shimabukuro back for a very special evening and is equally excited about the opportunity to offer the chance for students in the region to experience his incredible talents, gratis, through the Every Kid at the PAC program.
This would not be possible without the generous support of families and businesses in our community. His appearance is sponsored by Beckstead Electric; J.D.S.A., P.S. Attorneys at Law; Mike and Sheila Salmon; Karen and Mike Wade Family; Avalon Music; Bumps' Davis Furniture; Dave and Sandy Gellatly; The James Pauly Family; Chelan Douglas Retired School Employees; Warm Springs Inn & Winery; Mike and Tammy Kintner; and Bob and Nita Paine.
Maribeth Brisky is a marketing assistant for the Numerica Performing Arts Center.