Life on the road is hectic for Ken Stringfellow.
He spends his mornings promoting upcoming shows, and then he drives to whatever venue he's playing that night. He might have dinner with fans before performing; then after the set, he heads to his hotel, does some more promo work and goes to bed.
It's nice to have bandmates helping instead of being a one-man show, but Stringfellow, 50, has discovered something else about performing solo: It connects him with his audience in a unique way.
That's not to say he isn't emotional playing with his band The Posies, formed in the late 1980s with Jon Auer.
"But I guess there's just more access to me and I have more access to the audience," he said. "In a band show, you can kind of hide behind the sound, in a sense, and the audience is in this matrix of this beautiful sound from a band. It can be very touching and very moving and all that, but take all of that away and you're doing a solo show and it's very minimal. There's all this space and there's kind of nowhere to hide, in a good way. Every single person in that audience is affecting the energy of my show."
When The Posies broke up in the late 1990s, Stringfellow — also known for his work with R.E.M. and Big Star — formed the short-lived band Saltine, but he said the chemistry wasn't there.
"I couldn't really make it work in the same way and I kind of was out of options," he said. "I thought, 'Well, OK. I'll just do a solo thing, play by myself and see what happens.' It was only then that I discovered how powerful a solo performance can be."
The Posies reunited a few years later, and Stringfellow and Auer still play together.
But Stringfellow has been traveling around the country on his own since mid-September, and he said the tour's gone well so far. He'll play his first Wenatchee solo show Nov. 3 at RadarStation.
For this tour he's revisiting his album "Touched," released on Sept. 11, 2001. Though obviously not intended to mark such a tragic day, he said the record proved therapeutic for many people in the aftermath.
"It addresses topics like grief and loss," he said. "It also has hope in the mix. It's not just completely dark, which would have been too much for people. It's kind of got the right mix of acknowledging pain but also trying to find your way out. Even though I didn't write those songs about terrorism — because who would have known? —it really fit and it really struck a chord with people. People always talk to me about that record because it helped them get through those times."
Stringfellow said he's at the piano for about half of each show.
"Sometimes if we play in a venue that has a real piano with The Posies, I'll use it, but it kind of gets covered up with all the rest of the stuff," he said, "whereas me seated at the grand piano, suddenly it becomes more like concerto than concert. … It's hyper-emotional, but I can be very indulgent at the same time and nobody minds."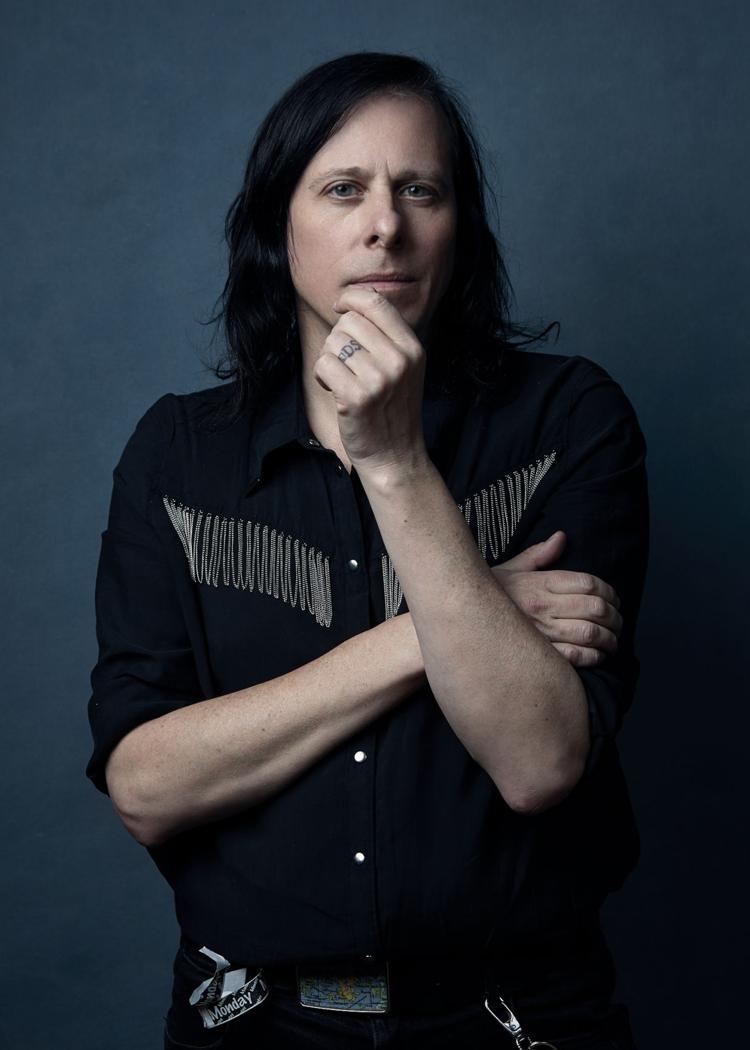 He sometimes plays Posies songs on his own, and he thinks the band's fame around the Northwest will be a draw to the Wenatchee show. Concertgoers can expect "a very pure evening of music," he said.
"There's a lot of humor in what I do and in the stories I tell, but I wouldn't call the show a party," he said. "I would call it more like we're coming to feel things and not shut ourselves down. I think the biggest surprise people will have is — if conditions are correct and we have the minimum distractions — how far we can transport ourselves in an emotional sense just with these very simple elements."