"Mary Poppins — The Broadway Musical" is set and ready to unleash its magic in Quincy this week.
Oh, yes, you can see Mary and Bert take to the skies, watch Michael and Jane Banks disappear through the fireplace and see the Banks' kitchen fall apart and amazingly be put back together before your eyes. This is the magic you will see on stage. There is, however, a greater magic that happens in community theater, and it is even more amazing to experience.
I am speaking of the transformation of relationships, skills, confidences and the abilities to push past your limits which has been evident in this production.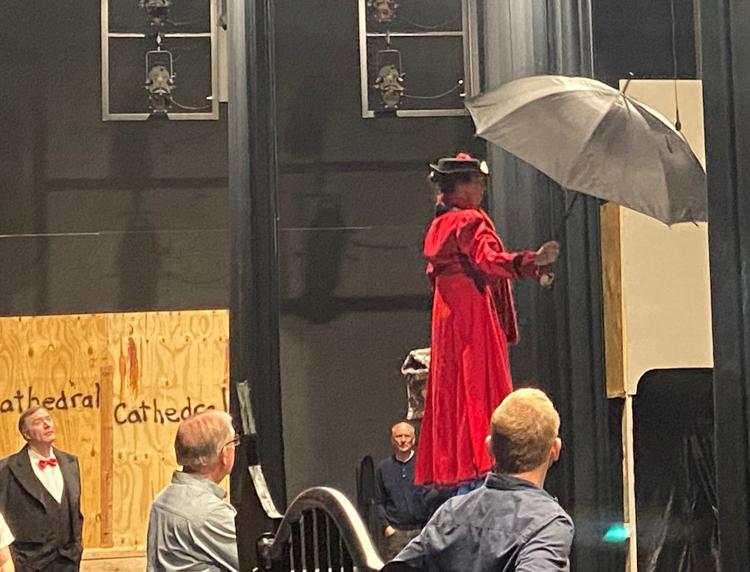 The cast of more than 40, not including an additional 35 of crew, orchestra and technicians, have been together since auditions in October. The cast has been busy learning lines, singing together, practicing movements and how to play off each other in each scene. The ages? There are children in elementary school, fathers, mothers and even grandpas and grandmas. Some nights are long, especially after working or being in school all day; they still show up and work hard.
Some may wonder, why all the bother? Why all the time expended just to put on a musical? The same could be said of all grand endeavors, be they from sports, journalism, nonprofits, businesses or other arts. Still the question bears repeating: Why? Why all this work to tell a story?
For this cast, I will tell you part of the "why" — at least from my perspective. One family, a father and his children, none of whom have major roles, are there night after night giving their all. I see them forging quality time together and making memories that can never be erased.
One little girl, pretty shy, is now making friends with others and becoming part of the cast.
A couple, who drive a fair distance to participate, help encourage the cast with their positive energy.
A young man on the crew, who volunteered because his girlfriend is in the cast, is now the main point person for the Flying By Foy special effects. (Flying By Foy is the Las Vegas-based company that has made possible the flying effects in theater for decades).
Then there are the children who light up the stage with their exuberance, the high school students who are juggling classes and all their other commitments, along with "carrying" the dance numbers, and the older generations who dispense wisdom, hugs and cookies.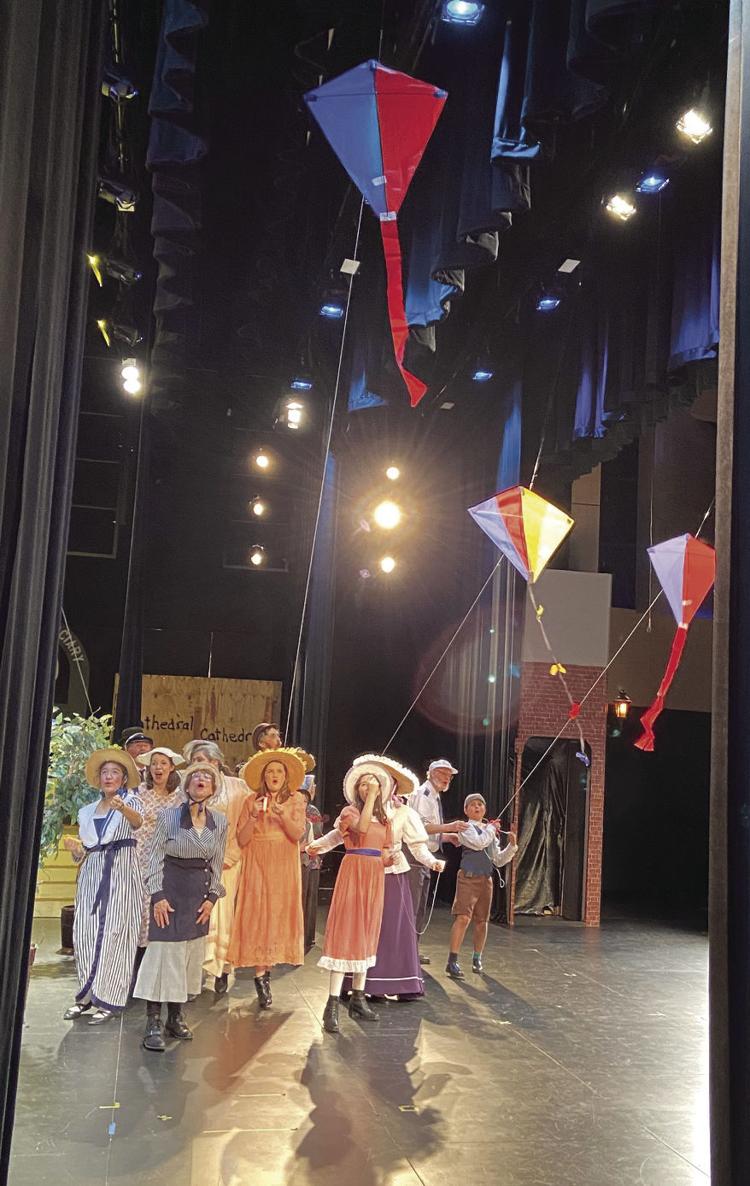 When you spend this much time together, you become a family, together with all its twists and turns. You learn to trust each other, you learn to care when someone is not there, and you learn to solve problems that arise. The story is played out in the daily rehearsals and work to tell it.
There is a true magic that forges lives toward the common purpose that is shared by all.
As you sit in the audience (and we hope you will), please remember the magic you see onstage is only possible because of the magic backstage. Just as in the story of Mary Poppins: one family was magically repaired; the Quincy Valley Allied Arts family was magically "made."
Harriet Weber is a cast member and volunteer for Quincy Valley Allied Arts. For information, go to quincy-valley-allied-arts.org. Weber can be reached at 398-1949.