The NCW Quilt & Fiber Arts Festival is 9 a.m. to 5 p.m. Friday and Saturday at the Town Toyota Center in Wenatchee. The $7 admission is good for both days and it might take that long to see the 494 quilts on display and check out the classes, demonstrations, merchant mall and artisan market.
The event is put on by the NCW Quilt Guild, a nonprofit organization of about 200 members dedicated to preserving and encouraging the art, craft, and creativity of quilt making. The guild meets at 6 p.m. the last Wednesday of each month (except December) at the Celebration Lutheran Church, 801 8th St. N.E., East Wenatchee.
The annual quilt show provides an opportunity to inspire artists of all kinds.
The festival lineup includes:
A special exhibit of 75 quilts from 2018's "Prince" Cherrywood Challenge. Artists were tasked with creating quilts inspired by the life and music of Prince using a limited color palette. The cohesive colors, size, theme and texture of Cherrywood make the exhibit one of a kind.
A silent auction, with proceeds to benefit the NCW Women's Resource Center, along with a raffle for the "Memories of Monet" quilt made by this year's quilt guest artist Debbie Hiatt of East Wenatchee.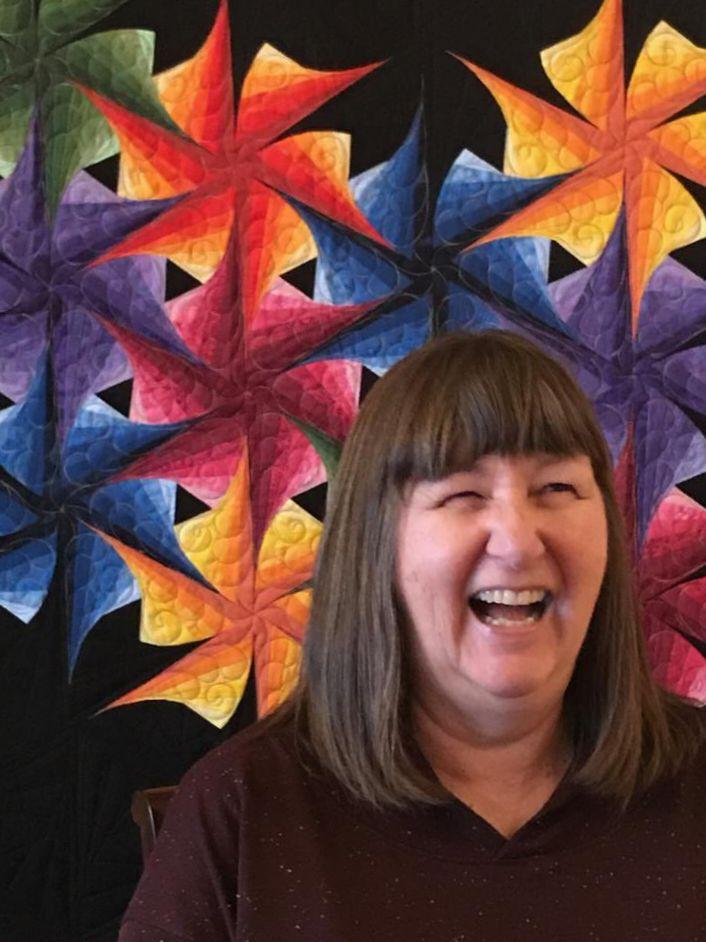 Hiatt got hooked on quilting in 2004 after years of sewing and needlework experience and experimentation. All it took was a quilting retreat with friends.
Living in Redmond at the time, she joined a diverse, experimental art quilt group that was a creative inspiration and learned from teachers like Colleen Wise, Kathy McNeil, Joen Wolfram and Laurie Shifrin. Her first foray into wool appliqué was a Sue Spargo class with 50-some leaves that was a transformative influence, encouraging her to think "out of the box." A Ricky Tims seminar in Pasco and an Experimental Hand Stitch class by Gail Harker in La Conner cemented the sentiment.
She loves half-square triangles and odd patterns. She rarely makes the same pattern twice, preferring to move on to something new and challenging. She avidly pursues new quilting techniques, like ice dying, silk screening and fabric painting. Her to-do list includes a New York Beauty quilt, working with silk in various stages — and using up some of her stash.