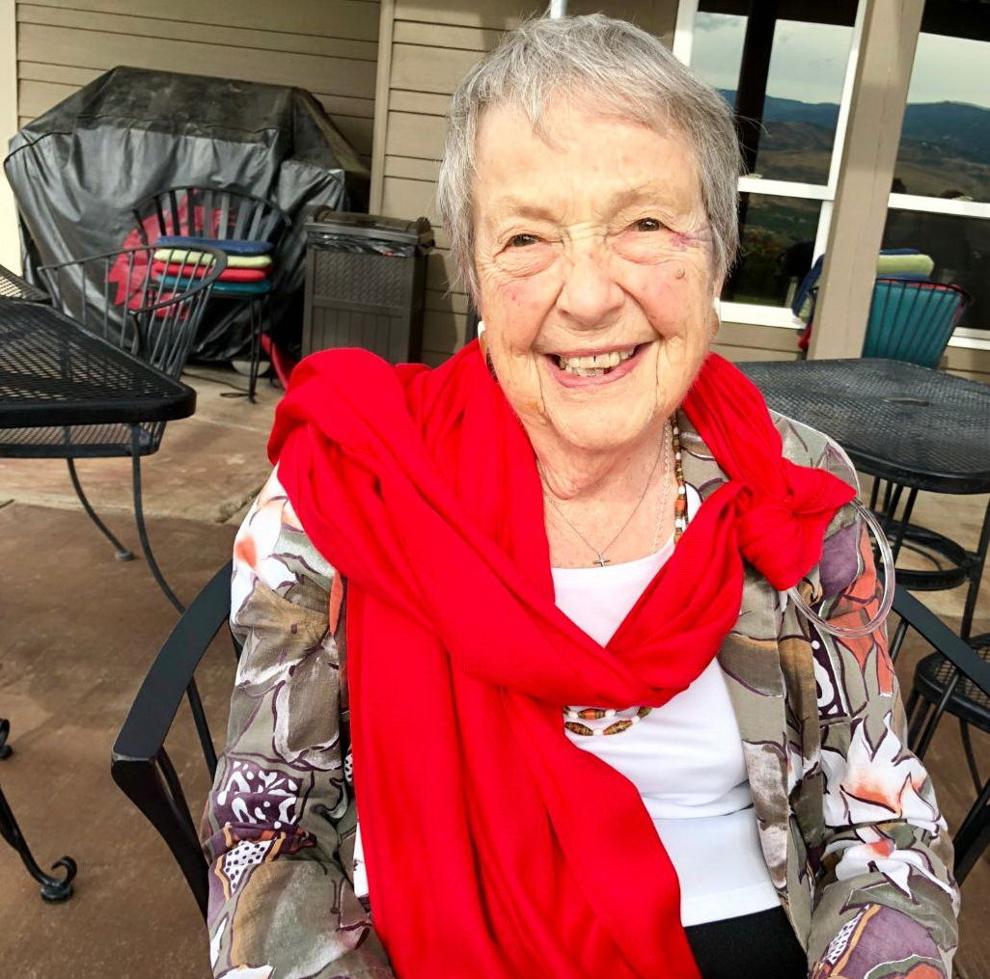 Not a day goes by that 95-years-young watercolorist Marilynn Weaver doesn't pick up a brush.
"It makes you feel good to put something onto paper," she said.
Though she drew as a child, Weaver's love for watercolor did not find its way into her heart until much later in life.
In her 40s, her husband Richard surprised her with a gift certificate to take a watercolor class with well-known artist Marilyn Bolles in Stevenson, on the Washington side of the Columbia River gorge. Little did Weaver know that this class would set in motion a life-long friendship and a transformative passion.
Bolles began her class by placing a photo of chickens underneath a projector. She then made the photo out of focus and asked her students to paint the blurry image. Weaver found this challenge exciting and left the class having found a joy for watercolor. Upon returning home, she showed her husband her painting and asked him to tell her what it looked like. After having stared at the painting for quite some time, her husband looked at her and answered, "A volcano?"
Though some would be discouraged by such a response, Weaver said she did not allow that to deter her. In recalling the story, she laughed and spoke of the silliness in allowing the opinions of others to hinder your creative process. "Creating something, doing something — it just feels good. There's no right or wrong," she said. "(The painting can be) either a chicken or a volcano, it doesn't matter. Just do it."
After that class, Weaver continued to create watercolors. In 2002, she began annually assembling her watercolors into a calendar and selling them, and she has been doing that for 18 years now. She is working on her 2021 calendar that will feature 12 of her new watercolors. She plans to start selling these calendars in the fall.
Her calendars all share a theme of rustic life, presenting images of owls, barns, birds and — you guessed it — chickens. Weaver's vision for her watercolors comes often from daughter Teri St. Jean's photography of rural areas. Her biggest inspiration, however, is her fellow watercolorist and now close friend Bolles.
Weaver, who lives in the Bonaventure senior community in East Wenatchee, sets aside 2 to 4 p.m. daily to paint. She finds value in scheduling time for the things that matter most: "Being persistent is a part of painting, being intentional," she said. Most of her paintings can take a few weeks to as long as a month to create.
Weaver noted that though the Wenatchee Valley may not be overflowing with artists, what the region does have is a great appreciation for art, "and I haven't found that in a lot of places."