The other-worldly crossover possibilities that bubble to the surface in October are reflected in the offerings for this month's Wenatchee ArtWalk as artists delve into new territory, testing the bounds of earthly existence.
Whether it's using simple lines and geometric shapes to portray different planes of reality or using color and texture to mimic the natural landscape, the self-guided tour of Wenatchee's arts scene provides an opportunity to explore and reflect. The free event is Friday in downtown Wenatchee.
Interested in lightening it up a bit? Never fear. Enjoy artisan chocolates, bubbles, hard cider and just see if you can catch up to some artsy pumpkins.
Robert Graves Gallery
Wenatchee Valley College Sexton Hall, Ninth Street entrance
Gallery hours: 9 a.m. to 1 p.m. Monday-Thursday
First Friday reception: 5-7 p.m.
'Conflicting Realities'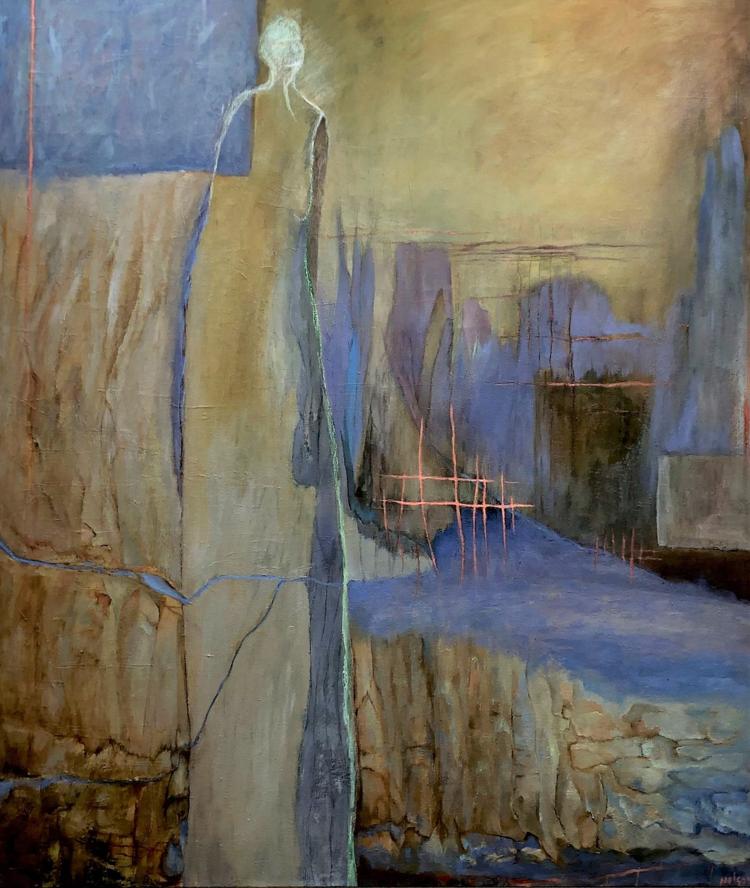 Paintings and ceramic sculptures by Yakima artist Carolyn Nelson are featured through Oct. 24. Nelson's expressionist artwork is influenced by the sage steppe and basalt towers in the landscape surrounding her home. She mixes architectural and organic images with human figures in both her painting and clay, exploring the human condition and the relationship to the natural world.
MAC Gallery
WVC Music and Art Center 1300 Fifth St.
Gallery hours: 9 a.m. to 5 p.m. Monday through Friday
First Friday reception: 5-7 p.m.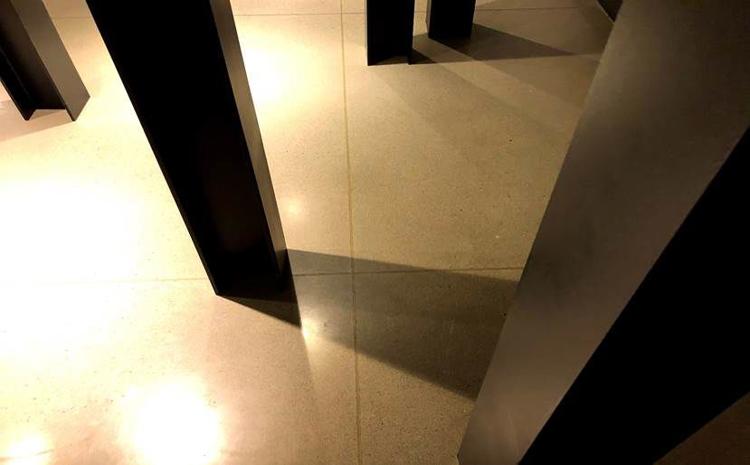 'ReStructured'
This collaborative project features the work of WVC Art Department colleagues Scott Bailey, Natalie Dotzauer and Yev Rybakov. In an installation distinct from any of their individual artistic practices, the trio endeavored to use the simplest gesture possible to create an engaging new environment in the familiar space. The work will be on display through Oct. 25.
Two Rivers Gallery
Gallery hours: 11 a.m. to 4 p.m. Wednesday-Saturday and 1 to 4 p.m. Sunday
First Friday reception: 5-8 p.m., with piano music by Jeannie McPerson.
Watercolor sketching by John Lane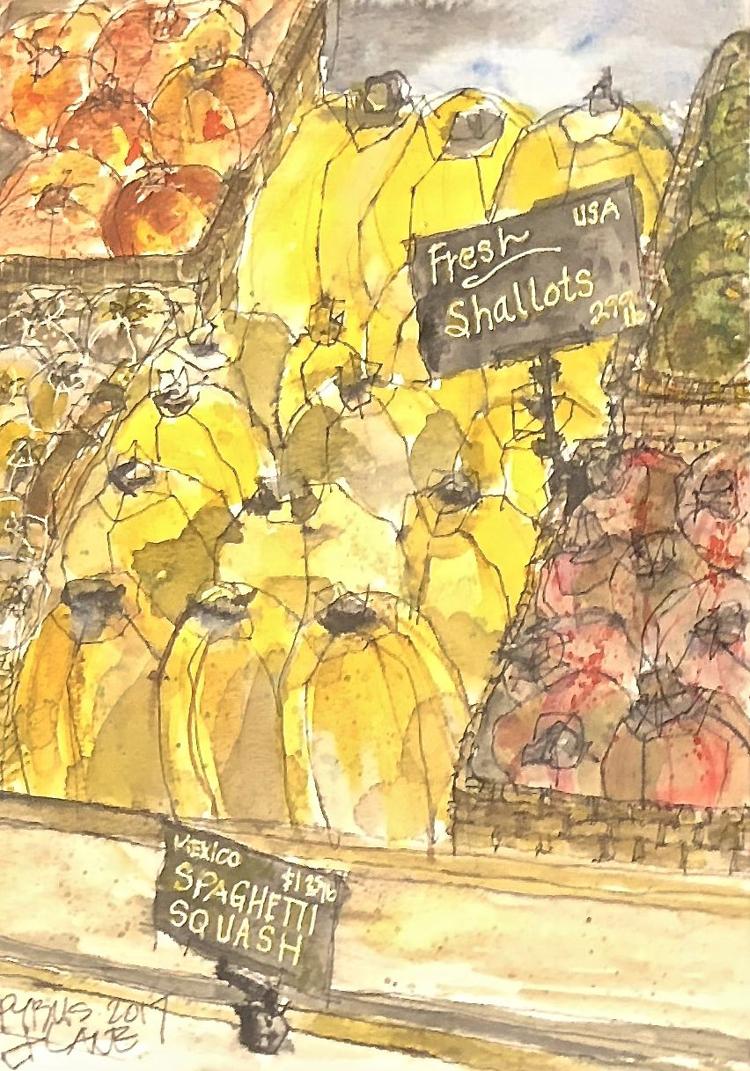 Lane is new to watercolor but spent 35 years as a Seattle architect. He started with pencil sketches and then developed a style combining the sketching he did as an architect with application of color. He experimented as he went, adding ink and watercolor, eventually applying the ink to both a watercolor wash and as linework to dry paint. The product, he said, is best described as "watercolor sketching."
509 Bierwerks
Gallery hours: 3 to 8 p.m. Monday-Thursday; noon to 9 p.m. Friday-Sunday
First Friday reception: 6-9 p.m.
Shelby Campbell designs and Andy Jaynes photographs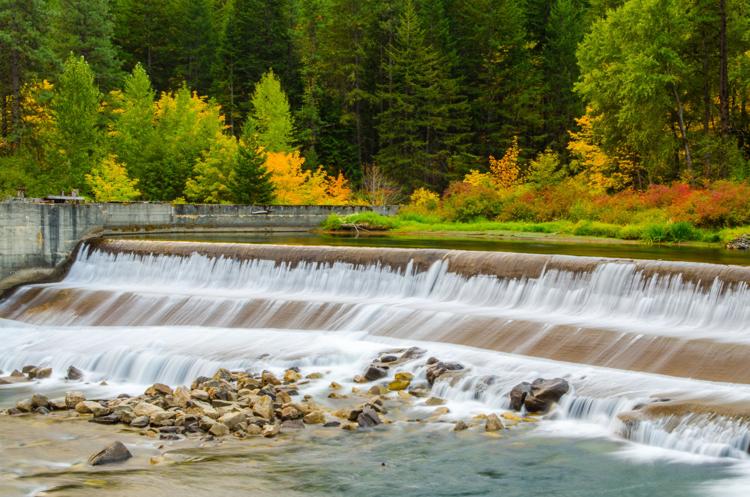 509 Bierwerks features local artists and makers who will have their work for sale during First Friday. Featured in October is the work of Shelby Campbell with Heirloom Apparel & Design, the photography of Andy Jaynes and the handcrafted skin care of Noe' Fresh.
Designer Floors
Gallery hours: 9 a.m. to 5 p.m. Monday through Friday; 10 a.m. to 3 p.m. Saturday
First Friday reception: 9 a.m. to 8 p.m.
Lindsay Breidenthal's nod to Art Deco
Breidenthal is exploring geometric pattern and color in this new group of paintings. Using oil, acrylic and gold leaf, her works give a nod to the Art Deco movement of the 1920s and '30s.
Hilton Garden Inn
First Friday reception: 5-8 p.m.; appetizer and drink specials available 5-7 p.m.
Willow Merritt's Yeti Chocolates
The Hilton Garden Inn Wenatchee is featuring chocolatier Willow Merritt for October's First Friday. Yeti Chocolates is a Rock Island-based, small-batch artisan chocolate company, where chocolates are made using high-quality ingredients, locally sourced whenever possible to create tantalizing flavors.
Collapse Contemporary Art Gallery
Gallery hours: 4-7 p.m. Friday; noon to 5 p.m. Saturday
First Friday reception: 4-10 p.m.
Copyright Bandits: An International Collage Group Show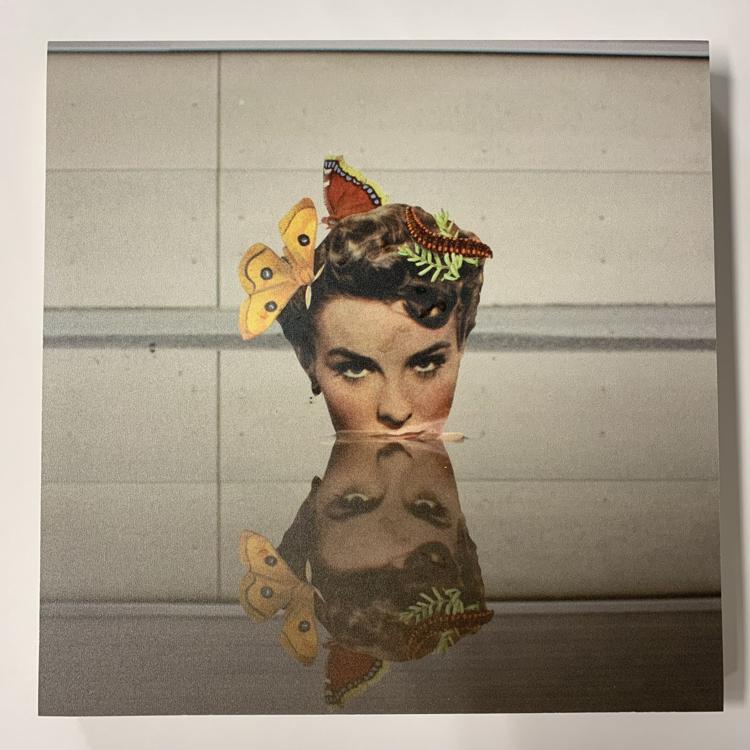 Featuring collage artists from Peru, Scotland, Mexico, France, Spain, Norway, Australia, Germany and all across the USA, the exhibit runs through Oct. 27. This exhibit displays techniques in the current collage landscape used by some of the medium's top artists, dabbing in paper, textiles, encaustic and other mixed media.
Pans Grotto
3 N. Wenatchee Ave., Suite 2
'Divination Communing with the Other Side'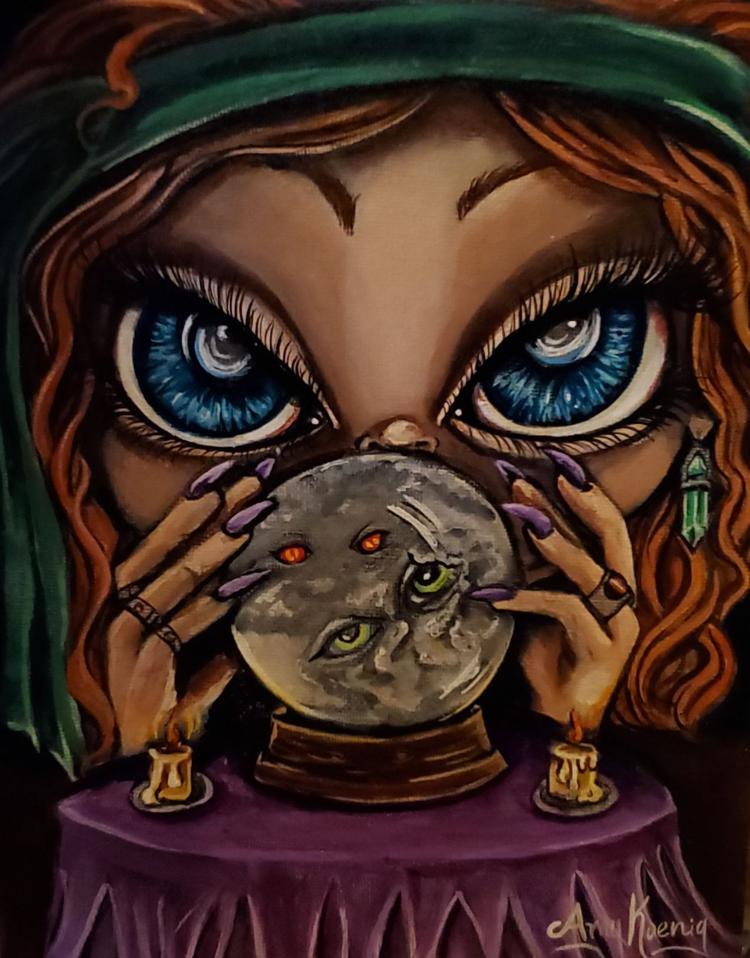 Join Pans Grotto for a group art show inspired by the spirits themselves. Who wouldn't want to talk to a loved one who has passed or get advice from the other side? Artists showing what that looks like to them for the entire month of October.
Tumbleweed Shop & Studio
105 Palouse St., 423-4722
Gallery hours: 10 a.m. to 6 p.m. Monday through Friday; 10 a.m. to 5 p.m. Saturday
First Friday reception: 5-8 p.m.
The Bubblery
This artisan soap and skin care shop in Leavenworth is owned by Shawna Villalvazo. She has been formulating soap, herbal blends and oils for more than 20 years and has established her business on the idea that if something is good for you on the inside, it's also good for you on the outside. Everything in her shop is handcrafted by her and her staff, made with the best all-natural ingredients.
Wenatchee Valley Museum & Cultural Center
Gallery hours: 10 a.m. to 4 p.m. Tuesday through Saturday
First Friday reception: 10 a.m. to 8 p.m., free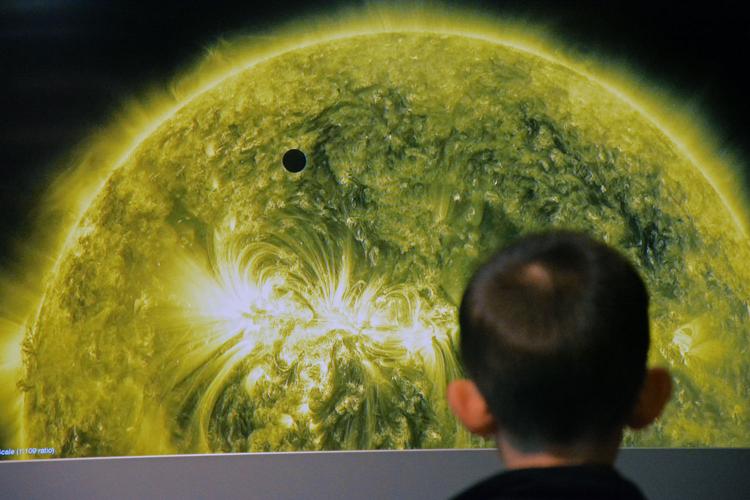 My Sky
My Sky invites children and adults to explore the sun, the moon and the stars together. Families are encouraged to "look up," not only when they visit the exhibit, but also in their everyday lives. And My Sky gives families a chance to practice science skills such as observing, communicating, noticing patterns, predicting, imagining and more.
Mela
Gallery hours: 6 a.m. to 6 p.m. Monday through Friday; 8 a.m. to 4 p.m. Saturday and Sunday
First Friday reception: 5-8 p.m.

Ginger Reddington
Mela is happy to host work by Twisp artist Ginger Reddington. "I am so honored to have my work back in Cafe Mela for the month of October," she said. "I have new pieces for your viewing pleasure — all inspired by this beautiful state in which we live."
Ye Olde Bookshoppe
Gallery hours: 11 a.m. to 7 p.m. Monday; 10 a.m. to 7 p.m. Tuesday-Thursday; 10 a.m. to 8 p.m. Friday and Saturday
First Friday reception: 5-8 p.m.
Mystic North Jewelry
Mystic North Jewelry creates beautiful pieces with little touches of nature such as locally hounded crystals and dried wildflowers. She also does custom orders for Memento Mori Jewelry to preserve your special memories.
Lemolo Cafe & Deli
Gallery hours: 11 a.m. to 4 p.m. Sunday and Monday; 11 a.m. to 6 p.m. Tuesday through Saturday
First Friday: open until 6 p.m.
Marti Lyttle
Marti Lyttle has long been attracted to capturing a place, a plant or a person in its natural state. She describes her acrylic and mixed media work as "studies of my appreciation for the world around me and an attempt to visually document the abundance and beauty of life."
Mission St. Commons
Gallery hours: 8 a.m. to 6 p.m. Monday through Friday
Butte Brand apparel
Mission St. Commons hosts apparel company Butte Brand, offering hats, beanies and T-shirts. The company brings adventure, culture, community and a philanthropic approach to the outdoors, giving 10% of its sales to land- and water-based nonprofits.
Wenatchee Valley Chamber of Commerce
First Friday reception: 5-8 p.m.
Mike Bills music and Phillippi Cider Co.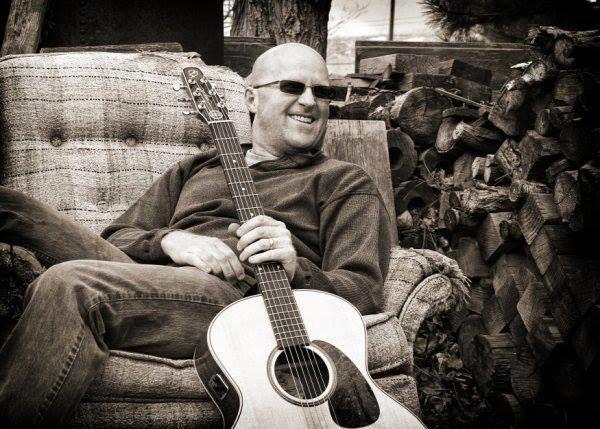 Enjoy the music of Mike Bills and hard cider from Phillippi Cider Company during the First Friday reception. The $10 tasting fee is waived with a bottle purchase.
RadarStation
First Friday reception: 4-9 p.m., free
Radar Cabinet of Curiosities
The traveling sideshow marvel includes small oddities, tiny paintings, creepy sculptures and other things unmentionable. Exhibit is for the 21-and-over crowd.
Pybus Public Market Events Center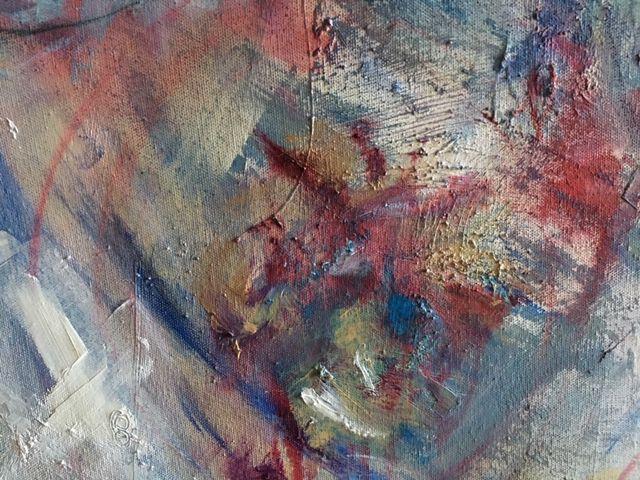 Paintings by Niki Stewart
Niki Stewart's paintings are strongly influenced by her trips to India, featuring her interpretation of India's oldest, devotional art form, sacred rangoli. Her paintings are on view in both the Pybus Event Center and board room. The exhibition runs through the middle of November.
Wells House
WVC Campus 1300 Fifth St., 888-6240
First Friday reception: 5-7 p.m.
Wells House Players
Find out about the "Wells House Players" who presented plays on the patio from 1994-2007. Read original playbills, and view photos and amazing costumes along with set decorations and props.
Julie Aynn Photography
Gallery hours: By appointment only
First Friday reception: 5-8 p.m.
Wenatchi Sweets and Barn Cat Creations
Wenatchi Sweets specializes in specialty made sweets for all occasions including decorative sugar cookies, delicious cupcakes, pies, cakes and more. Barn Cat Creations produces artisan soap and body products made in small batches by hand to ensure quality, design and unique styling.
Traditions Home and Holiday Decor
Matthew Kimmel's pottery
Matthew Kimmel, an Eastmont High School art instructor, shows off his skills with a series of pottery pieces that emphasize color and form through an exposed clay body and a focus on simplicity of design.
Link Transit Art Tour
Art on the Move: 'Still Life with a Pumpkin'
Link Transit's Art on the Move project for October, titled "Still Life with a Pumpkin," appears on T-shirts worn by artists traveling on buses and visiting First Friday ArtsWalk venues from 5 to 8 p.m. Catch one in a social media post tagging Link Transit and be entered to win a fun prize. Free Link Transit service begins at 4 p.m. on all First Fridays on routes 1, 5, 7, 8E, 8W, 11 and 12. For information about becoming an Art on the Move Artist or how to participate in the social media challenge, contact Selina Danko at 664-7624 or email sdanko@linktransit.com.