Omak Theater hosts 'Farmer of the Year' filmmakers for premiere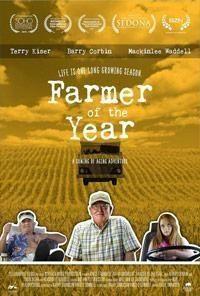 The Omak Theater is hosting the Eastern Washington film premiere of "Farmer of the Year" complete with an opportunity to meet the filmmakers Vince O'Connell and Kathy Swanson, part-time eastern Washington residents. The husband and wife team will introduce the film and be on hand for a Q&A after both shows.
The first show is at 7 p.m. Saturday and the second at 2 p.m. Sunday.
The film stars Emmy-nominated Barry Corbin (Northern Exposure, No Country for Old Men, Urban Cowboy, War Games), Mackinlee Waddell (Good Christian Belles), and Terry Kiser (Weekend at Bernie's).