Wenatchee quilters Jill Therriault and Thea Gyde share a passion for quilting that has led to a joint venture.
The two are partners in Herons in Heels, one of the vendors at the NCW Quilt & Fiber Arts Festival Friday and Saturday at the Town Toyota Center.
The company is a melding of Gyde's new Blue Heron Quilting and Therriault's Stitching in Heels.
"We both design patterns for quilters. We team teach quilting. We do trade shows. We sell online. We love working together and spur each other on to new heights," Therriault said. "It is amazing to be able to do the craft we love, share it with others and get paid to do it."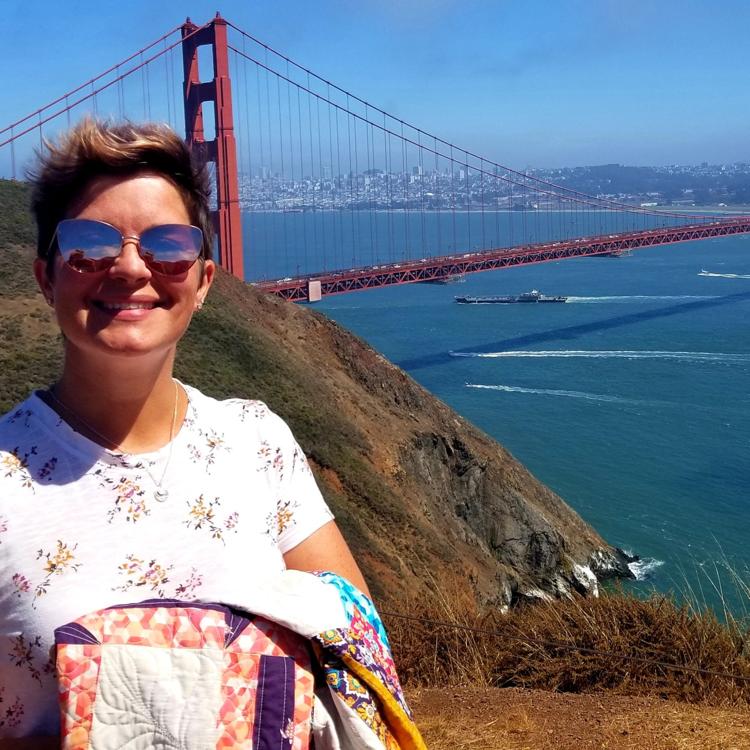 Gyde, 43, who moved to Wenatchee last year, took up the fiber art as a creative outlet when she was a grad student, studying for her master's degree in science education.
In between teaching in a science classroom, she started drafting quilt patterns and teaching quilting classes. After moving to Wenatchee, she found herself considering career alternatives with schedules more compatible with caring for two daughters in high school and a son in middle school.
Therriault, 65, has been quilting for 40 years, the last 30 of those in Wenatchee. She said she enjoyed it because it gave her permission to be a perfectionist.
"I thought that was the cat's meow," she said. "I was in heaven."
The two quilters met in November through the NCW Quilt Guild, striking up a conversation about longarm quilting machines and social media marketing. Ultimately, both saw an opportunity to expand their horizons.
"Her path was similar to what mine was," Therriault said. "People think of quilting as a craft or a hobby, but I've made a decent side living doing this for 20 years. It's been an amazing career that allows me to still do what I love every day. I never, ever get bored."
Like Gyde, Therriault soon started creating patterns and teaching classes. Her latest project is recreating the patterns of 12 heirloom quilts handed down by four generations of Jim Tharpe's family, dating back to pre-Civil War times. The oldest quilts, from the 1850s, were made by Tharpe's great grandmother, who was a slave in Tennessee. Tharpe, who lives in Seattle, was trying to figure out how to share the historical significance of the quilts he inherited when he met Therriault through a mutual friend. She recommended he take the quilts on tour and sell quilt patterns and reproductions of the originals.
From that meeting came a quilt pattern line called Beyond the Code, along with replicas of Tharpe's Hartsfield Family Collection and modern versions using the same patterns. She has three of the patterns completed now and expects to spend the next few years working on the remaining nine quilts in the collection.
"As I was drafting, designing and producing these patterns for sale in the online marketplace, I soon realized that I was in a whole new technology world," she said.
Two decades ago, she was one of the first quilters in the Wenatchee Valley to invest in a longarm quilting machine, then a new and faster alternative to hand-quilting. She has operated Stitching in Heels since then.
"I've never had to advertise," she said. "There are about 20 of us now, but there's still enough business to go around." She has projects lined up 30 to 60 days out at any given time.
Designing and selling patterns required a different tack.
"With this new endeavor, if I don't market on the internet, it will fall flat," she said.
Instagram and etsy present new challenges. Social media has largely replaced the in-person quilting community.
"In my day, if we had a quilting question, we would go to the quilt store to get help. Now they go online, to YouTube videos," Therriault said.
Therriault's experience with longarm quilting, combined with Gyde's tech abilities, are a good fit.
"We have a great ebb and flow," Gyde said. "Where I have weaknesses, Jill is strong. And there are places where I can contribute. It's like a nice square dance."
At the heart, though, is their passion for quilting.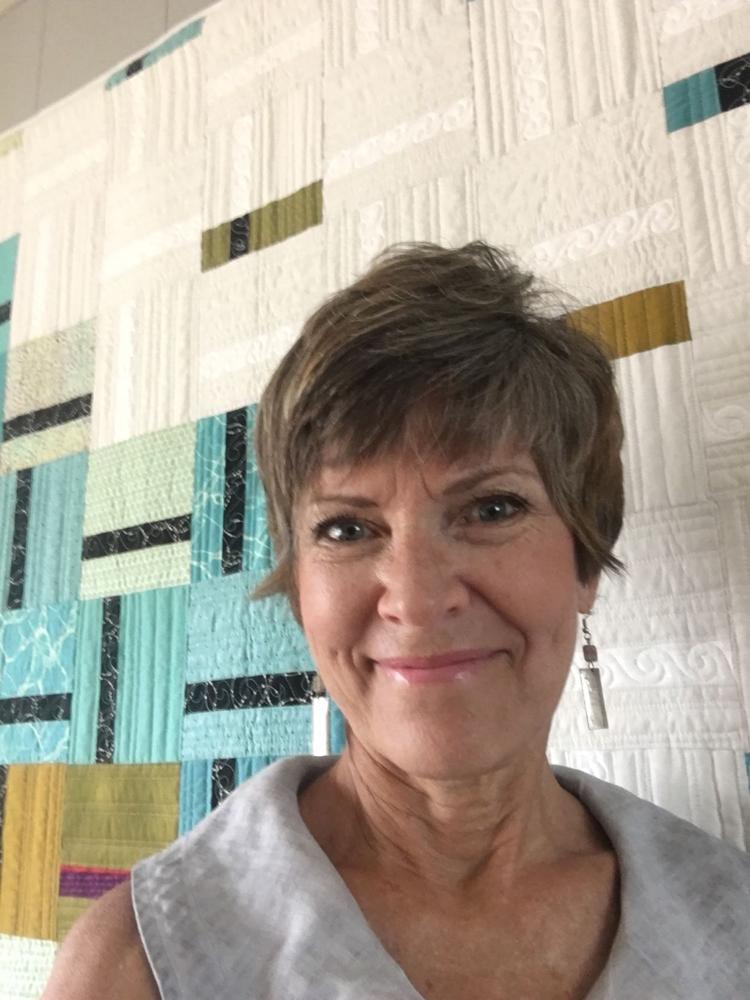 Therriault has lost count of how many quilts she has made since she was introduced to the art in 1976. Some have taken 10 years to finish. Others, usually comfort quilts, come together faster.
"My husband always says you don't want a quilt from me because that means you have cancer or you're dying," she said.
"I do tend to make comfort quilts for people who are suffering. It's not like any other gift," she said. "Periodically I make a quilt just because I like it. And all the kids and grandkids have them."
Gyde, who has made somewhere between 50 and 100 quilts, said making comfort quilts also gives quilters a focus.
"When a friend's 5-year-old was diagnosed with cancer, I looked at my own kids. Then I pulled out my stash and made an I Spy quilt," she said. "I sewed it with the idea of of nurses playing I Spy with him during his chemo treatments."
She completed it in two days.
"When an I Spy quilt for a little boy comes up, everything else gets pushed to the side," she said.
She enjoys the process of putting meaning into quilts.
"I'm not just choosing pretty fabric. I'm choosing to create something that is related to something I've been thinking about or learning about," she said.
That includes other people.
"When you're making a quilt for someone else, you're thinking about what would that person like. If you're going to put that many hours into a gift for someone, you really do need to consider what they want, so you spend hours thinking of that person. Saying it's 'sewn with love' sounds cliche until you actually do it. You spend all that time cutting, piecing and putting things together, laying it out, making sure it's right. There are so many choices and decisions that go into presenting someone with a gift."
And those gifts are appreciated.
"We don't give quilts to someone who calls them blankets," Therriault said.