It's double feature night in the Wenatchee River Institute's Red Barn, from 7 to 8:30 p.m. Nov. 20.
The evening kicks off with the film "Guilt Trip," a climate-change film with a skiing problem. Stunning photography, glacial science and backcountry, high-elevation skiing — all in one film!
The Salomon Freeski TV crew and professional skiers Chris Rubens, Kalen Thorien, Simon Thomson and Pierre Muller traveled to Greenland with Professor Alun Hubbard in hopes of learning about climate change firsthand. Hubbard, a renowned glaciologist, joined the crew to collect data on the Greenland ice sheet.
The group of skiers soon learned that the only thing greater than their desire to claim a first ski descent on Greenland's second-highest peak, was the size of their carbon footprint traveling there and they became loaded with guilt.
Alun collected ice core samples from Greenland's ice sheet to help determine if the ice is melting at high elevations — something it should not be doing. Here's a link to the film trailer: vimeo.com/187719461.
The second film, recently premiering at the Banff Film Festival, is about one man's adventures in electric car travel.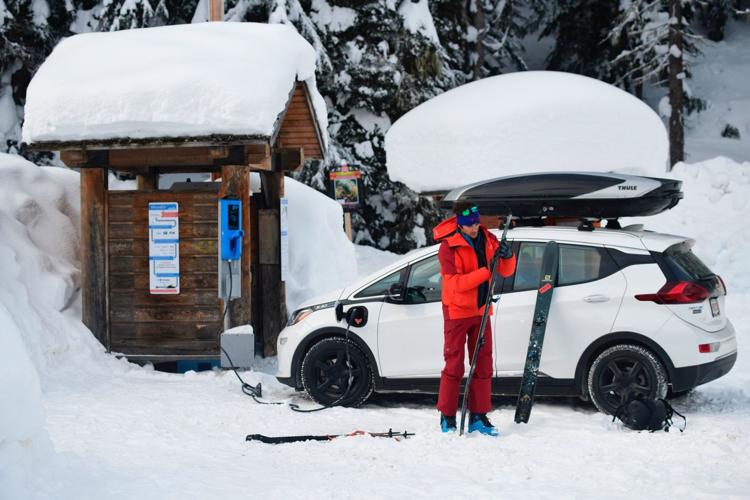 "Electric Greg" features Greg Hill, a mountain endurance athlete who decides to climb 100 peaks without burning any fossil fuels.
Red Barn doors, 347 Division St. in Leavenworth, open at 6:30 p.m. for community social and no-host refreshments. The event is free. Donations are welcome.
For information, call Rebecca Ryan at 548-0181.
Tricia Cook is the administration and communications manager for the Wenatchee River Institute.