Once-authoritative tomes now relegated to holding up unstable coffee tables or simply gathering dust in a far corner are getting new life at the hand of Oakland artist Adele Crawford.
Crawford transforms printed pages into sculptures, wall hangings and other pieces which can be seen as part of her "Revised Editions" exhibit that opens Monday at Wenatchee Valley College's MAC Gallery. The exhibit will continue through Feb. 7.
In addition to wall pieces she created for the show, she made and shipped more than 1,000 flower forms that are being combined to create a larger installation at the gallery. The flowers started as the pages of four reference books — two 100-plus year-old dictionaries and two world atlases.
"Each of these books has been taken apart and reconsidered as an offering of sorts — to the book, to the discarded, to the wealth of information contained within," said Scott Bailey, director of WVC's art department. "Her decisions about which texts to use and what to do with them are very intentional. The medium and the message intertwine, and it wouldn't be nearly as powerful if she was just to make the works out of traditional art materials. To me, putting the books in these sculptural forms gives them a new life, making viewers see them in a unique light, beyond their quiet existences on a shelf somewhere."
Crawford was intrigued with reference books growing up.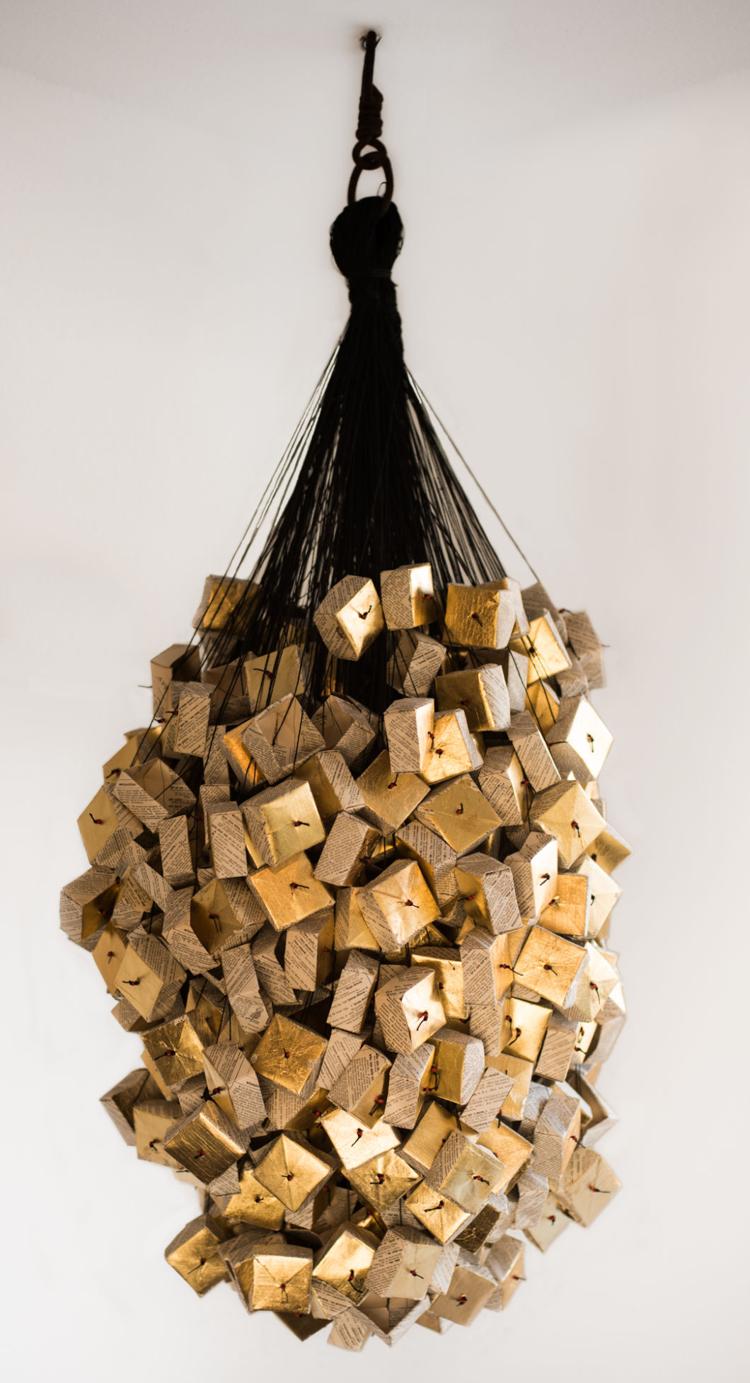 "I spent my youth with them," she said. "They hold so much knowledge and I valued the process of looking something up in a book and then discovering something else as it was right there on the page. Similar to the internet, how we can go down a rabbit hole, yet more tactile and unique."
Her love of books, she said, is behind the art, though the process of transforming them requires first tearing them apart.
"I do not have guilt in using these tomes," she said. "I most often find these books at estates sales for next to nothing and in one case was given a giant dictionary just to get it off their hands. I feel that they would end up discarded or sitting gathering dust somewhere."
Her work allows them to be viewed in a different way.
"The atlases are often no longer correct, new countries have formed, borders have changed. They were useful in their first decades and now put to new use," she said.
Exposure to books drew her to study with Eleanor Ramsey, a design bookbinder, Hedi Kyle, an artist book influencer, and Keith Smith, book artist/author. She attended graduate school at California College of the Arts after running a successful business as a decorative painted finisher. She has been awarded residencies at the deYoung Museum in San Francisco and at the Morris Graves Foundation in Loleta, California.
Her work has been shown throughout the country, and a number of her artist books are held in special collection libraries.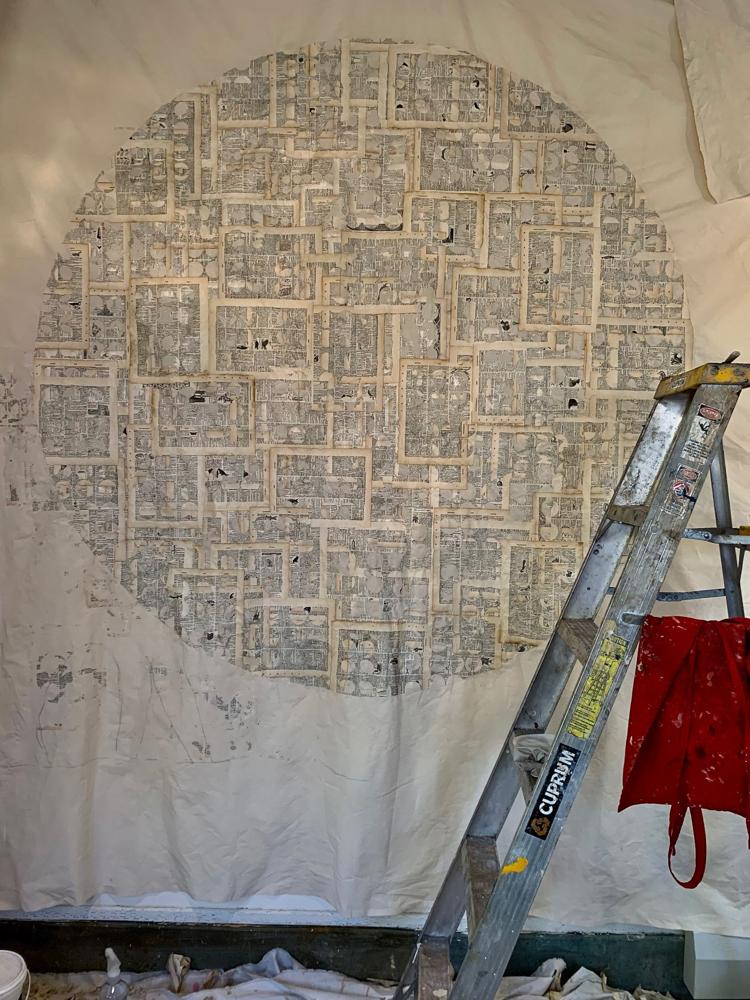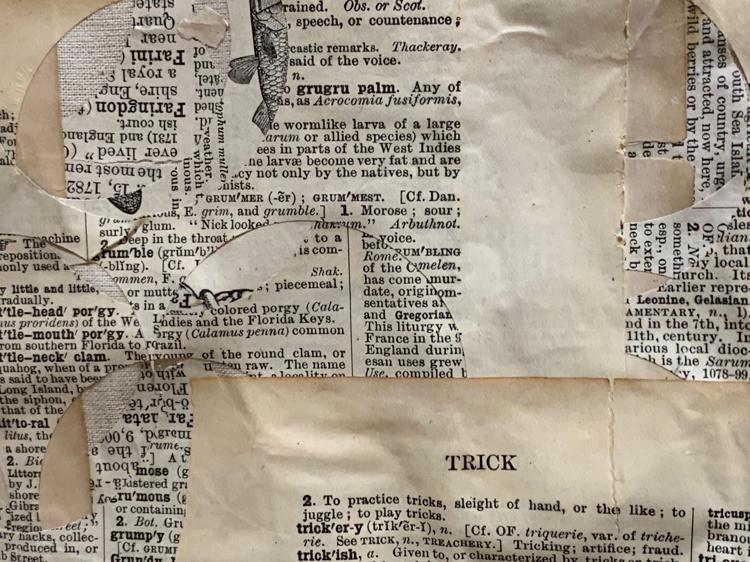 Crawford's Wenatchee show stems from a connection to WVC art instructor Natalie Dotzauer. The two became friends when they were getting their master's of fine arts degrees at California College of the Arts in San Francisco, and have kept in touch ever since.
"Natalie has always had great respect for her work, so we had been looking for an opportunity to bring her work to the MAC Gallery," Bailey said.
Monday's exhibit opening just misses January's First Friday ArtWalk, but Crawford will return for February's First Friday event for a closing reception. She also will give a gallery talk that day that will be open to WVC students and the public.