Galina Bosaya is developing a following in the Wenatchee Valley on a whirlwind musical tour.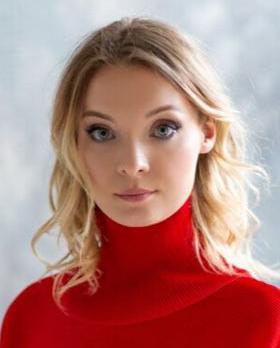 The Russian electro pop music singer has been here a couple times before at the invitation of East Wenatchee Americana musician Troy Lindsey.
They met in Moscow about seven years ago. He was on vacation there and went in search of a guitar store.
"I've always wanted to buy a guitar in Moscow," he said.
Bosaya and her band had just finished playing a show and were walking down the street carrying their guitars.
They struck up a conversation that led to not only to performing together, but to recording and co-writing some songs that led to the album "Cold Emotion." They performed the title song at the Numerica Performing Arts Center in 2015, part of the Local Enterprising Artists' Project that aimed at helping promote local artists and foster artistic collaboration.
Lindsey, whose day job is as a Sikorsky skycrane pilot — the helicopters used for firefighting, logging and construction — focuses on music much of the rest of the time. He owned a bar in Cashmere for five years that also served as a music venue and has remained active in stirring the local music scene, helping pull together several benefit concerts in addition to performing and recording with his own band.
The two started talking last year about Bosaya and her band making another visit, this one that included a performance tour. The plan was to come last fall, but it took eight months to secure travel visas.
Lindsey said he had wanted to find a booking agent, but the timing was problematic.
"We had a month's window to pull it off," he said, from getting the visas to arriving June 9. "I ended up building the tour myself."
They had considered Seattle, Portland and Spokane, but with the short timeline decided to tap into the local music scene.
"We weren't looking for huge monetary gain. It's more about building a fan base," he said. "The people are more real here and they genuinely care more. One fan here is better than 20 in Seattle. We decided if five people show up, cool. If 50 people, even better."
The other challenge is it's hard to describe what Bosaya can do, he said.
"My style is Americana," he said. "Her style is more modern. Electro pop. There are so many genres these days. She does mainly vocals. She is musically trained, has a degree in music. She writes and sings."
His work schedule gives him two weeks off at a stretch, so he spent it knocking on doors to set up some shows, including The Vogue in Chelan, Pybus Market in Wenatchee, Milepost 111 in Cashmere and Der Hinterhof, Bushel and Bee and the Bavarian Bistro.
"Everyone who hears her wants to know when the next show is. The support is overwhelming," he said.
Bosaya has been asked to return this Friday to the Bushel and Bee and booked a private party for Saturday.
Next Friday, Basaya will return to The Vogue on Friday and the Bavarian Bistro on Saturday.