Laura Truitt's landscapes in oil, charcoal, paper and canvas depict the imbalance created by society's over-consumption — and then some.
"Much of my work has to do with perspective," she said. "Linear perspective, surely, but also our emotional and collective perspective of landscape and personal space. The underlying conflict in my work is generated by climate change, land abuse and over consumption of all kinds, my own included."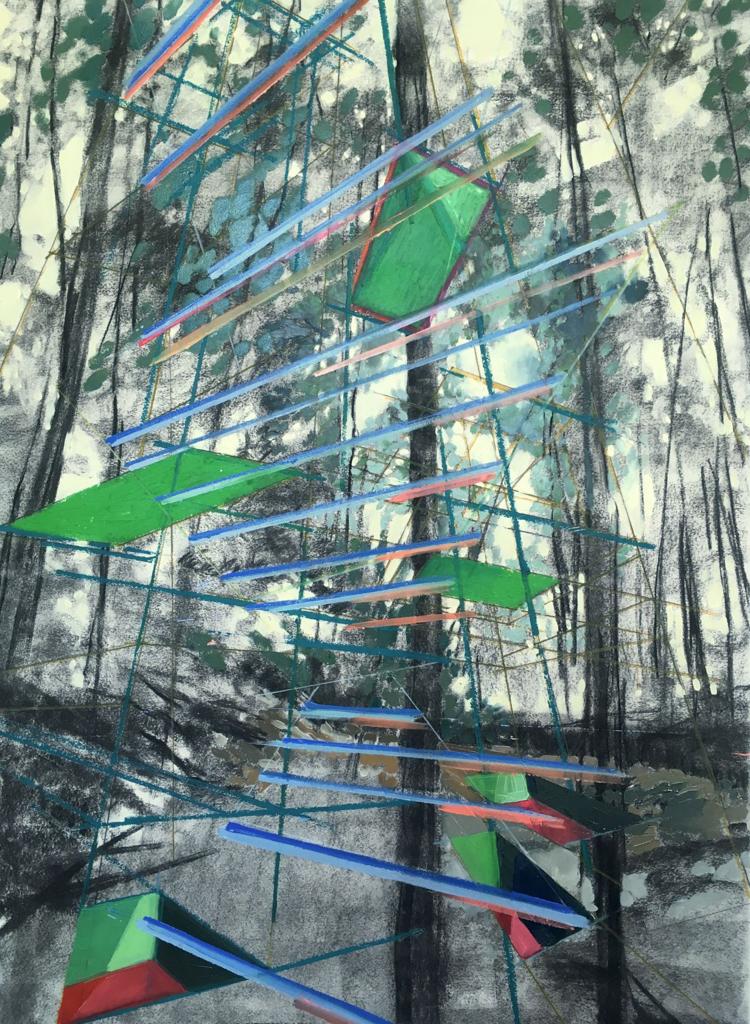 An assistant professor of painting and drawing at Gonzaga University, Truitt is the featured artist next month at Wenatchee Valley College's MAC Gallery. The opening reception is 5 to 7 pm. Nov. 1, part of the First Friday ArtWalk events.
Her exhibit, "Shifting Horizons," which includes a 58x68-inch piece of the same name, will run through Dec. 11.
Truitt sees her role as an artist to be reactive, to describe society's helplessness, contradictions and follies.
"Perhaps by visually distorting these perspectives, different meanings can come through them, and my paintings can nudge some of our most harmful dichotomies towards middle ground, nuance and balance," she said.
WVC Art Department Director Scott Bailey invited Truitt to the gallery after getting an introduction about 18 months ago.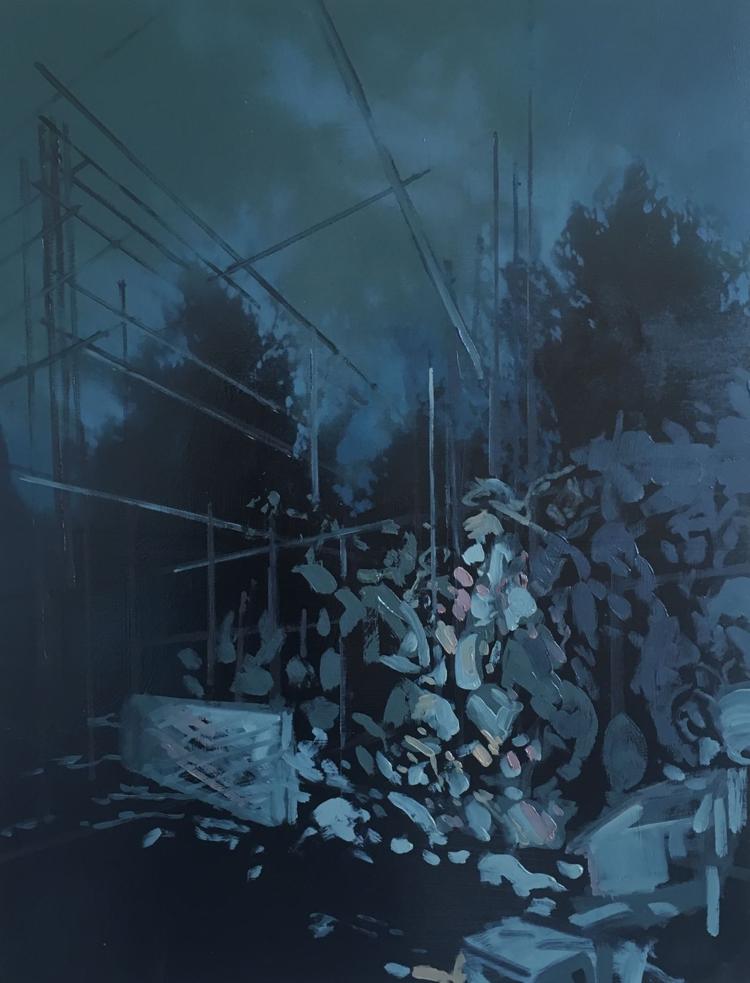 "I was very impressed by her work," he said. "She displays a suite of complex landscapes filled with ghosts of deconstructed architectural spaces. The beautifully painted surfaces of the pieces belie underlying conflicts generated by the artist's concern for climate change, land abuse and over-consumption."
MAC Gallery's mission is to highlight thought-provoking, excellent examples of contemporary artwork by faculty, highly advanced students or alumni and invited professional artists from outside of the area, Bailey said.
"We were happy to be able to invite Laura as a strong regional painter, in order to expose students and visitors to her excellent work," he said.
Bailey and Truitt, it turns out, have some common background. Both earned their Master of Fine Arts degrees in painting from Colorado State University. They weren't there at the same time, but shared some of the same professors.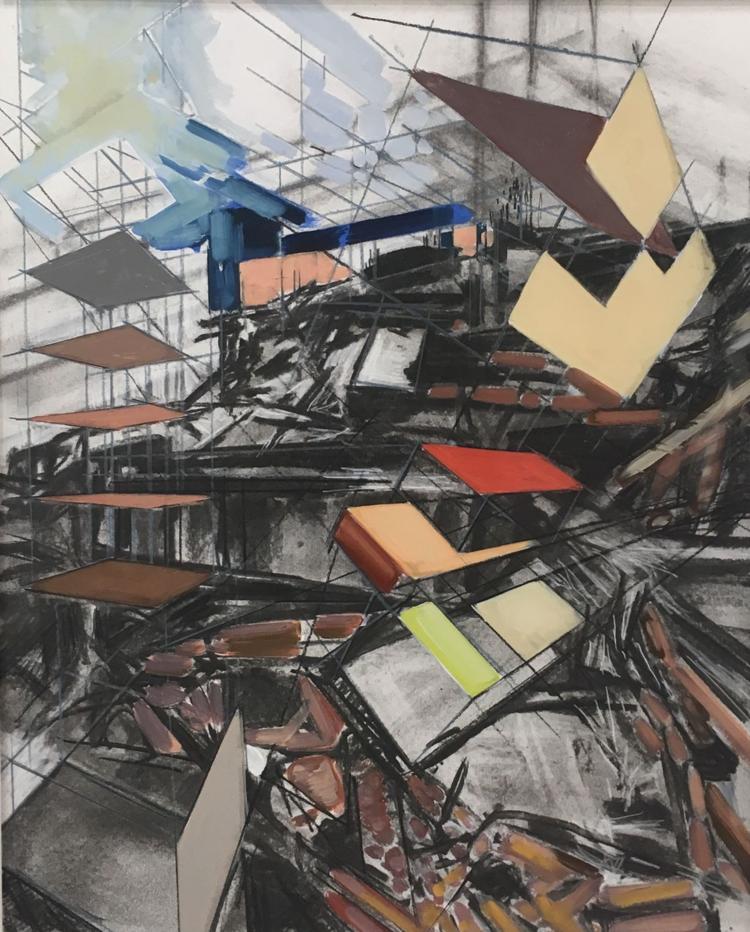 Truitt is represented by the William Havu Gallery in Denver and has shown her work all over the country including the Jundt Art Museum in Spokane, the Manifest Gallery in Cincinnati, The Painting Center in New York, the Arvada Center in Colorado and the Museum of Contemporary Art in Denver. She has been a featured artist in Ruminate Magazine, and her work was recently published in Manifest Gallery's INPA 7 Painting Annual.
Bailey said the hope is to put together a lecture or gallery talk with Truitt during the exhibit, possibly as part of a First Friday event in either November or December — or perhaps mid-week with one of his painting classes.