Wenatchee Valley College instructor Julie Tate-Libby will be doing a reading and presentation on her newest book, "The Good Way: A Himalayan Journey" on Monday. The reading and presentation will take place from 11 a.m. to 1 p.m. at the Wenatchee campus bookstore in Van Tassell Center.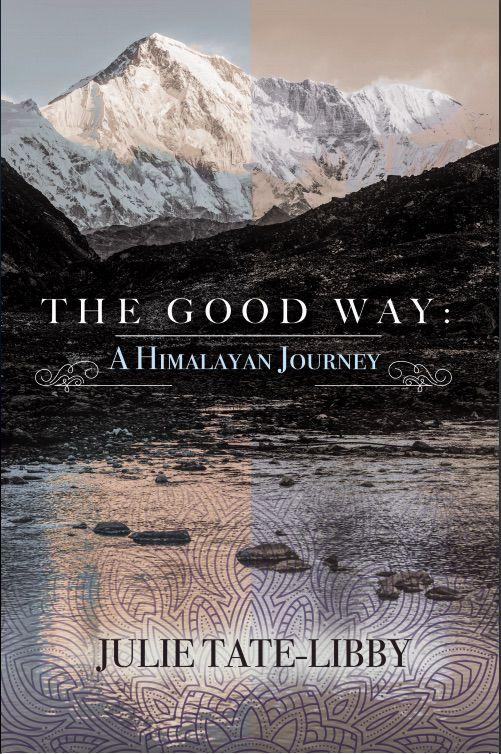 Tate-Libby teaches sociology and anthropology at WVC and has published several academic works on amenity migration, the power of place and sacred mountains. She has also dabbled in creative non-fiction, drawing from her experiences in the Himalayas and Southeast Asia. Her writing has appeared in Cirque Literary Journal, and her poem "Fire Summer" was published on the Washington State Poet Laureate website.
"The Good Way," published in 2019, documents Tate-Libby's experiences as a 19-year-old anthropologist who abandons her missionary group near Mount Everest in Nepal and embarks on a solo trek in the Himalayas. Battling an eating disorder and an upbringing riddled with fundamentalism, her journey is a quest to understand the sacred mountains and people of the Himalaya, and a chance to rekindle her own faith. But soon she takes a wrong turn and stumbles upon a nunnery near Everest, where she contemplates becoming a Buddhist nun. Eventually she makes her way to a village in Eastern Nepal and meets a Christian man from Nagaland who happens to be looking for a wife.
"The Good Way" has been praised as "heartbreaking, and beautifully written," "as insightful as it is poetic," and "a must read that will enlighten any heart."
This event is free and open to the public. Tate-Libby's book will be available for purchase at the event. Learn more about the author at julietatelibby.com.
Holly Thorpe is a writer and editor for the community relations department at Wenatchee Valley College.