WENATCHEE — You've probably seen his home, in one location or another.
Juan Zabala lived in a spray-painted van on Thurston Street between Mission Street and Wenatchee Avenue. On top of the van were pallets and tools.
Beside the van were a dozen bicycles, some functional, others in disrepair. Parked behind his van was a small sedan filled with an assortment of items. Pillow stuffing filled the driver's seat and pressed against the windshield.
"I tend to get carried away now because I'm kind of a hoarder," Zabala said in an interview June 24. "I try to reuse everything as much as possible."
Zabala is hardly the only person living in a car or RV in the Wenatchee Valley. In the winter, there were 20-30 occupied or abandoned motorhomes/RVs in Olds Station alone, said Wenatchee Police Capt. Edgar Reinfeld. That number has since dwindled. Police helped some into housing, others moved. Some RVs were abandoned.
"But it's certainly a problem that's drawing really more of the public's attention," Reinfeld said. "And people are calling us more often about it."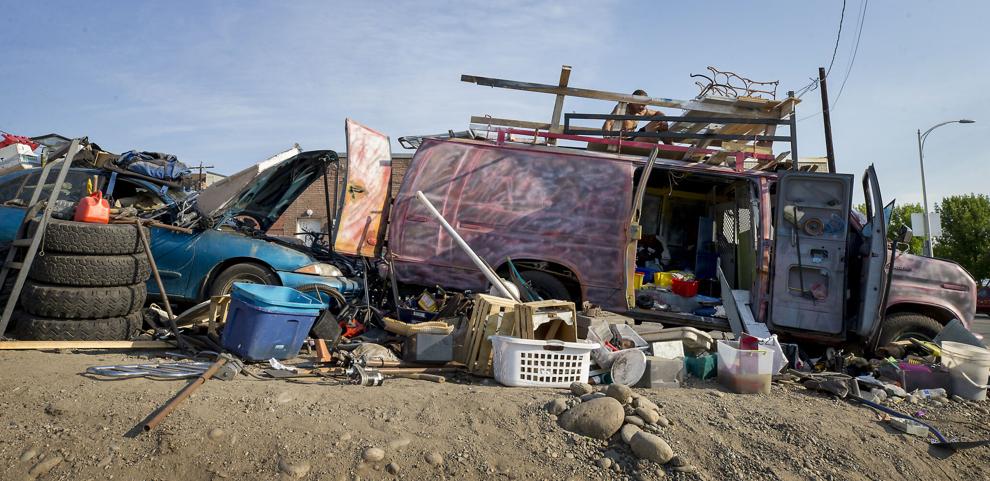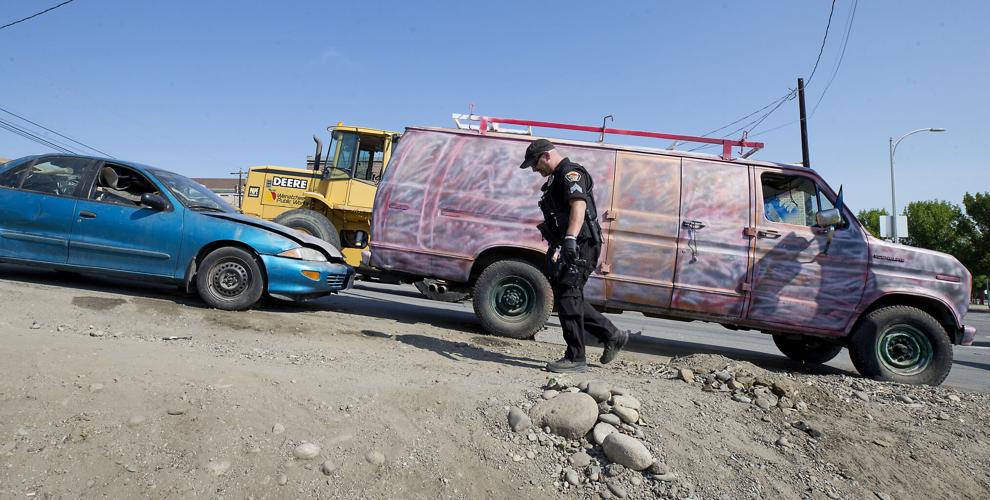 On Thursday, Zabala, 43, was arrested for maintaining a chronic nuisance. His vehicles were towed and the belongings kept on top of and around his cars were taken to a dump.
It's his third arrest for maintaining a chronic nuisance. The first was in September 2020 on Worthen Street and then in March on Benton Street.
Police say Zabala has declined help to get him into housing and mental health services. Arresting him and removing his belongings is the result of numerous complaints from residents and businesses.
"This isn't something we want to do," said Capt. Brian Chance with the Wenatchee Police Department. "The best place for Juan isn't in jail," but someplace he can get housing and help.
The city's role
Wenatchee residents complain more about homelessness to Mayor Frank Kuntz than any other issue, he said. 
"When you continually get complaints and the answer is 'There's nothing we can do about it,' that's not what a mayor wants to say," he said. "I like to fix things, and this is one of the things that's just really difficult to fix."
The 2020 point-in-time count, a statewide annual measurement of homeless populations, found 358 homeless people in Chelan and Douglas counties, according to the state Department of Commerce, which leads the count. 2021 results have not been released.
But there's a limit to what local governments can do, and he said the city is trying as hard as it can to resolve the issue. "I don't know how many hundreds of thousands of dollars we've spent on just this one person," Kuntz said of Zabala.
City attorney Steve Smith said the city's most challenging case involving people experiencing homelessness has been Zabala's. 
"We've been trying to get voluntary compliance," Smith said. "We don't want to criminalize the homeless situation, but when they spread their stuff out on 50 feet of sidewalk and are interfering with people trying to get around, we really don't have a choice."
There are also a number of state and national cases that impact the city's approach to homelessness. Their approach in part depends on the individual's living situation. If the person lives in a vehicle, like Zabala, there's not much recourse.
Cities can't remove cars and campers that individuals are using as a home under City of Seattle v. Steven Long.
Long was living in his truck when the city of Seattle towed and impounded it after issuing Long a warning for parking illegally. The loss of his truck meant the loss of his belongings, including a winter jacket and tools he needed for work. Long was able to retrieve his truck after agreeing to pay over $500 in impound fees.
Long and his lawyers argued Seattle had violated the Homestead Act, a frontier-era law that prevents homes from forced sale. Both the King County Superior Court and the Washington Court of Appeals sided with Long, and the Washington Supreme Court is expected to issue a ruling on the case in the near future.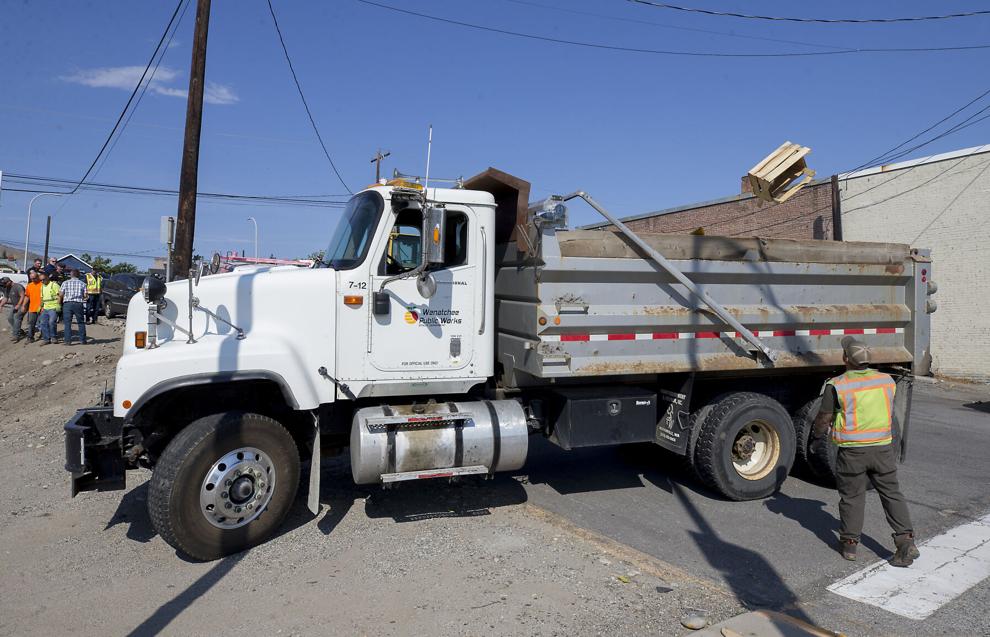 But Wenatchee city officials say they were able to remove Zabala's vehicles and belongings because he was in violation of the city's chronic nuisance code. A "chronic nuisance" is defined by calls for service — essentially complaints — over a period of time:
Six or more calls for service by separate people in different homes during any 60-day period.
Ten or more calls for service by separate people in different homes during any 180-day period.
Fourteen or more calls for service by separate people in different homes during any 12-month period.
Reinfeld with Wenatchee police said there were more than a dozen calls about Zabala in the few months he lived on Thurston Street.
Because Zabala's van is considered his residence, police had it towed to a city lot. Zabala won't be charged a storage fee and may access or remove the van at any time, Chance, a police captain, said.
Zabala's second vehicle, the sedan, was impounded because police believe he was using it as storage, which contributed to the nuisance complaint.
Policies that address homelessness are also bound by Martin v. Boise, in which six homeless plaintiffs challenged the constitutionality of two Boise, Idaho, ordinances that prohibited sleeping outdoors. They argued that imposing criminal sanctions against homeless individuals when no alternative shelter is available amounted to cruel and unusual punishment and thus violated their Eighth Amendment rights.
The U.S. Court of Appeals for the Ninth Circuit sided with the plaintiffs in 2018, ruling that cities cannot enforce ordinances that prohibit camping or sleeping on public property if the city does not have sufficient homeless shelter beds.
The cities of Wenatchee and East Wenatchee are working on finding a location for a low-barrier shelter modeled after one in Moses Lake that will ensure it can comply with Martin v. Boise. But Kuntz doesn't believe the shelter will be a solution for everyone.
"We can't force anybody to stay in that low-barrier shelter," he said.
Zabala said he would use one, if available.
"At least there'd be water there and I wouldn't be harassed there … or be looked at wrong," he said.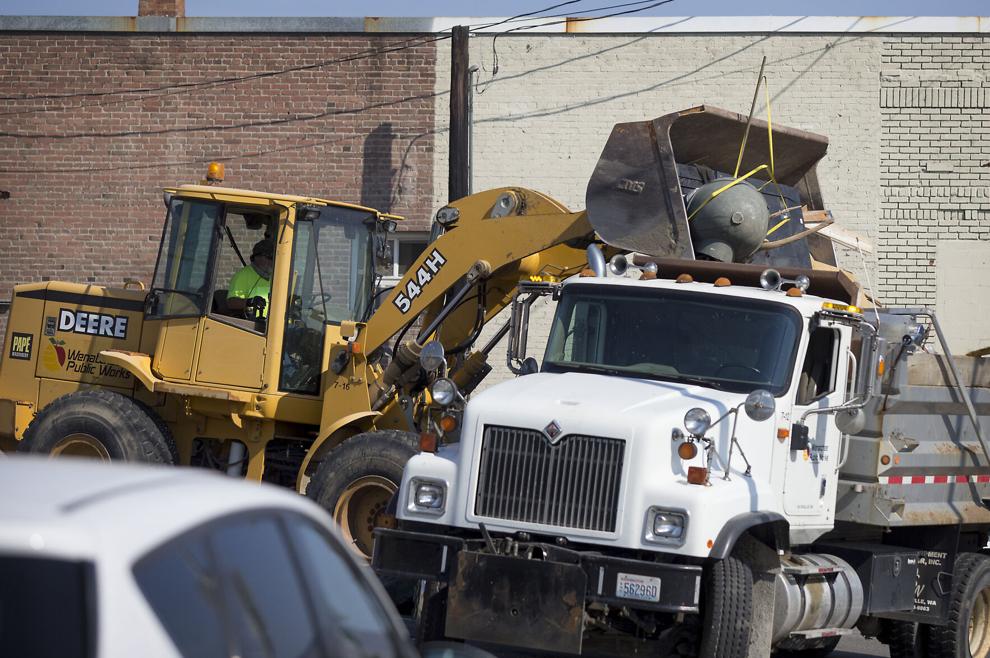 Vehicle and RV dwelling
One woman named Stephanie — who declined to provide her last name — was living in an RV on South Columbia Street between Palouse Street and Orondo Avenue when she spoke with a reporter from The Wenatchee World.
Stephanie, who has since moved to a different location, has lived in the 1989 Toyota RV since last year in various locations in the valley. She's kept company by her two small dogs: a terrier named Princess and a Chihuahua named Mary Jane.
Stephanie does not want to be in Wenatchee. She'd rather be with her son and the east side of the state is too hot for her. But she needs to stay nearby because of an active court case that includes a no-contact order that states she can't see her ex-boyfriend.
And that's something she wants to avoid. She doesn't want to talk to him. But the Wenatchee Valley is small.
"I just want to get out of here,'' Stephanie said. But the longer she stays, the more likely she is to run into her ex by chance, which could have legal penalties and cause her to stay here even longer.
"I'm stuck in a cycle," Stephanie said.
To exist as a homeless person in a public space is to be subjected to ridicule. Stephanie said she's harassed daily and cars and trucks will honk their horns as they drive by.
She wants the general public to know that, "We wouldn't be here if we had a choice. That they're not the only ones who live in this world and maybe they should be a little more considerate of the people in it."
Stephanie added people shouldn't judge others on appearances. "I always make sure I meet them first and then decide for myself," she said.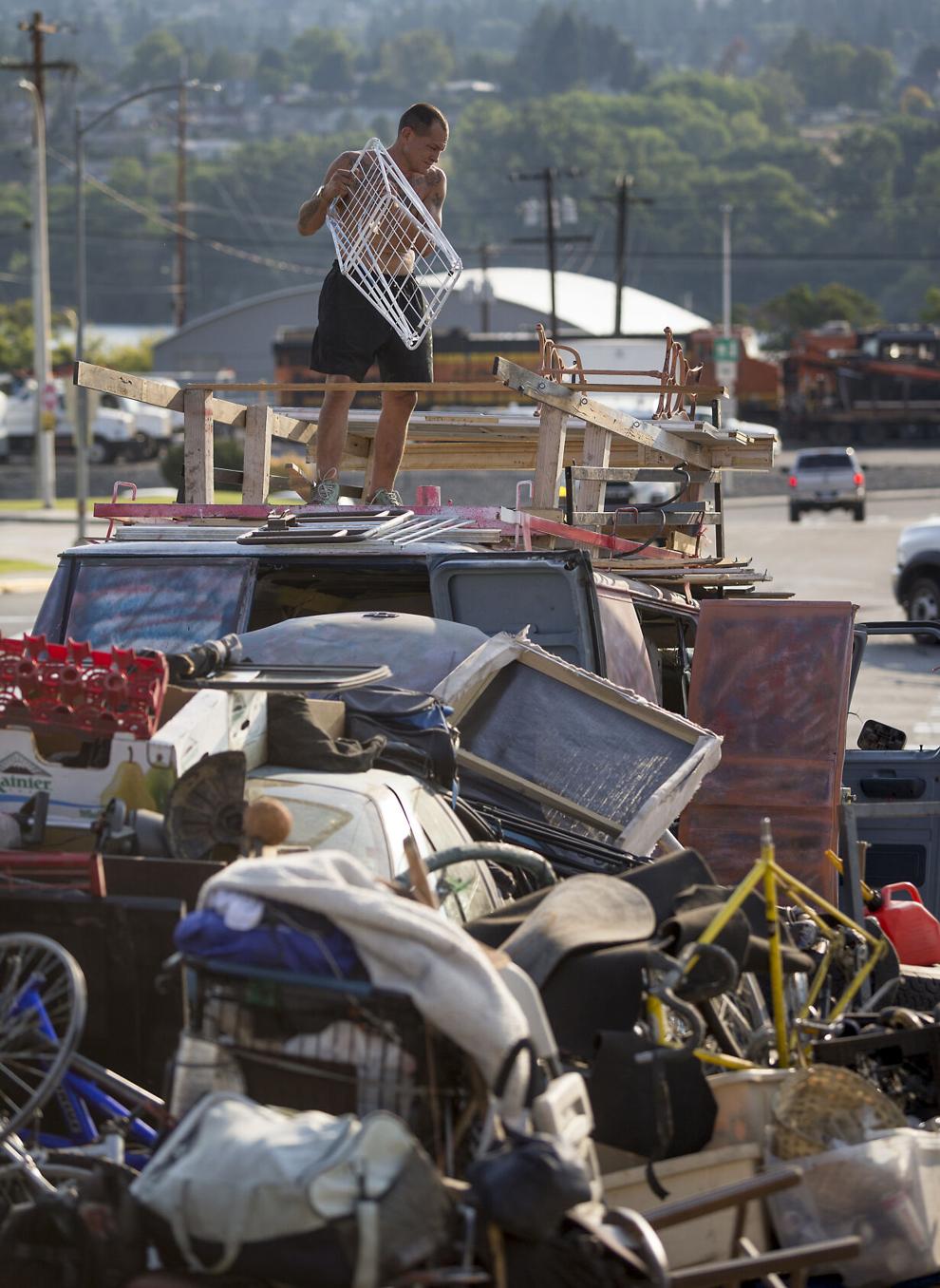 'I try to help out'
Zabala said he grew up in Chelan and graduated from Chelan High School. "Lake Chelan" is tattooed across his chest. He's lived in the Wenatchee Valley most of his adult life and has been on the streets for a few years.
Chance, the police captain, said the Women's Resource Center helped Zabala into housing roughly a year and a half ago, but that he lost his apartment after he began hoarding.
"I've been having trouble since my mom passed away," Zabala said. That was in 2017 or 2018.
So where does all the stuff come from?
They're all items he buys or finds around town, he said. He likes to have it on hand in case he needs to help someone. "I try to help out as many people as I can, if they ask me for something," Zabala said. "I like to have it if they ask for something, you know, that way I can help them out. So if I don't have it that time, if I come across it, then I'll probably have it for next time. "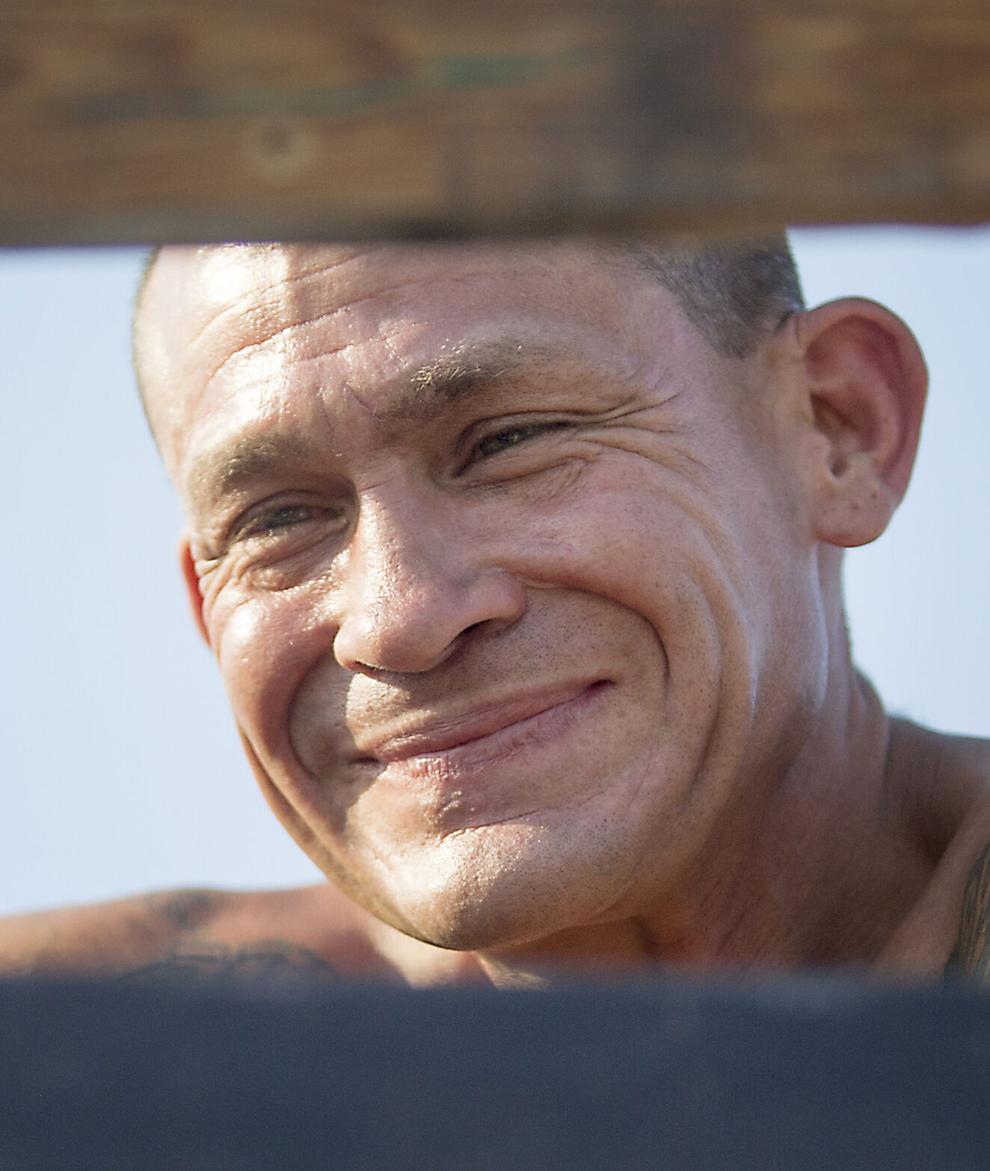 To that point, Zabala was friendly and open about his lifestyle when speaking with two World reporters. A social worker brought him two bottles of water mid-interview.
"Do you guys want a water or anything?" he asked the reporters.
His offer was declined, but appreciated. Simple amenities, like water, shade and bathrooms, aren't easy to come by for people living on the streets.
He wants the public to know that. And he's aware of how they view him.
"I wish people were more open-minded and understanding," Zabala said. "I'm a sore to look at? How am I supposed to take that?"