WENATCHEE — When Stephanie Brown woke up Thursday morning to two feet of snow, it felt like the walls of her tent were closing in.
"We're completely and totally snowed in; we can't get out," Brown said. Eventually a friend helped clear a path to the tent door, but it's still difficult to enter or leave the tent. "It's like going out of a birth canal every time we go in or out."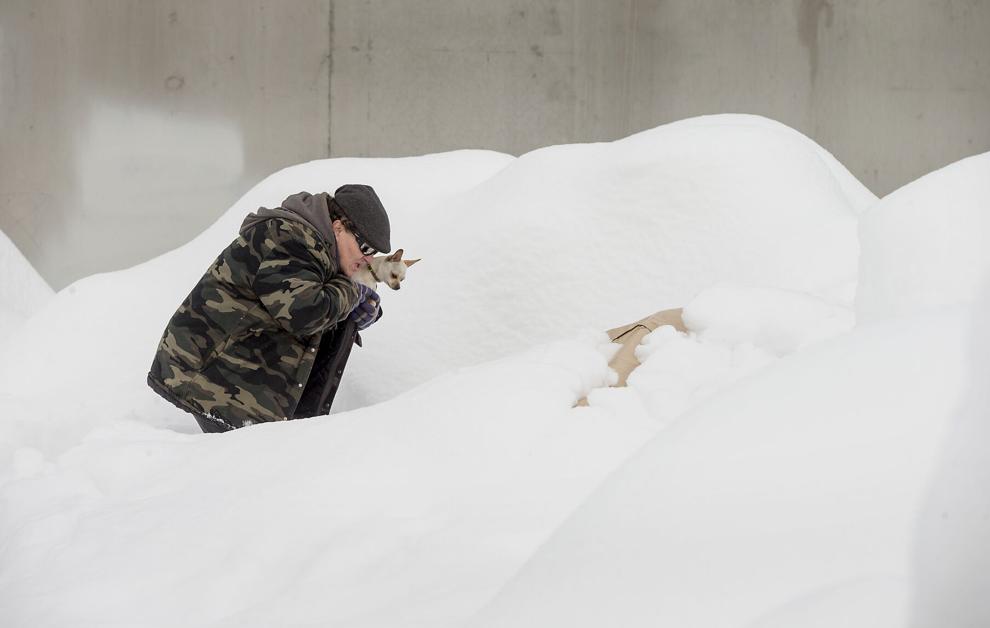 Brown was among a number of people who braved Wenatchee's historic snowfall in a homeless camp near the Salvation Army in Wenatchee that is the largest in the valley and typically houses around 30 people.
A few empty tents caved in from the snow, but the camp's leader, Glenn Wilson, said there haven't been any snow-related injuries among the residents.
Wenatchee Rescue Mission Executive Director Scott Johnson said he visited the camp Wednesday night as it started snowing but was unable to convince anyone to come to the shelter.
It was a restless night for the camp's residents. Wilson got up four to five times to shake the snow off the top of the tent so it didn't cave in. Most of the camp's shovels were buried under the snow, but Wilson and some other residents shoveled a few paths through the camp. He said he plans on shoveling along the pedestrian sidewalk along George Sellar Bridge.
"I love the snow; I'm a winter baby," Wilson said. "I put some plastic bags on my feet to keep them dry."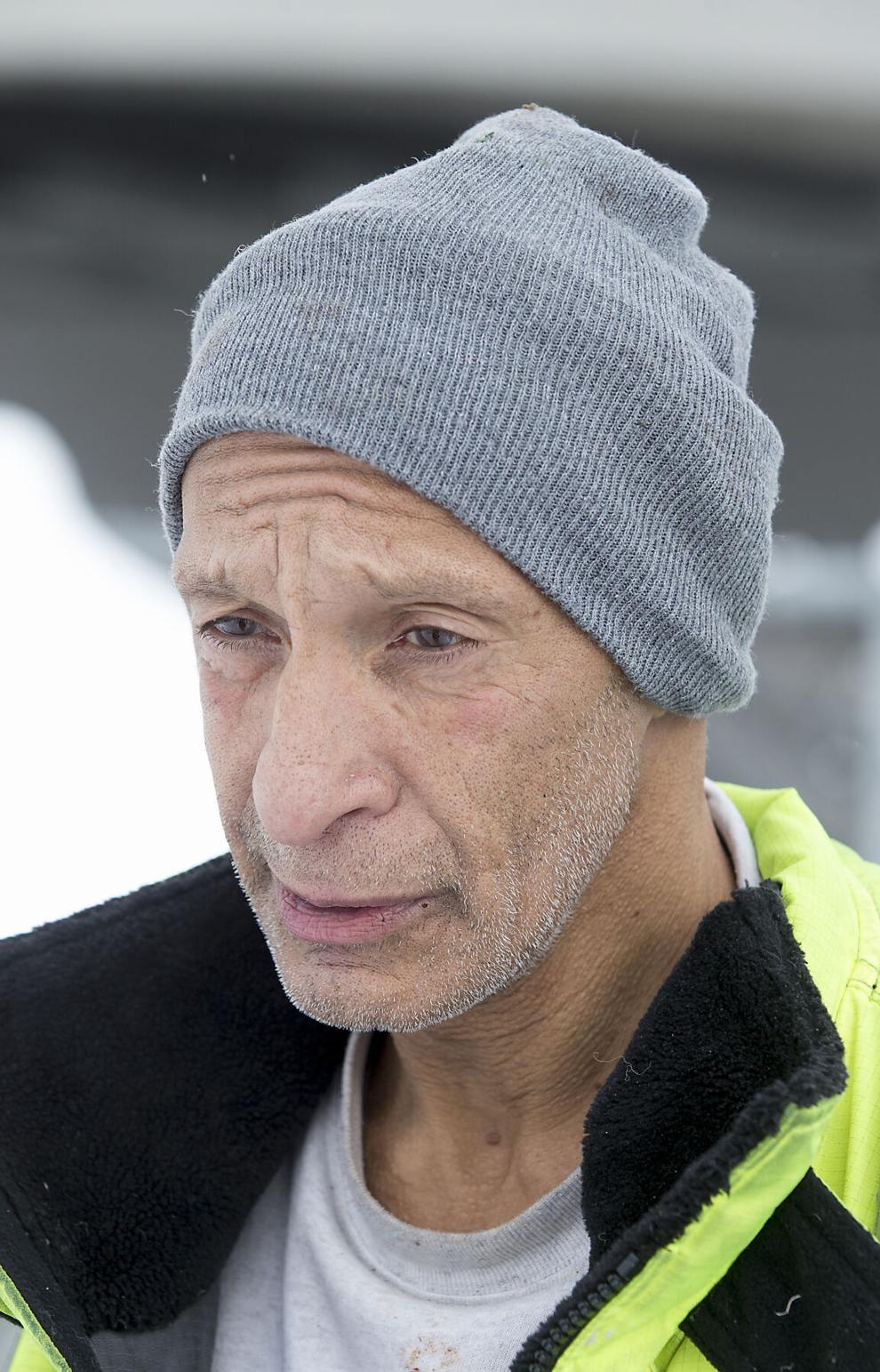 Unlike Wilson, not all of the camp's residents have winter gear like a coat and snow boots. One resident was walking through the camp with sneakers on, and Brown only had knee-high fashion boots.
"These are not really weather boots at all; I would really love some of those," Brown said when asked what items would make braving the winter weather easier. She also said the camp needs hand warmers, and wood to help brace tents under the weight of the snow.
As hard as it's been getting through the snow, the camp is facing worse days ahead as the snow starts to melt since it's on a state Department of Transportation stormwater basin.
"It's gonna get harder out here in the next couple of days," Wilson said. "When the snow starts melting, it's going to get bad. They might get swimming trunks out because there's going to be a swimming pool over here."
Luckily, Wilson says the middle part of the camp that is most prone to flooding doesn't have anyone currently living in it and most tents are on top of wood pallets to prevent water from getting inside. Just to be safe, though, he's planning on boosting his tent up by a few more pallets.