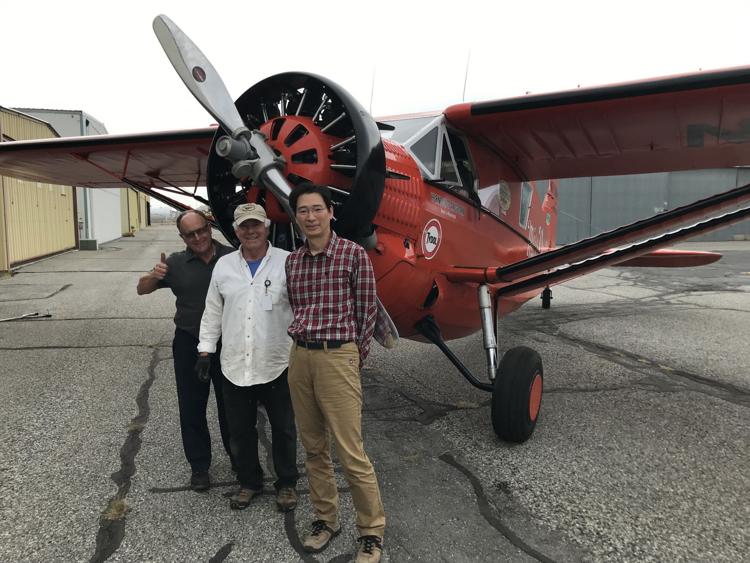 EAST WENATCHEE — The Spirit of Wenatchee group turned to an expert to help make improvements to Miss Veedol, the replica of the plane that Clyde Pangborn and Hugh Herndon flew into the history books in 1931 when they became the first to fly nonstop across the Pacific Ocean.
The group invited Yohei Sekitani, a test pilot for Mitsubishi Aircraft Corp. of America to East Wenatchee to fly Miss Veedol and make rigging and flight control suggestions for the aircraft. Sekitani is part of Mitsubishi Regional Jet's project operating out of Grant County International Airport in Moses Lake. He is in the engineering department of the flight operations group in the Flight Test Center.
Sekitani joined Spirit of Wenatchee pilot Tim Bovee for a 45-minute flight in the Miss Veedol. Bovee described him as "the smoothest pilot I have ever had in the Miss Veedol — perfect coordination of stick and rudder despite virtually no experience with this type radial-engined aircraft."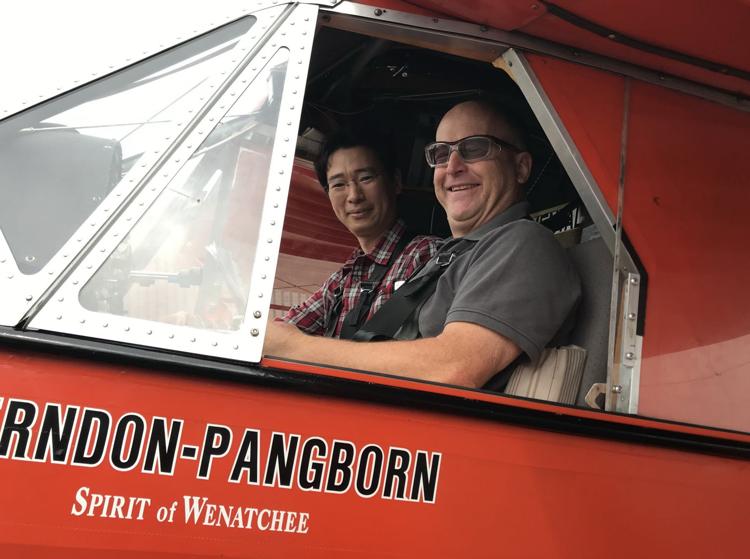 In an email to Lodato, Sekitani said he was surprised by the noise and vibration of the aircraft.
"I am deeply impressed when I reflect that Pangborn and Herndon flew over the Pacific Ocean with Miss Veedol without any electronic navigational aids about forty years before I was born," he wrote. "What did they think when they saw Sabishiro Beach fade away and in a direction towards United States? They only relied on magnetic compass and their knowledge of celestial navigation. Beyond all imagination."
Sekitani ended his letter to Lodato by saying he strongly wishes "Miss Veedol serves as a cultural bridge between United States and Japan."