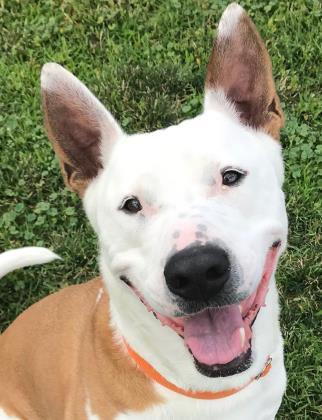 This playful boy is a 5 1/2 years old, medium sized, American Pit Bull Terrier Mix
Pete is warming up to being a boy who gives gentle kisses to those he has learned to trust at the shelter. Pete lived in a house with six small dogs. He is house trained and used to having free access to the back yard with a doggie door. Pete is a fun, active and playful boy, say relatives of Pete's previous owner. He likes to play tug and knows the command sit. Pete may be happiest in a quiet yet active home with no small children, and in return he can do his best to let you into his heart.
His adoption fee is $125.
The Humane Society, 1474 S. Wenatchee Ave., is open 11 a.m. to 1:30 p.m. and 2:30 to 6 p.m. Monday through Friday, and 11 a.m. to 3 p.m. Saturday and Sunday. For information, call 662-9577, or visit wenatcheehumane.org or their Facebook page.