This photo from Feb. 23, 1958, shows the Central Christian Church congregation after the last service held in their old building at the corner of Palouse Street and Chelan Avenue. It was demolished and replaced by construction matching the new wing seen at the left.
Here's what the building, now owned by Cornerstone Christian Church, looks like as photographed on July 1, 2021.
Larry and his brother Terry McFadden contacted me a couple of weeks ago and talked about growing up in a house connected to the third Chelan Pavilion noted in the July 21 Looking Back column. His parents, Kenneth and Bucelle McFadden owned and operated the business from 1951 to 1961 on the shore of Lake Chelan where Campbells Resort's Lodge 3 now operates.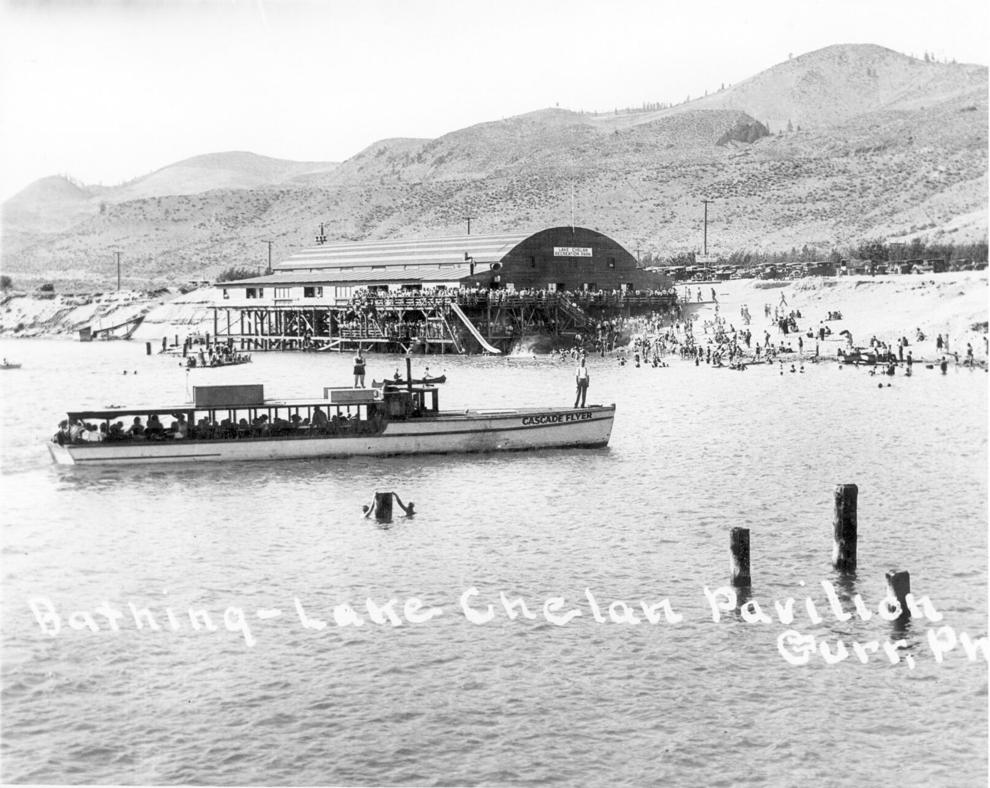 They said the pavilion included a three lane bowling alley, roller rink, tavern, and dance hall. Terry said his bedroom door opened up to the roller rink. They and the other four children in the family helped with odd jobs at the pavilion.
Terry said the place was heated by a wood burning furnace and he would crawl down a sawdust chute that lead to the tavern where he would sneak in and play juke box music and pool when it was closed up for the night and his parents were sleeping.
They also noted the pavilion was the place where all the big bands from the coast would come to play every weekend.
Larry said when his dad sold the Pavilion, they were left with hundreds of leather-topped, wooden-wheeled roller skates which the children sold for 50-cents a pair. Kids would then cut off the top of the skates, cut one in two pieces and attach a board, creating a make-shift skateboard.
Kenny started Mac's Tire Service with his brother Marion. The business is still in operation today under new ownership.