Perennial award winner Cave B Estate Winery just keeps outdoing itself at the North Central Washington Wine Awards. The Quincy-area winery won five Best of Class awards in this year's wine competition.
In addition to those two Double Gold and six Gold Medal winning wines, the winery also won eight Silver Medals and two Bronze Medals for its expansive wine portfolio.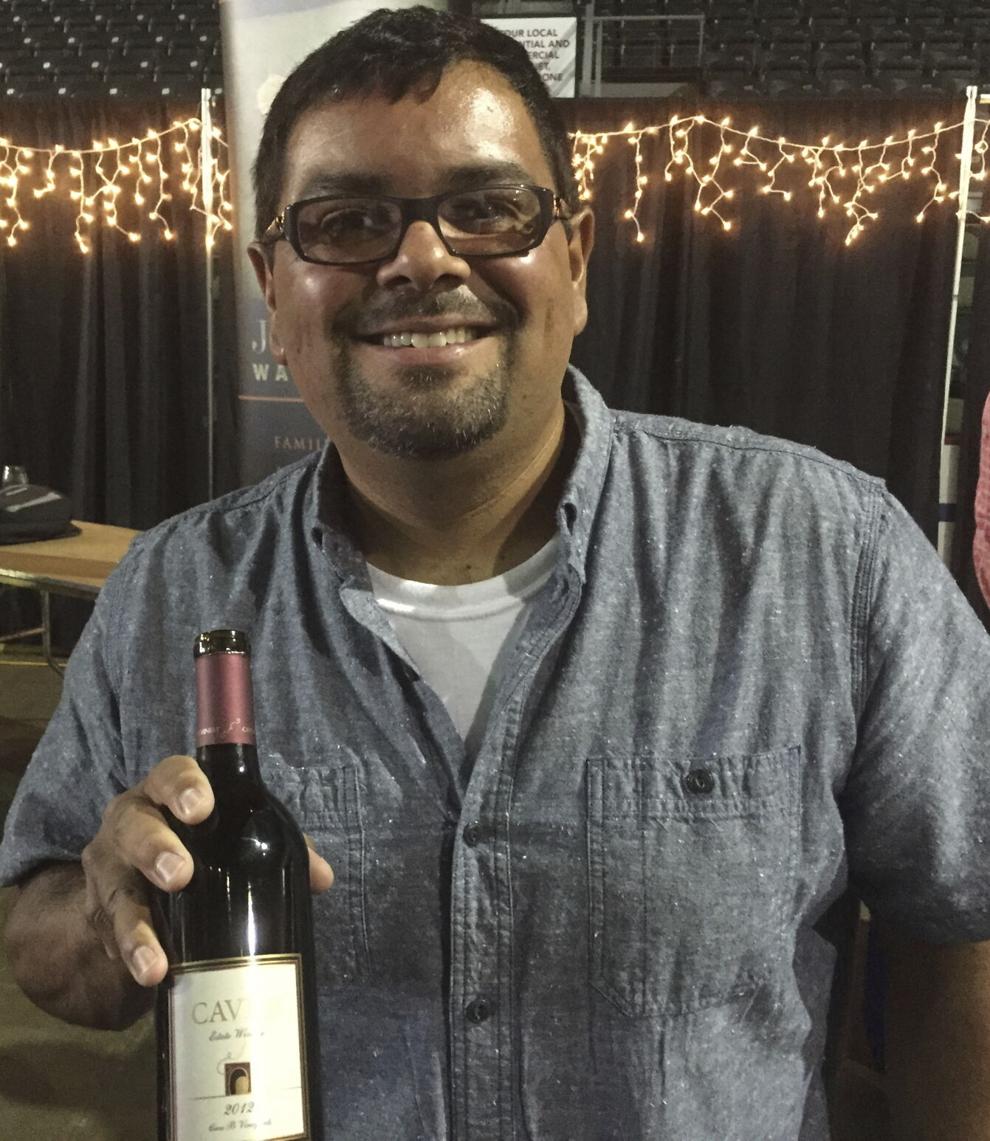 Freddy Arredondo, Cave B winemaker and co-owner, said the winery's success can be credited to two great grape-growing years and Cave B's assortment of growing sites that match the requirements of specific grape varieties.
"It's a combination of our micro-climates and good fruit," he said. "Last year was a great year for our whites and 2018 was fantastic for our reds. We're really excited about all of them."
Best of Class winners were Cave B's 2020 Unoaked Chardonnay, 2018 Tempranillo, 2018 XXXIII Merlot, 2020 Dry Rosé and 2020 Cuvée Blanc. The Unoaked Chardonnay and Tempranillo won Double Gold Medals, meaning a unanimous Gold Medal vote from three or more judges. The others were Gold Medal winners, along with Cave B's 2018 XXXIII Cabernet Sauvignon. 2020 Chardonnay and 2018 Syrah.
Silver Medal winners were Cave B's 2018 Cabernet Franc, 2018 Malbec, 2018 Barbera, 2018 Cuvée Du Solei, 2018 Caveman Red Wine, 2020 Roussanne, 2020 Viognier and 2020 Cavewoman White Wine.
Judges' remarks about Cave B's Double Gold Tempranillo included: "Leather, cassis, blue and black fruit, sandalwood, layered like none of the others." "Archetypal Tempranillo that's not from Spain." "Soft, smoked oak in front, loaded with cassis."
All of Cave B's wines are made using estate grown grapes from the Ancient Lakes of Columbia Valley AVA (American Viticultural). The winery grows 17 grape varieties on 100 acres situated at various levels on ledges overlooking the Columbia River.
The wide differences in altitude, sun reflected off the basalt bluffs, and glacial soils along the ledges and plateaus offer unique climate conditions that are matched to each grape variety, Arredondo said. While the Ancient Lakes AVA is best known for white wines that retain great acid and minerality, the hot cliffs above the Columbia are also especially well-suited to red wine varieties, he added.
Cave B started out as Champs De Brionne Winery after Dr. Vince and Carol Bryan planted their dream vineyard in 1980. The winery was re-established as Cave B Estate Winery in 2000. Arredondo, the Bryan's son-in-law, took over as head winemaker in 2007. His wife Carrie is the winery's marketing and events director. In addition to its own wines, Cave B sells its grapes, juice and bulk wine to many other wineries.
Wine awards are nothing new for Cave B. The winery has been one of the region's top award winners since the NCW Wine Awards started in 2011. It qualified for the competition's Platinum Winemaker's Circle status for top wineries in 2013, 2014 and 2015 — and again in 2021.