Norma Gallegos is the program director for Hand in Hand Immigration Services and a Department of Justice-accredited immigration case manager. Since 2016, Hand in Hand has offered citizenship and civic education classes, helping thousands of immigrants navigate the complicated and costly process of obtaining U.S. citizenship.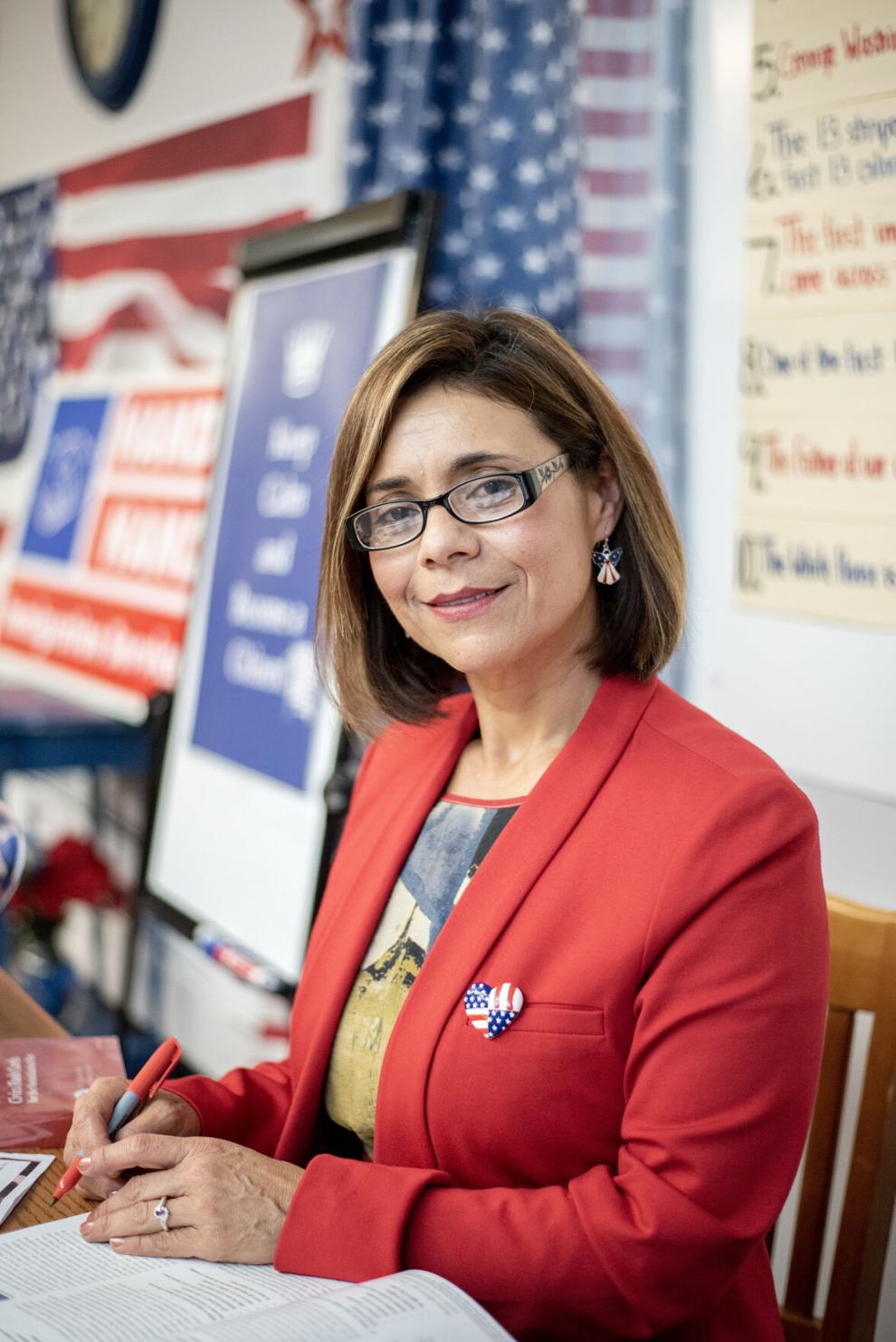 Gallegos' family emigrated from northern Michoacán, Mexico, to the U.S. in the 1970s, which she says has helped inform her work.
Foothills Magazine caught up with the always-on-the-go Gallegos for an email interview about her work with immigrants, the personal rewards of helping others, and her holiday traditions and memories.
How and why did you become involved in immigration work?
The needs of our community drove my decision to assist immigrant families. I learned that every year in Washington, about 165,000 immigrants are eligible to become citizens. Good, hard-working people did not know where to go or how to navigate the immigration system. It was painful for me to see many people who had the right to become citizens but — due to lack of proper information, education or financial resources — could not obtain and claim citizenship. I decided to make a difference.
What is the hardest part of your job? What is the most rewarding?
Detaching from work's related hardships due to all the difficult experiences I hear from people on the different ways they come to this country, such as violence or crime-related situations.
The most rewarding is witnessing the faces of those who take the citizenship oath with pride and with tears in their eyes. Many have spent most of their lifetime here working hard, most with two jobs; buying homes; putting kids through college; and never really having the opportunity to study.
What are some of the biggest misconceptions you see regarding the path to citizenship?
People who are born here have the privilege of not going through the many different steps of becoming citizens. People think that everyone is eligible to become a citizen. You have to be a green card holder for at least five years (in some exceptions only three). If a person without family in the USA must wait for a visa, that may take over 10 years. Becoming a citizen from the very beginning to the oath can be a lifetime. Many people assume that immigrants are a load to the system and that USCIS (United States Citizenship and Immigration Services) is funded by taxes — that is not true.
How has the pandemic impacted the work you do?
It literally tripled our time per case, and the number of pro bono cases increased. Before the pandemic, an eligible immigrant would take 3-8 months in NCW. Now, it could take 8-24 months.
We have seen other priorities came up — such as food, housing, finances and health — pushing citizenship to a second priority. People became discouraged and, at times, withdrew their applications, which ultimately makes it more difficult for them. We added a social service component to alleviate the situation.
What are some of your Christmas traditions?
For me, Christmas traditions always revolved around being with family, food and music, such as Las Posadas and the Nativity altar.
What does a typical Christmas meal look like in your home?
Tamales, pozole, atole and ponche — the most Mexican of foods at Christmas time.
How has your family blended holiday traditions from Mexico and the U.S.?
I grew up with both Mexican and American traditions. People embraced our culture and traditions, which helped us feel proud of our heritage and made it easier to blend in and learn American traditions. We have Christmas Day on Dec. 25 with Santa Claus and Jan. 6 with "Los Reyes Magos" (the three kings). My husband, Gustavo Montoya, is a U.S. citizen from Colombia. We came from very different backgrounds and yet share Christmas and our cultures as Mexican-Colombian-American immigrants. We do buñuelos and arepas from Colombia. Complementing our traditions and enriching our kids' and grandkids' cultural experience is part of what we do.
What is your favorite Christmas memory?
My very first Christmas in Topeka, on 6th Street, one of the least fortunate neighborhoods. My brother and I sledded outside on the snow (we did not know snow in Mexico). There were so many presents, and we had turkey, glazed ham with pineapple, pozole, tamales and pop. We felt like we were the richest kids in the world.