In its 12th year since humble beginnings, Mellisoni Vineyards is on a roll. The Chelan winery was named 2021 Washington Winery of the Year by Wine Press Northwest after winning dozens of platinum and gold medal awards in various Northwest wine competitions this past year.
Production has increased until its storage facilities are bursting at the seams. Yet, Mellisoni's pricey wines keep selling out.
But let's set things straight right up front. The owners of Mellisoni Vineyards are not Italian. Rob and Donna Mellison do, however, make excellent Italian style wines. And their style of friendly, intimate entertaining at their Lake Chelan tasting room is patterned after the best small, family-run agritourism wineries of Italy.
"We added an 'i' to the end of our name to make it sound Italian," laughed Rob, an animated and convivial storyteller of Irish heritage.
That is not to say they are not well-trained in Italian wine and hospitality matters. Rob, 60, worked for many years as a regional sales manager for Salice, one of the world's largest manufacturers of cabinet hinges and the inventor of soft-close cabinet and drawer closures. The company is based at Lake Como, in northern Italy. Rob's job included taking groups of major clients, sometimes two or three times a year, on wine and dine sales trips to the scenic lake surrounded by some of Italy's most famed wineries. The postcard setting, surrounded by foothills leading to the Swiss Alps, could be Lake Chelan with several hundred years of added cultural history.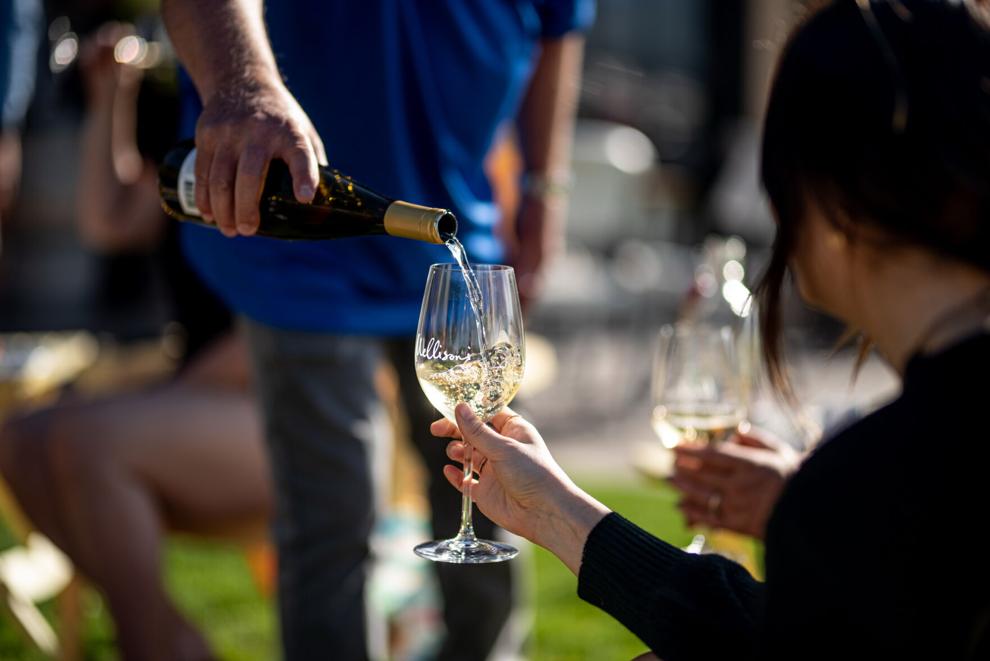 "I was eating very well and always drinking great wine. I really got to know Italian wines," he said. And French and German wines, as well.
Rob and Donna met in Central Oregon while Donna was completing a degree in pharmacy at Oregon State University. They married and took their first trip to Italy together in 2002.
"It was a vacation. No business," Rob said. "We stayed at a winery and vineyard in Livorno and picked grapes all day and partied through the night."
The culmination of work and play with other guests and the winery owners convinced them to try something similar at the parcel of raw land they had purchased above Lake Chelan as a vacation property a few years before.
"We decided, 'We can do this. We can bring this experience back home with us,'" he said. 
Easier said than done, of course. While still living in Seattle, the couple had purchased 10 acres of steep hillside with great views of the lake. They had a fifth-wheel trailer there for vacations, but it was far cry from a resort winery. Rob had a wealth of experience in drinking great wine, but little knowledge of how to make it.
"We knew nothing, but we knew what we liked," he said.
They wanted to make wine comparable to the best from Europe. To do so, they knew they had to learn from some of the best in the industry.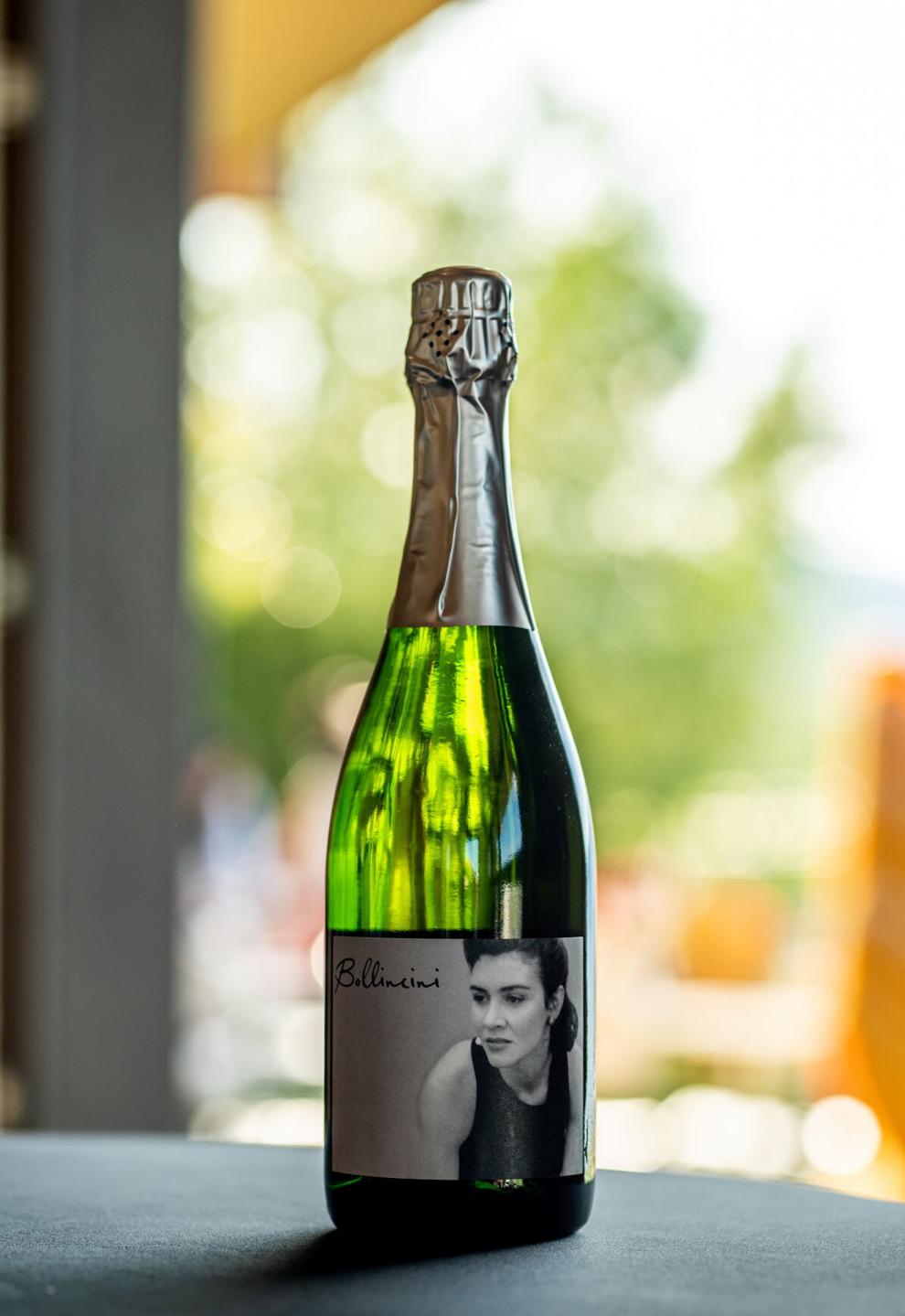 They hired Ed Kelly, longtime manager for Stillwater Creek Vineyard, as a consultant in planting their vineyards. To help make their first wines, they hired Katy Perry, a winemaking consultant who has worked for Robert Mondavi, Chateau St. Michelle and many other wineries in California and Washington and now owns Tildio Winery near Manson.
"We started out selling wine from our fifth wheel on the lawn," said Donna. "We had a dream and we did it. We didn't do it all at once, but we did it." 
That first 2010 vintage Cabernet Sauvignon, by the way, was given a Diamond of Decade Award at the 2020 Seattle Wine Awards. Other Mellisoni wines also won three Best of Class Awards and five Double Gold medals. At the 2020 Wine Press Northwest Best of the Best competition, Mellisoni wines won two Double Platinum, six Platinum and four Double Gold medals. Mellisoni was named 2021 Washington Winery of the Year as a result.
Most of the early wines were made with purchased grapes and white varieties they planted. Rob built a small storage shed that could hold about 50 cases of wine that were sold to mostly Seattle customers by appointment. Wine tastings were held on the lawn in front of the fifth wheel.
With Kelly's help, Rob and Donna planted four acres of vineyard on the steep hillside with 10 grape varieties, starting with Riesling and Gewürztraminer in 2006. Italian varieties like Sangiovese, Barbara and Nebbiolo, as well as Bordeaux varieties, were later planted on the steepest flanks above. Six more varieties were more recently planted on shared land nearby.
Current vintages are now made with about 50 percent estate grapes and 50 percent purchased from famed Stillwater Creek Vineyard.
Estate vineyards are all managed and harvested by hand with a minimum of chemicals or machinery.
Wines are now made solely by Rob and Donna, who retired from her pharmacy management position three years ago to devote full time to the winery. Rob credits Donna's chemistry background and quest for perfection with a sharp improvement in the white wines since then.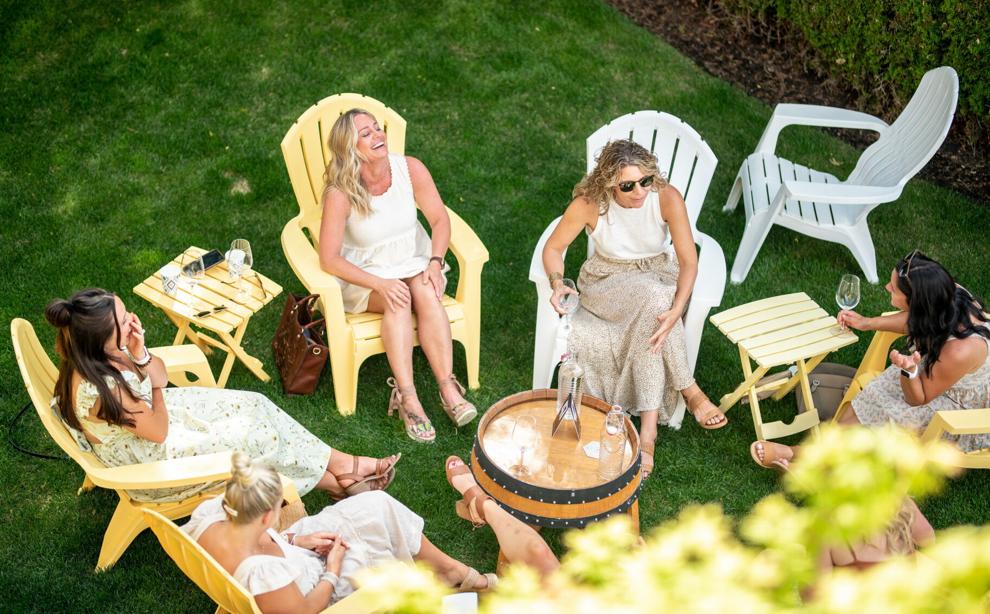 The couple gradually built a two-story house where the fifth-wheel once sat. They live upstairs, while the downstairs houses the winery tasting room, production area and storage. The indoor/outdoor tasting room and spacious lawn seating offer majestic views of Lake Chelan and the snow-capped Cascades.
Mellisoni bottles about 2,700 cases of wine annually, with another 2,000 cases kept for reserve wines. Reds are aged 22 months in new French oak. Reserve wines get 36 months aging.
Although Mellisoni wines are on the expensive side — ranging between $35 and $150 per bottle — most wines sell out each year. Currently, 19 varietals and Italian- and French-style blends and a port are on the menu. Wine club members get substantial discounts. 
Even with the past year's COVID pandemic restrictions, sales were up 168 percent from the previous year, which was up a similar amount from the previous year, Rob said.
"We had so much love and support from our wine club members," added Donna. "They really came through this winter. They bought cases of wine." 
The couple said the winery's success has been earned with hard work, excellent wine and a strong desire to create people-pleasing ambience and hospitality. Staff — made up of wine club members all over the age of 70 — strive to present a personable, fun, warm and educational experience in the style of an Italian family winery.
"We want people to relax and enjoy themselves … and give them an experience they will remember," Rob said. "It's our mission."