At first, Thom Vetter didn't like the idea of an electric mountain bike. The 70-year-old has been riding mountain bikes since "day one of mountain biking in the Wenatchee Valley," and he didn't see why — even as he approached his eighth decade in life — he would need an electric battery's help to do what he loved. But then one riding friend got an electric bike, then another, until finally he realized he might not have a choice.
"I fought it. I really didn't want to go there. I wanted to stay traditional, but I found out I couldn't keep up anymore," Vetter said. "For me, it was a matter of finally having to let my pride down."
Tired of getting left behind on the hills, Vetter and his wife switched to electric mountain bikes two years ago and they haven't looked back since.
"I've gotten out and ridden a lot of miles now that I couldn't go do before," Vetter said. "We wanted to be able to ride more terrain and ride faster. It allows us to access the mountain easier, get more miles in on the day."
Electric bicycle technology has quickly advanced in recent years, packing more power and battery life into lighter components. And as Vetter's experience shows, cyclists are increasingly trading their traditional bicycles for electrified rides.
Josh Eiffert, a sales manager at Arlberg Sports in Wenatchee, said there's surging demand for electric bikes. He expects electric bicycles to be more common than traditional bicycles (referred to as "acoustic" bikes, like a guitar, in the cycling community) within five years.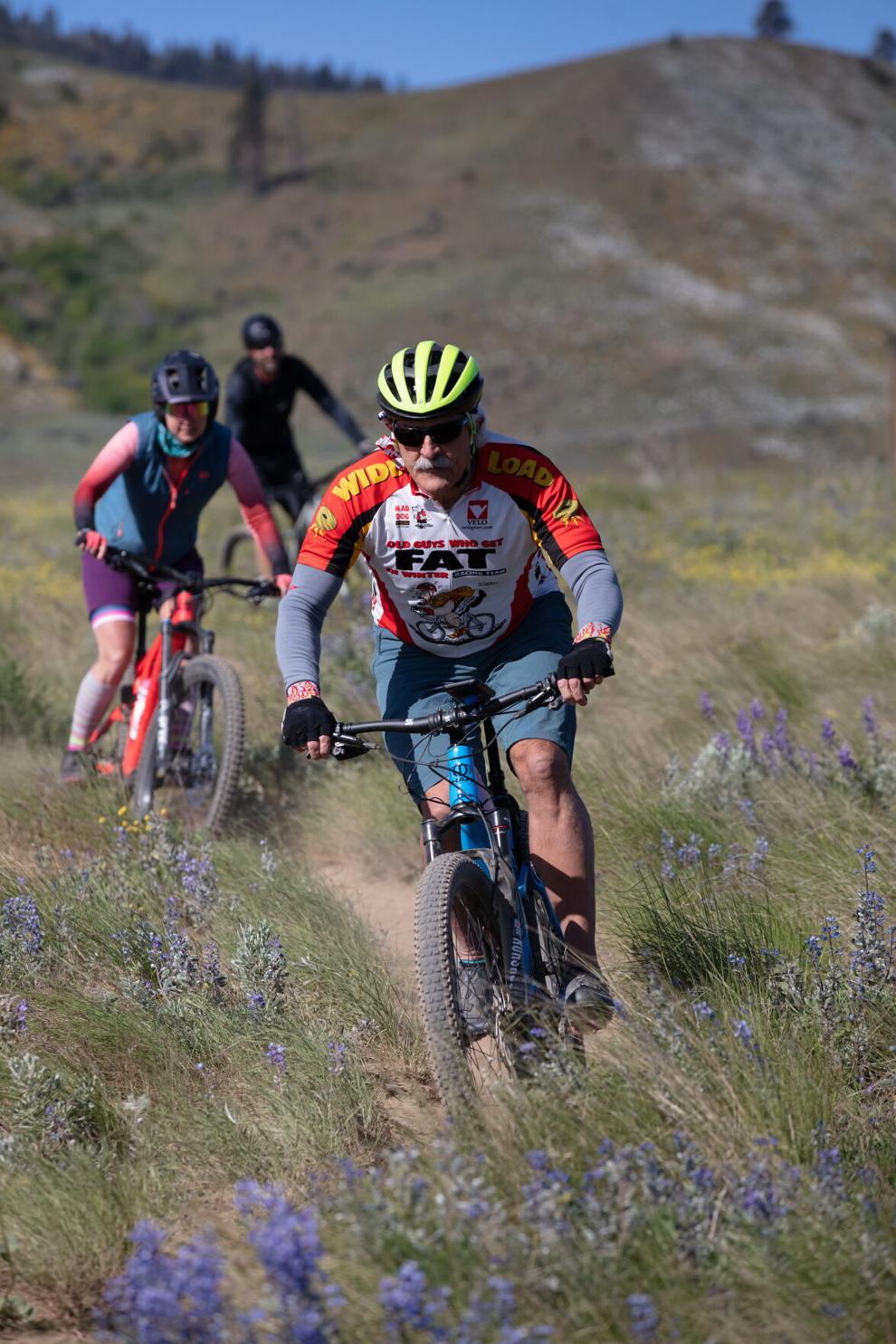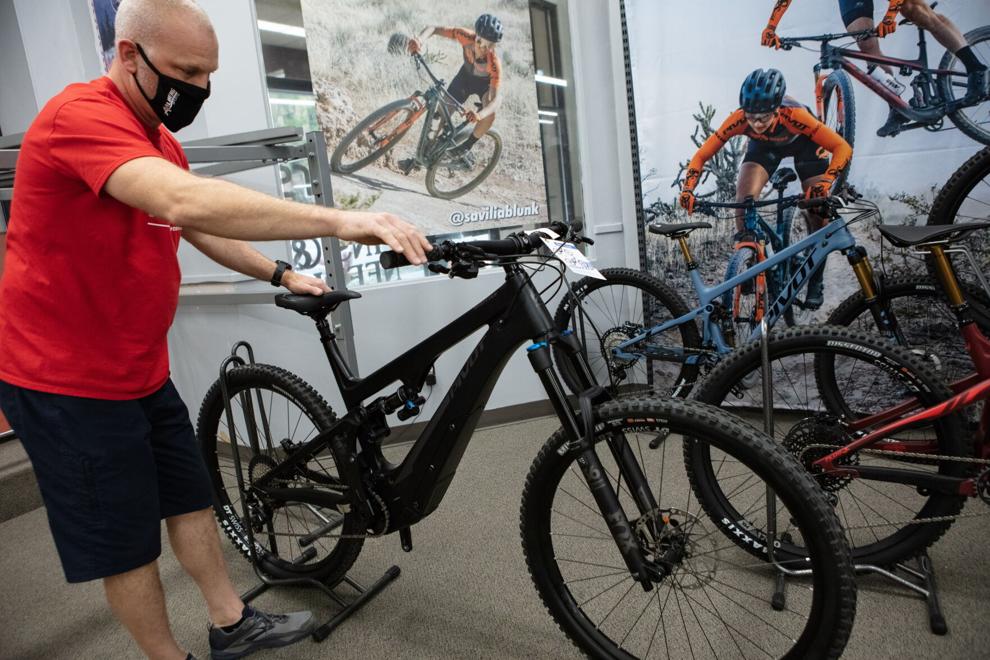 "A lot of people say, 'Well, you're cheating.' But the one thing you are cheating is time," Eiffert said. "This eliminates the amount of time it takes to do things. You can go faster, you can go further, you can go more times, and you can go more often."
Electric bicycles are divided into three categories based on the capabilities of their electric motors. Most electric mountain bikes fall into the Class 1 category, which means the motor only turns on while you are pedaling and will stop helping you once you get to 20 mph.
Class 2 bikes have a throttle, allowing you to turn the motor on and ride up to 20 mph without pedaling. Class 3 bikes do not have a throttle, but their motors will engage while you're pedaling and help you ride up to 28 mph.
Heather Mauseth said she has ridden mountain bikes all around the Wenatchee Valley for years but switched to an electric mountain bike to make it easier to ride further and do more back-to-back rides.
"I still have my standard bike, which I love, but I love this new world of fun and being able to do more," she said. "When you want to ride multiple days in a row, it's nice to have the opportunity to have fun and keep going, and I love the way it handles downhill."
Electric bicycles have become a common sight across Wenatchee, from the Apple Capital Recreation Loop Trail to downtown roads and mountain trails. But e-bike regulations differ between various trails, so it's best to confirm that electric bikes are allowed before planning on riding a specific trail.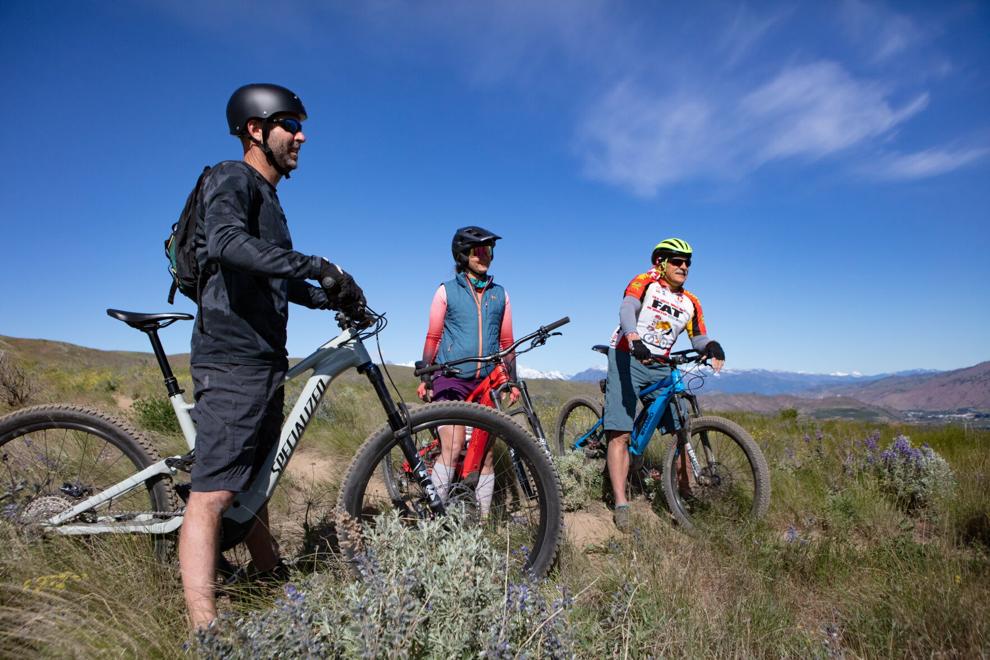 Ace Bollinger, a Wenatchee local who takes his electric mountain bike around the entire state, said he hopes state laws change so electric mountain bikes will be allowed on more trails.
"We're pushing at a statewide level to have all the trails open unless specifically designated as closed, and to have the local people that live in an area make the decisions," Bollinger said. "These e-bikes don't tear the trails up any more than an acoustic bike and we're putting on more miles and more smiles."