It's 6 a.m. in East Wenatchee and El Padrino Panaderia is already one of the hottest spots in town. The parking lot is full and inside this bakery's modest white-bricked building customers fill up on freshly baked pastries and breads that were pulled out of the oven only minutes before they opened the door.
"El Padrino is my favorite panaderia — such fresh bread and the best cuernos in town," says Juan Hernandez as he walks back to his white truck holding a white paper bag filled with confections.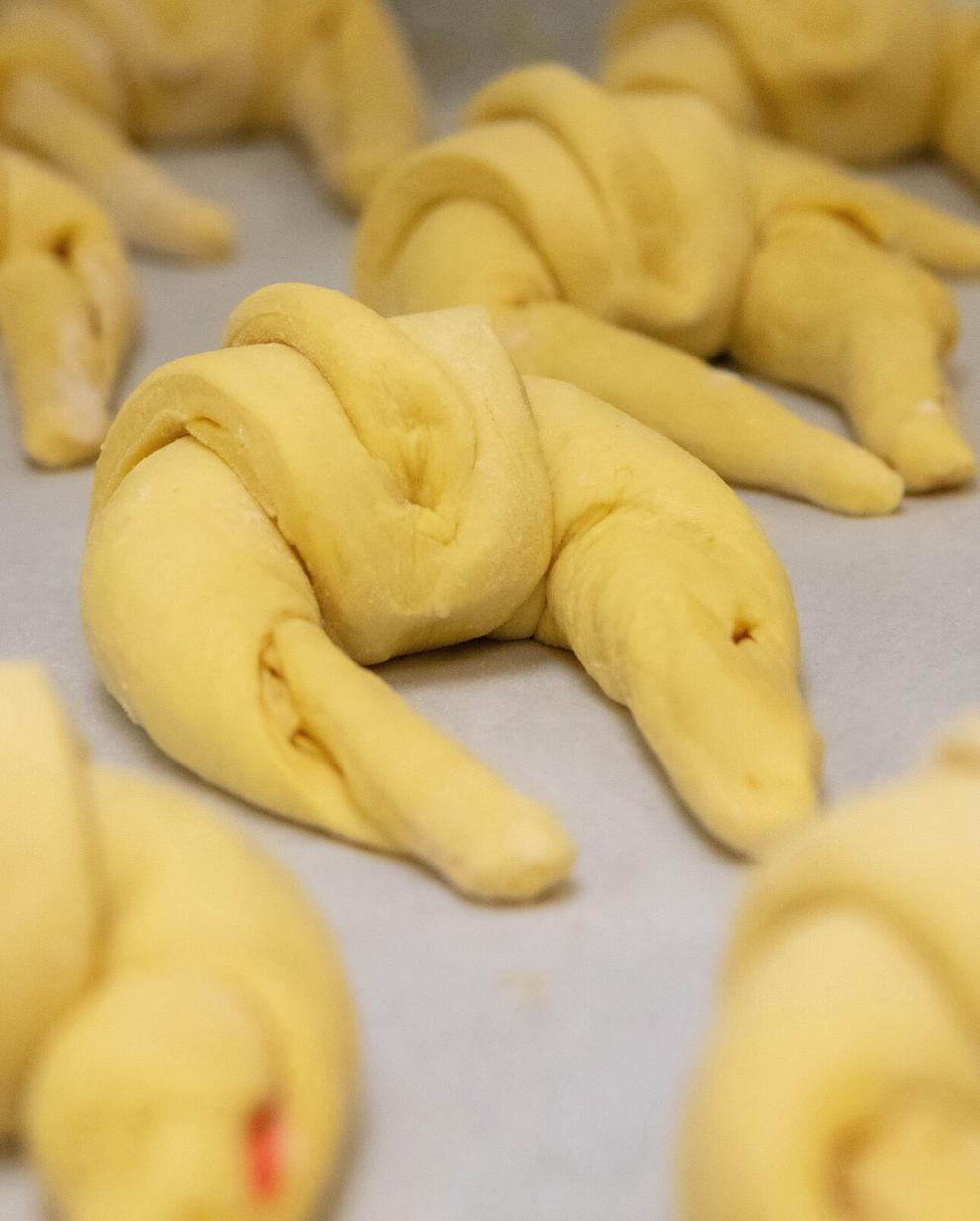 Cuernos, which means horns in Spanish, look similar to a croissant — made with orange and vanilla at Padrino — and are just one of the countless pastries you can find when you walk into one of Wenatchee's many Mexican bakeries. These panaderias and pastelerias, or bakeries and pastry shops, specialize in the culinary art of pan dulce, or sweet bread. Mexico has one of the world's most innovative baking traditions and thanks to Wenatchee's extensive Mexican community, you can taste pan dulce without ever leaving our valley.
Freshness is an essential aspect of Mexican bakeries and almost everything you find at a panaderia is baked daily. Bianca Ibarro, who works at Tres Hermanas Panaderia on Mission Street in Wenatchee, said they bake their items twice a day ensuring freshness because that's what her customers want. "The Mexican people only like fresh, new bread, they won't buy old bread," Ibarro said.
I left Tres Hermanas with a concha, a classic type of pan dulce. Spanish for shell, conchas are an ingenious hybrid pastry where a sugar cookie has been placed on top of a sweet bread roll and then baked together. Every bite of my concha had both the crunch of cookie crunch and the luxuriously soft bite of a roll.
Mexico is world renowned for its bakeries thanks to the country's rich culinary history and, in part, to European colonization. Spanish colonizers introduced wheat to Mexico and then later French immigrants influenced the country with their own cooking techniques (the French government even launched a bloody fight called the Pastry War in the 1830s after a disagreement over a damaged French bakery in Mexico City).
The diverse Mexican people then took these European influences and created an inventive baking culture that is entirely their own, with over 1,000 different shapes and pastry styles. You don't need to speak Spanish to buy a pan dulce but these tasty treats can offer a fun language lesson. The niño envuelto, or wrapped child, is a spongy cake rolled into strawberry filling, topped with coconut shavings. Cochito, or piglet, is a molasses and cinnamon cookie shaped like a young swine. And oreja, or ear, is the crisp, flaky Mexican version of an elephant ear.
Across the Columbia River, back at El Padrino Panaderia, owner and baker Veronica Gomez agreed that freshness was a necessary part of the Mexican bakery. El Padrino employs a team of workers who work all night, ensuring that the following day's cookies and pastries are as fresh as possible. Gomez goes even further with her bolillos — the Mexican version of a french baguette — by constantly baking this bread throughout the day so no bolillo sold is more than 45 minutes old.
My bolillo from Padrino's burst with an eruption of steam when I broke off an edge of the roll — that's a rare sign of freshness to find at any bakery. The smell of freshly baked bread soon followed and I was overwhelmed with perfectly baked bready goodness when I bit into the bolillo. I couldn't help but finish the entire roll in a single sitting.
El Padrino's early morning crowd made a lot more sense as I left with my own white bag full of confections. It's hard to find fresher bread in any part of the world, whether you're in Paris or Wenatchee.