Editor's note: A version of this story first published in The Confluence, a historical quarterly magazine produced by the Wenatchee Valley Museum & Cultural Center. To learn more, visit wenatcheevalleymuseum.org.
When the three evil Witch Sisters dammed the river and prevented the Salmon from swimming upstream to feed the People, Coyote was not happy. The old trickster distracted the Sisters and destroyed the dam so the Salmon could come through. Glad to be free, the Salmon rose up and sang a joyful song — and there they are, forever sculpted in sandstone, at the rock formation we now call the Peshastin Pinnacles.
For thousands of years, children in P'squosa-Wenatchi villages along the Wenatchee River were told the story of Coyote Bringing the Salmon and shown the Salmon singing in the left (western) foreground of the Pinnacles. No doubt P'squosa children enjoyed climbing around on the rocks as much as modern-day children do. Then Caucasian settlers came in and claimed the land for homes and orchards.
The Peshastin Pinnacles, just east of Dryden on Highway 2, are uniquely eroded sandstone spires and slabs that enticed 20th-century adult rock climbers. The owners of the spires, just 34 acres within a 265-acre orchard, didn't mind the visitation until their insurance company convinced them to close public access because of liability risks. They put the Pinnacles up for sale in 1986.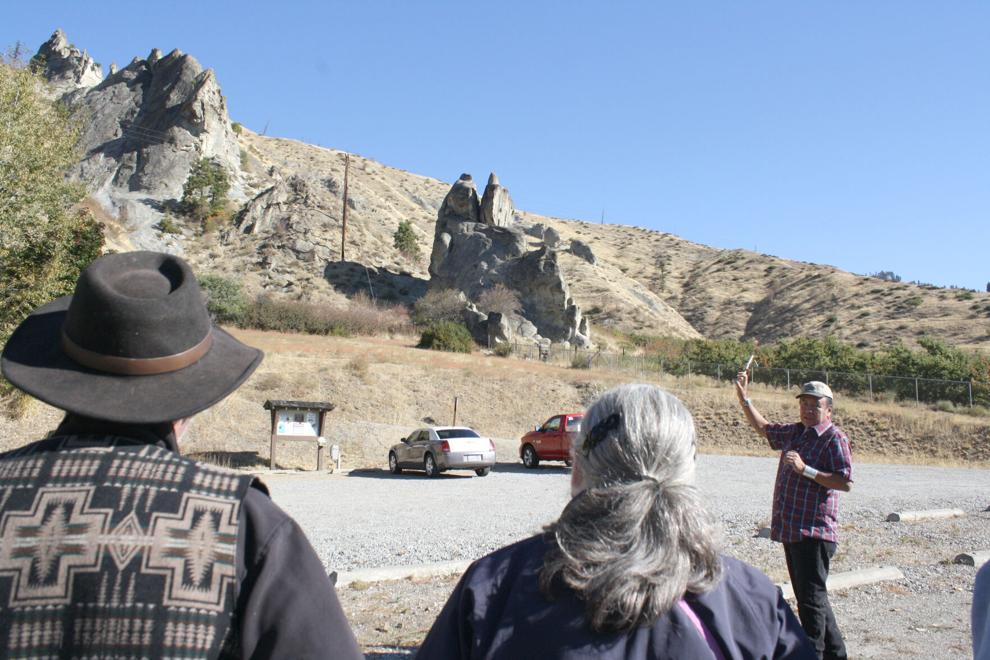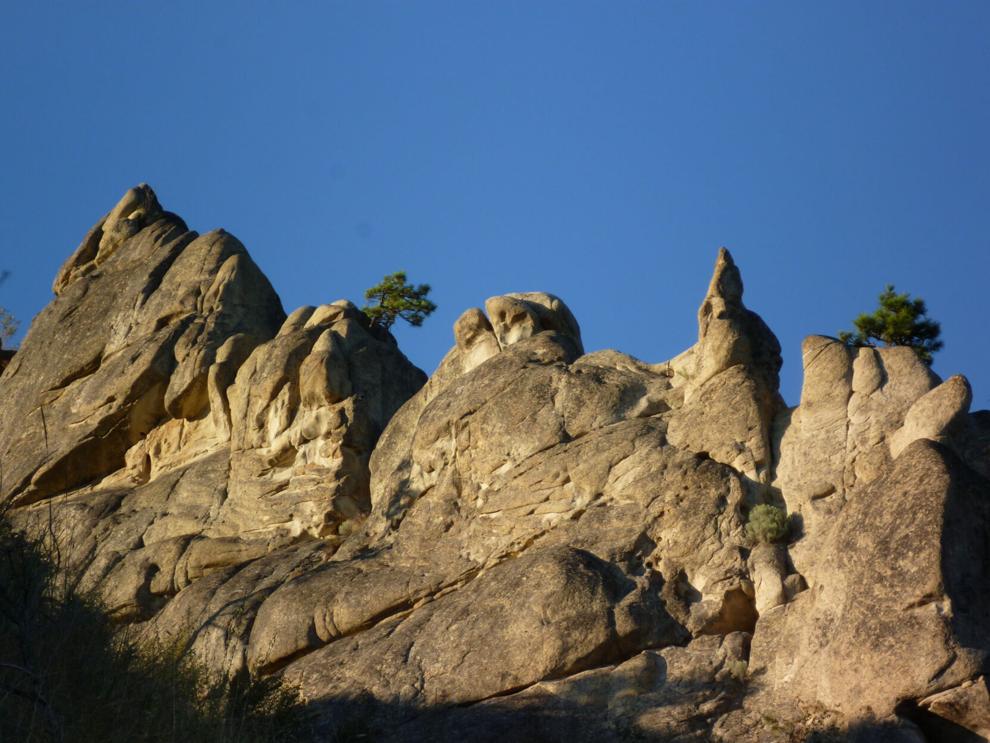 Enter the newly formed Chelan-Douglas Land Trust (CDLT)! This small group of outdoor enthusiasts seeks to preserve land from development by acquiring "conservation easements" from property owners, ensuring that the land is left in its natural state. Dr. Mark Shipman was president of the fledgling organization.
"The Land Trust had four potential projects in 1986," Shipman said. "One was to get someone to buy the Pinnacles and keep them available for the public to enjoy." Shipman and fellow CDLT board member Dr. Don Fager approached Washington State Parks and the Seattle Mountaineers about purchasing the rock-climbing mecca; both declined. After much work, they convinced the national land conservancy The Trust for Public Lands (TPL) to purchase the Peshastin Pinnacles in 1990, with the help of a $200,000 interest-free loan from Recreational Equipment Inc. (REI) and the intent to then sell the property to Washington state.
That summer and fall, volunteers from CDLT and other groups worked to improve trails at the site — and in April 1991 the Pinnacles opened again to public use. TPL sold the site to the state Parks and Recreation Commission, and it is now a day-use state park with 1.5 miles of hiking trails, challenging climbs, picnic tables and spectacular valley views.
Chris Rader edits the Wenatchee Valley Museum's quarterly historical magazine, The Confluence.