Whether you are the host or simply volunteered to bring a side, there's nothing quite like the dread of realizing that you need to come up with another Thanksgiving day dish with minutes to spare. It doesn't matter if you had a few last-minute additions to your guest list, burned the casserole, or simply put it off — the result is the same. You need more food, and you need it fast!
Brussels sprouts (Time: 30-40 minutes)
Why make boiled Brussels sprouts when you can have them roasted instead? Roasting Brussels sprouts caramelizes the outermost layer, leaving them deliciously crispy on the outside and tender on the inside. The roasting process is simple. Toss your Brussels sprouts with olive oil, salt and pepper and put them on a baking sheet. Pop that baking sheet in an oven — preheated to 450 degrees — for about 25 minutes and you are good to go! If you want to take them to another level, sprinkle your Brussels sprouts with parmesan cheese and pine nuts five minutes before they are done, and then put them back in the oven.
Pro tip: Make sure you don't overcrowd your sprouts on the baking sheet — this will cause them to steam, not roast, and result in a mushy texture.
Sweet potatoes (Time: 30 minutes)
Candied sweet potatoes may be a classic, but sweet potatoes don't have to be cooked with sugar to be delicious. For a healthy — and much simpler — alternative, chop your sweet potatoes into cubes, toss them in olive oil and seasoning (salt and pepper works, or you can get creative) and throw them in the oven on a sheet pan. Just like with the Brussels sprouts, you'll want to be careful not to crowd the pan.
Pro tip: Try mixing classic orange sweet potatoes with white sweet potatoes for a variety of textures and flavors. White sweet potatoes are a little less sweet than their orange counterparts, and have a starchy, potato-like texture that pairs well with the creamier texture of orange sweet potatoes.
Mashed potatoes (40 minutes)
Mashed potatoes don't have to be boring and labor-intensive. After you boil your potatoes, skip the hand masher and use a stand-mixer (a hand-mixer works as well) to mash them instead. The result is perfectly creamy and lump-free mashed potatoes — minus the hand cramp and in half the time. From there, spice things up by mixing in any extras you want. Classic baked potato toppings — bacon, sour cream, cheese and chopped green onion — work well.
Pro tip: Skip the peeling for a healthier — and much faster — version.
Five-minute fudge (Time: 5 minutes)
Did you know you can make fudge in the microwave? The only ingredients you'll need are a can of sweetened condensed milk, chocolate chips, butter and some vanilla. Mix those ingredients together and put the bowl in your microwave for five minutes, then pour into a pan and chill in the fridge until it sets. It really doesn't get any easier than this.
Pro tip: Make your fudge even better with add-ins. Think dried fruit, walnuts or chocolate chunks. If you want to add chocolate, make sure to wait until your fudge has cooled, but before it sets.
Cranberry sauce (Time: 20 minutes)
Cranberry sauce is a Thanksgiving staple, and it's a lot simpler to make than you might think. The basic recipe involves simmering cranberries with water and sugar in a pot for about 15 minutes. You can also experiment with different flavors if you have the time.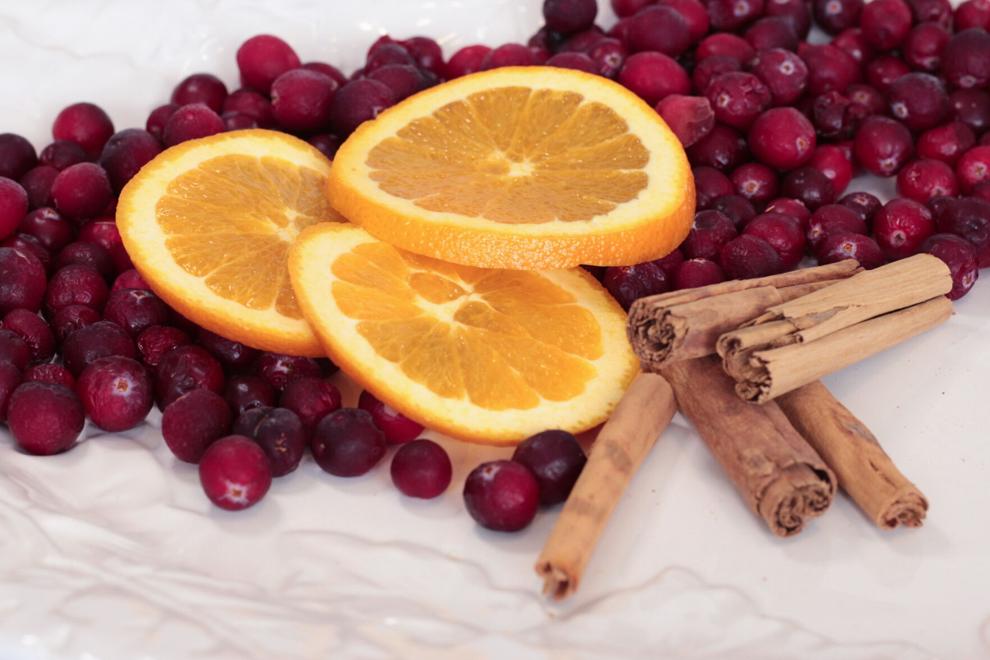 Recipe: Orange cranberry sauce
Directions: Start by rinsing cranberries and then add them to a pot with the water and sugar. Mix to combine, and then bring to a simmer. Stir in vanilla, cinnamon and orange slices. Allow the mixture to simmer for about 15 minutes, or until it has thickened. You can stir in more sugar if it is still too tart for your tastes.
Serve warm or chilled with turkey or a scoop of vanilla ice cream!