WENATCHEE — Although Wenatchee is almost 3,000 miles away from where the twin towers once stood, those living here were profoundly impacted by the attacks on 9/11.
The Wenatchee World asked Wenatchee Valley residents how the events of 9/11 affected and shaped their lives. Here's what they said.
From civil servants to recent immigrants, below six residents of the Wenatchee Valley reflect on how the event changed their lives.
---
 Remembering the fallen
Former firefighter Mitch Atkinson carries a reminder of 9/11 around with him wherever he goes.
The number 343 is etched on his arm — a personal memorial to the 343 firefighters who lost their lives when the towers came down.
"After it happened, it really affected me greatly," he said. "Even at this time, when I sit down with my fellow firefighter retirees, it's hard for us to talk about it just because it meant so much."
When Atkinson, who was the mayor of Chelan from 2000-2004, heard about the attacks, his first instinct was to help.
"Here I was mayor of the city and I was torn. I wanted to jump in my blazer with my turnouts and drive to New York," he said. "But I decided that my responsibility was stronger there to strengthen our community, so that's what I did. I stayed there."
Three months later a fellow firefighter told Atkinson he was thinking about getting a 9/11 remembrance tattoo. Within two days, Atkinson got his first tattoo: the numbers 343 in a font similar to that of New York firefighters' helmet numbers. He later added on a funeral wreath that says 9/11 and the words "Never forget."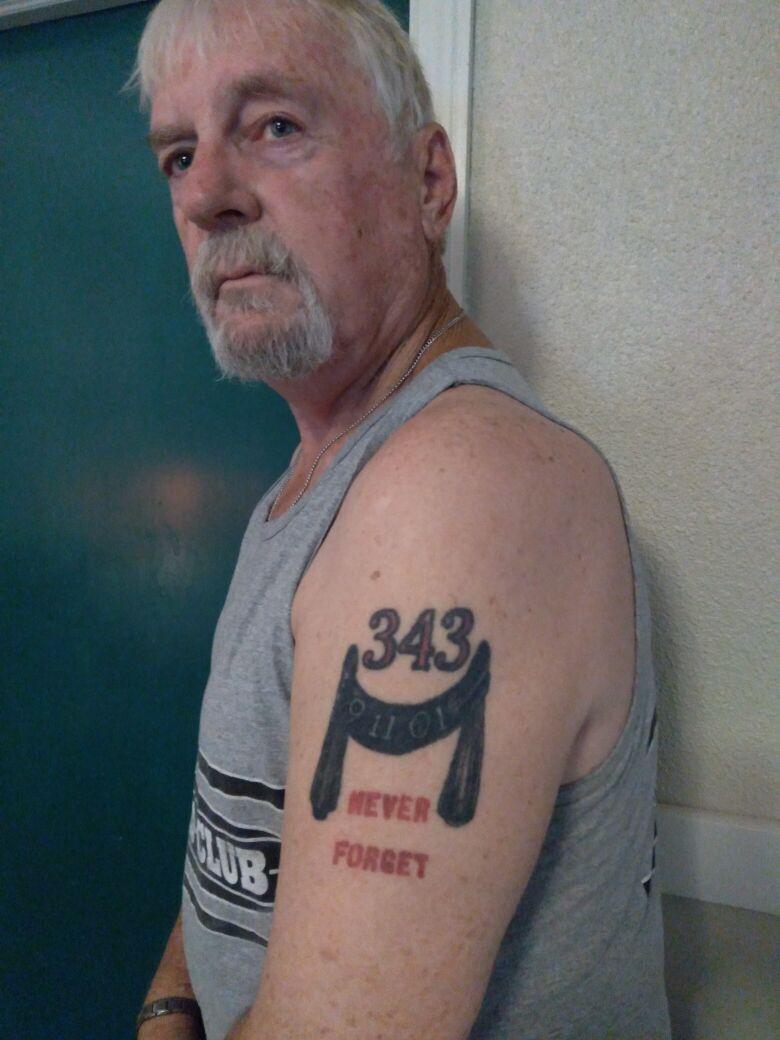 Today, 20 years later, Atkinson said looking at the tattoo immediately takes him back to 2001.
"It's not a reminiscing; it's a remembering," he said. "I get pretty emotional when it comes down to it."
One of the most difficult things to think back on is the sound of the fallen firefighters' Personal Alert Safety Systems (PASS), which emit a high chirping sound if a firefighter is knocked down or doesn't move for a specific amount of time.
"After the first tower came down, that's all I heard was multiple of these PASS systems chirping and knowing full well that it meant down firefighters," he said, choking back tears. "Talking to people that were part of the initial rescue and then the continued rescue — those things continued to go off until their batteries were dead."
He said he's donated to organizations like Tunnel to Towers Foundation to help provide for the families of the fallen firefighters.
 "Firefighters are always running into a burning building when everybody else is running out. That's the ultimate sacrifice that they make. They don't always come out of that building, and this was one instance where 343 of them did not," Atkinson said. "People just need to be aware of what took place and remember it and never forget it."
---
A tragedy that crossed borders
Janeth Orozco was working as a psychologist in her home country of Bolivia when she heard about a terrorist attack in New York City on the radio.
"It was a global news story. It happened and five minutes later everyone knew about it," she said in Spanish. "I think this incident touched a lot of hearts. It went beyond barriers like capitalism and socialism."
As stories of what was transpiring a continent away dominated the television for the rest of the day, Orozco mourned the loss of life and tried to make sense of how the events impacted her own life.
She remembers thinking that such an event was something typical in third-world countries where the government lacked control. It wasn't something that could have happened in a first-world country like the U.S.
"It was a feeling of, if this can happen in the United States, what can happen here?" she said. "When I heard about it, I thought, 'Wow, human fragility can reach even the most powerful."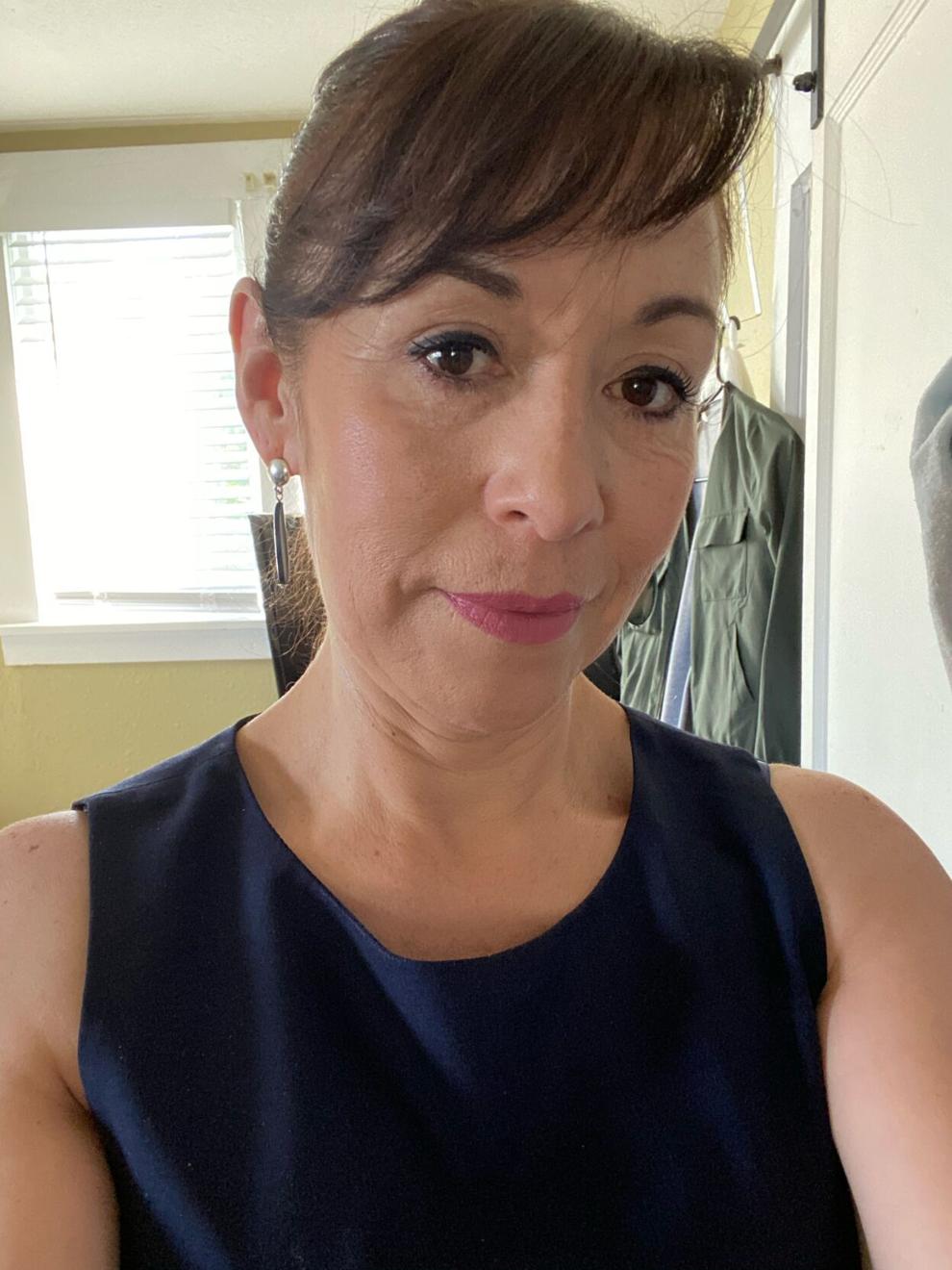 She said the recent bombing of the Kabul airport that killed 13 American service members was a reminder of that same fragility. However, now Orozco is no longer an outsider observer to American affairs. She moved to Washington in December 2019 with her husband and is in the process of becoming a U.S. citizen.
She still views 9/11 with the same sorrow she felt in 2001, but now those events and their present-day reverberations hit a little closer to home.
"When you go to a place, you take on that way of life and that way of thinking," she said. At first, she was desperate for news of Bolivia, but slowly she started to become more absorbed in her new home. "The connection doesn't break completely because it's still your roots and it's your family that's there. However, you start taking it in as something of your own."
"The attack from Afghanistan has affected me greatly," she added. "When there are commemorations for 9/11, my family and I will undoubtedly watch them, and it's going to be difficult."
---
The new normal
The Moon landing, Martin Luther King's assassination, various wars, Watergate, the rise of personal computers — Jim Bailey is no stranger to historical events. Each event has dropped into his life like pieces of stone making up the mosaic of his lived experiences.
9/11 was a single but important stone in that mosaic, forever altering his world view.
"That was one of those experiences where you can't believe — or maybe it's you refuse to believe what you just saw," he said. "This can't be real, and yet, it was."
"And all of a sudden, you begin to realize that we've always thought ourselves somewhat immune from being attacked or being invaded," he said. "This was another feeling that came later, this really this idea of vulnerability...It gives you that sort of looking-over-your-shoulder feeling."
Although the former high school teacher turned city council member remembers going to work at Wenatchee High School and the basic outline of the day, the specifics are less clear.
"As you start having these things happen, it seems like it becomes the norm," Bailey said. He compared his memories of 9/11 with those of John F. Kennedy's assassination. Bailey was an 18-year-old freshman at Biola University when the president was shot in 1963.
"These are really defining moments, and every generation has its defining moments," he said. "Today, I'm not surprised anymore when crazy stuff like this happens. But it's still a shock, and it still profoundly affects you."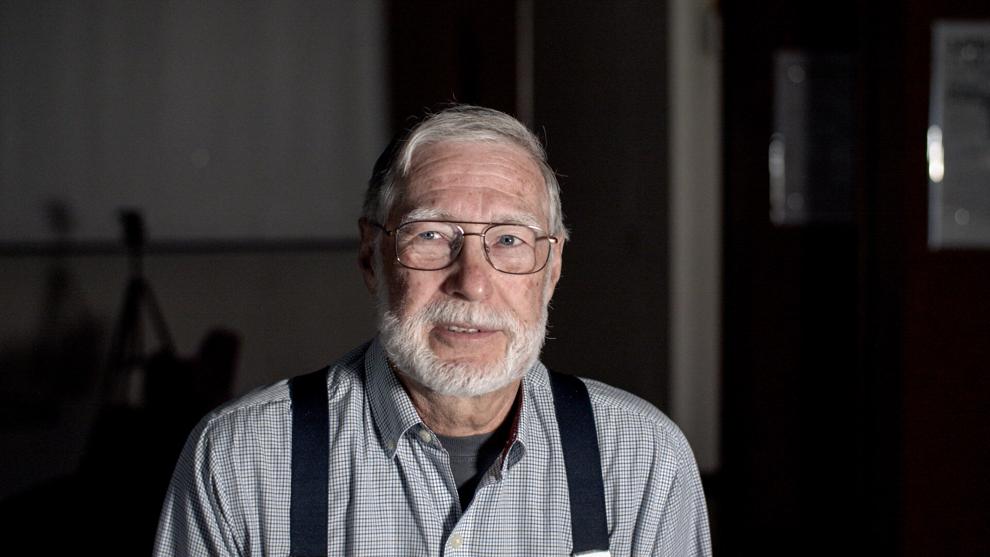 With both events, Bailey said his reactions were fairly similar. But unlike 9/11, he remembers that day in 1963 almost to the minute. Almost as if as more mosaic pieces fall into place, the pieces themselves become blurred as the larger picture comes into focus.
"You sort of get to the point that you get somewhat jaded. It's trying to remain hopeful, but I think today I personally am kind of waiting for the next one," he said. "Everybody is talking about normal today. What's the new normal? Yeah, we're going to have to live with different constructs."
He said despite the onslaught of historical events he's lived through, he's still an optimist at heart and believes it's important to not let those kinds of events paralyze you.
"I would like to think that there's more good in the world than bad," he said. "They really do drop the big one sometimes. It isn't the end of the world. Life will go on and we can still do good things and not let that deter us from doing good things."
---
'It affected everyone'
Maria Rodriguez Medina and her partner, José Cruz Martínez Guerro, were at work at a hotel in Leavenworth when news of the attack broke.
"We saw everyone out on the street," he said in Spanish, remembering that they immediately turned on the TV. "That's when we realized that had taken place. Many people had their heads in their hands, others were crying."
Rodriguez remembers a number of people at the hotel for a citizenship ceremony had family members in New York.
"They were desperate. There wasn't a way for them to communicate with their family," she said in Spanish. "It was quite shocking. There wasn't anything you could do."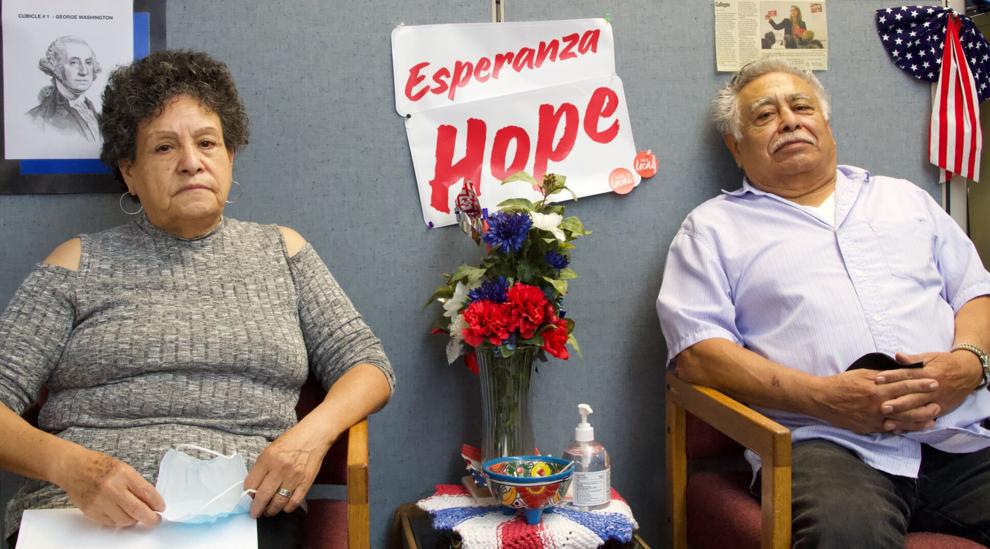 The couple, who live in Dryden and are preparing to become U.S. citizens, moved to Washington from Monterrey, Mexico, nearly 30 years ago. Even though they didn't yet feel a part of the country in 2001, they said the attack had a profound impact on them.
"It changed the way people live, before we were less worried. You would go out without a worry. Now, after this, people are more careful when they go out," Rodriguez said. "One way or another, it affected everyone."
Martínez said he's seen the difference when they travel back to Mexico each year to visit family as well. 9/11 spurred regulations around air travel, including mandatory ID checks and baggage scans; increased immigration enforcement and red tape; and the creation of the U.S. Department of Homeland Security.
"Before we could get on the plane and there weren't as many problems," he said. "Now there are so many questions and they check everything. But it's okay; it's safer for everyone like this."
---
A case of mistaken identity
As Blanca Olivia Martinez Velázquez watched reports about 9/11 from a TV in central Mexico, one word stuck out: Washington.
A third plane had just crashed into the Pentagon outside of Washington, D.C., killing 189 individuals. Her brother, mother and other family members lived in Washington — but at that time, Martinez and other family members in Mexico weren't aware the U.S. capital and Washington state were two separate places. Instead, they assumed their family members on the other side of the border were within miles of the attack.
"They're two very different places, but in that moment with the surprise of seeing it — you never would have imagined something like that because the U.S. is always the top world power," she said in Spanish.
Martinez tried the entire day to connect with her family members in the U.S. Finally, later that night, she was able to talk with an uncle, who explained the family's mistake: "That was when the entire family could finally feel more at ease."
But even 20 years after that day, and 8 years after moving to Cashmere, some of that anxiety still lingers.
"The truth is I still have mistrust," she said. "What kind of security does one have if something like that could happen again at any time?"
---
Local security changes
With only two weeks on the job, Tom Robbins was still getting his feet wet as Wenatchee police chief when 9/11 happened.
He remembers shaving before work when footage of the first plane striking the World Trade Center came up on his TV.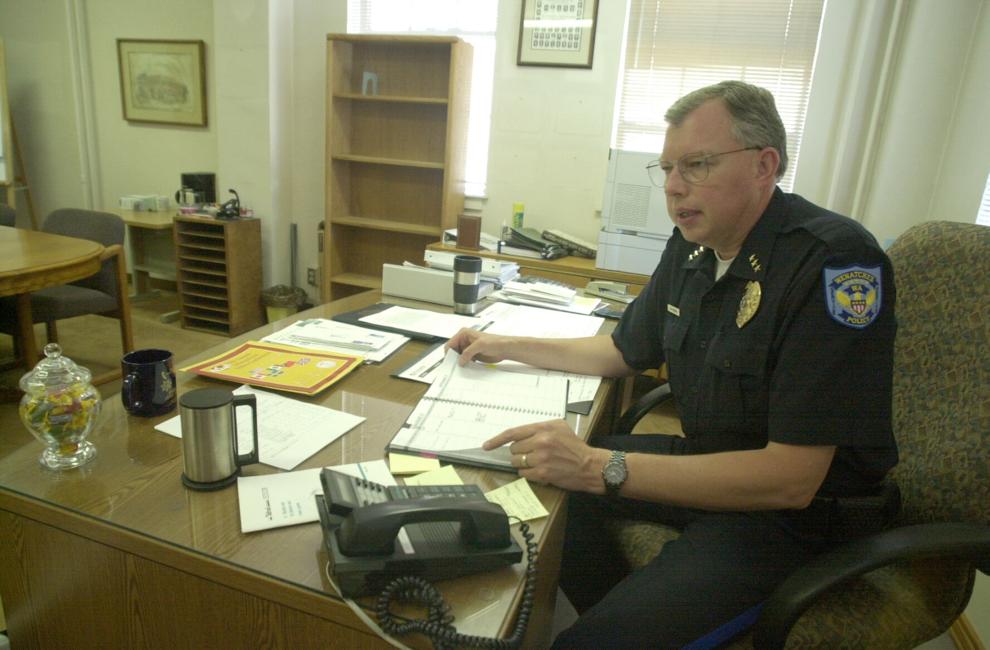 "I was thinking about OK, when I go to work, what am I going to do now as police chief — what's the best thing I can do to help in the community and help in the department?" he said.
His first action when he got to work was to go to the 911 dispatch center. Without televisions in the center, the eight dispatchers on duty hadn't been able to track the event.
"They had some ideas because of what people had said to them, but they didn't really understand the full gravity of the event," Robbins said, explaining that there had been worries that a TV would be too distracting.
"My belief was there should be one in there to be used at times like this," he said. "So, from that day forward, we've got TVs in the dispatch center."
Robbins remembers two meetings later that day — one with community leaders, including the mayor and city council, and another at Wenatchee Valley College. He said the second one allowed community members to comfort each other and hear each other's perspectives.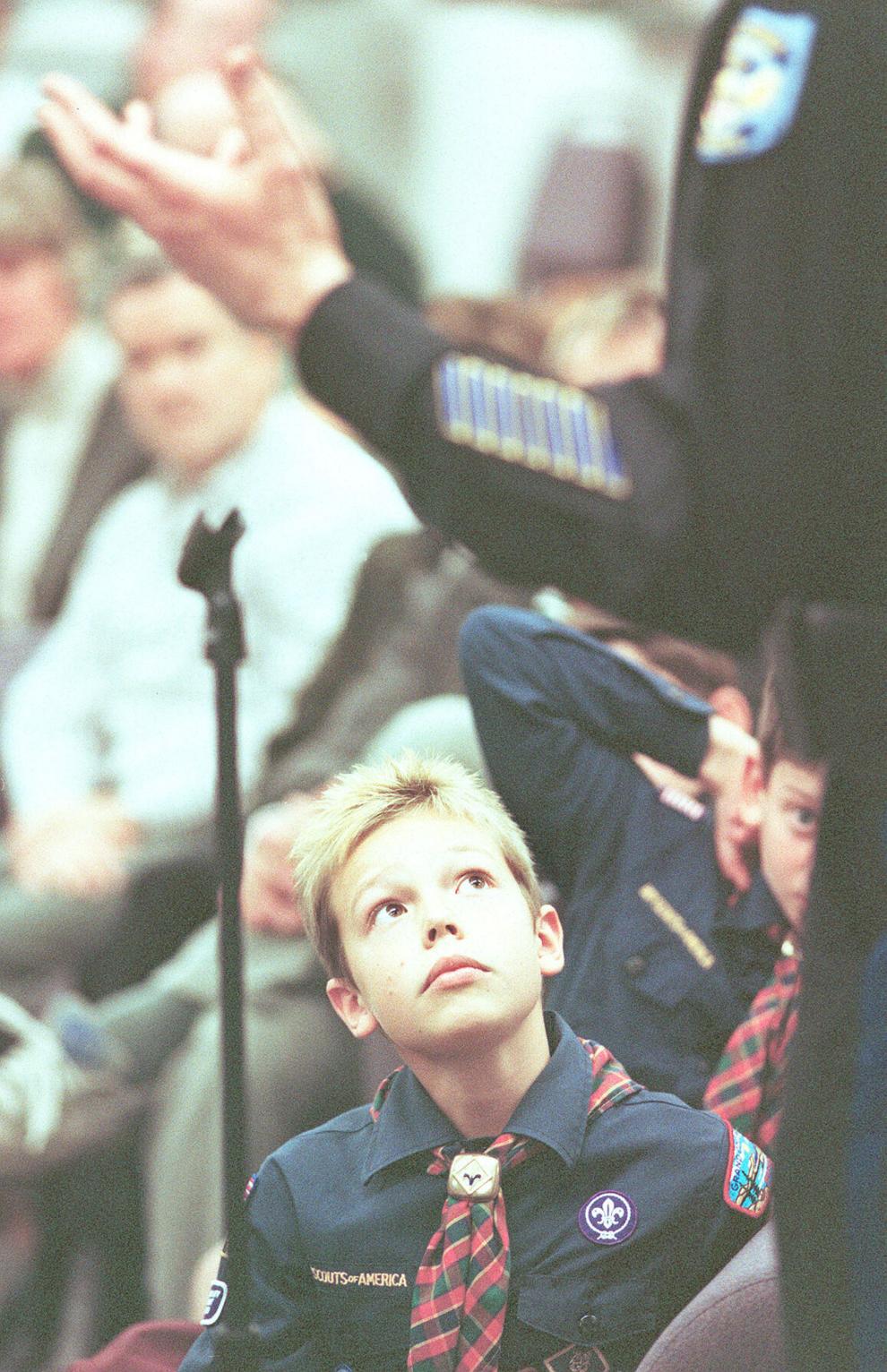 For law enforcement, he said, there was an almost immediate shift in perspective: "With Central Washington, it's a rural area. You really don't think that we were going to be impacted by terrorist-type activities. But the thing we had to think about was that we could be."
Robbins had prior experience with emergency management from his 28 years with the Washington State Patrol, but he was still learning Wenatchee's policies and making connections within the community.
He said local agencies began to monitor national security much more closely and enhance inter-agency and internal operations.
"There were a number of things that we had to spend a lot of time on and take very seriously because of what had happened during 9/11 — knowing that there was really no limit to what could occur."