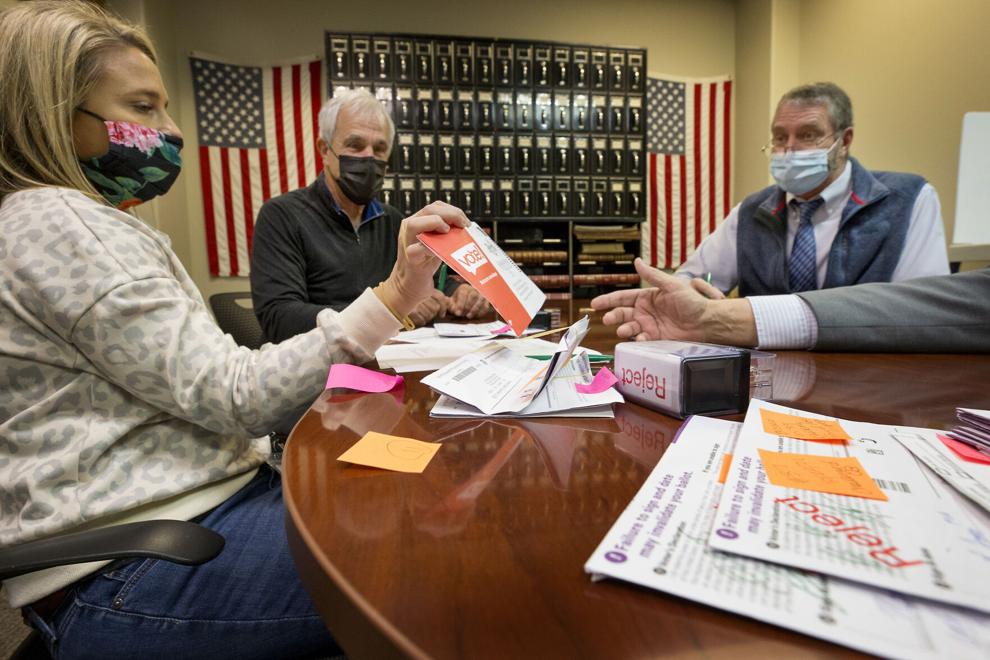 WENATCHEE — Chelan County had a higher-than-average number of rejected ballots during the 2021 General Election.
The county rejected 211, or 0.9%, of the just over 24,000 ballots that were returned.
Chelan County Auditor Skip Moore said the number of rejected ballots was a bit higher than usual due to an influx of individuals not signing their ballots, which he estimated to be about double the normal amount.
"That's one of the things that at the end of the day kind of left me scratching my head," Moore said. He hypothesized that it could have been an attempt to test the system. "It could have been folks thinking, based upon some of the rhetoric going around, that we accept whatever comes in. Well, that's not the case."
Voter fraud allegations made headlines on both the state and national level last year. Washington gubernatorial candidate Loren Culp and former President Donald Trump both filed lawsuits claiming fraud after their individual losses. 
Although 60 ballots were ultimately rejected for a missing signature, Moore said there were even more unsigned ballots that were remedied in time to be accepted.
Other than that, though, Moore said the election was business as usual.
The most common reason for a rejection was that a ballot was returned too late followed by missing and unmatched signatures. A handful of ballots were also rejected for things like an empty envelope or trying to email in an overseas ballot while residing in the U.S.
WENATCHEE — Mailing off a ballot isn't always the last step voters have to take to make sure their votes are counted.
The Wenatchee World used a list of returned ballots published on the Chelan County website as the basis for this analysis. The list included the first and last names of voters, whether a ballot was accepted or rejected and the reason a ballot was rejected when applicable.