LEAVENWORTH — A peaceful march in Leavenworth Friday, which was part of the national Black Lives Matter protests, turned into a much bigger event than was planned.
Local residents who put on the "March in Solidarity" expected 300 to 400 people to show, said Kenzie Converse, one of the event organizers. Instead about 1,300 people arrived, carrying signs and chanting their support. About 2,000 people live in Leavenworth.
"The march was long enough to have three separate chants going on at the same time," Converse said. "It really kind of drove the message that there were a lot of people in support of this event."
The idea for the march was started by Chelsea Murphy, a Leavenworth resident who is African-American, she said. Murphy attended a Black Lives Matter protest in her hometown of Tacoma and then posted on Instagram about her frustrations that she had to travel somewhere else to protest.
"So I came home and wrote about feeling like I live in a fish bowl and that I was sad that I had to go outside of my own current community to protest," Murphy said.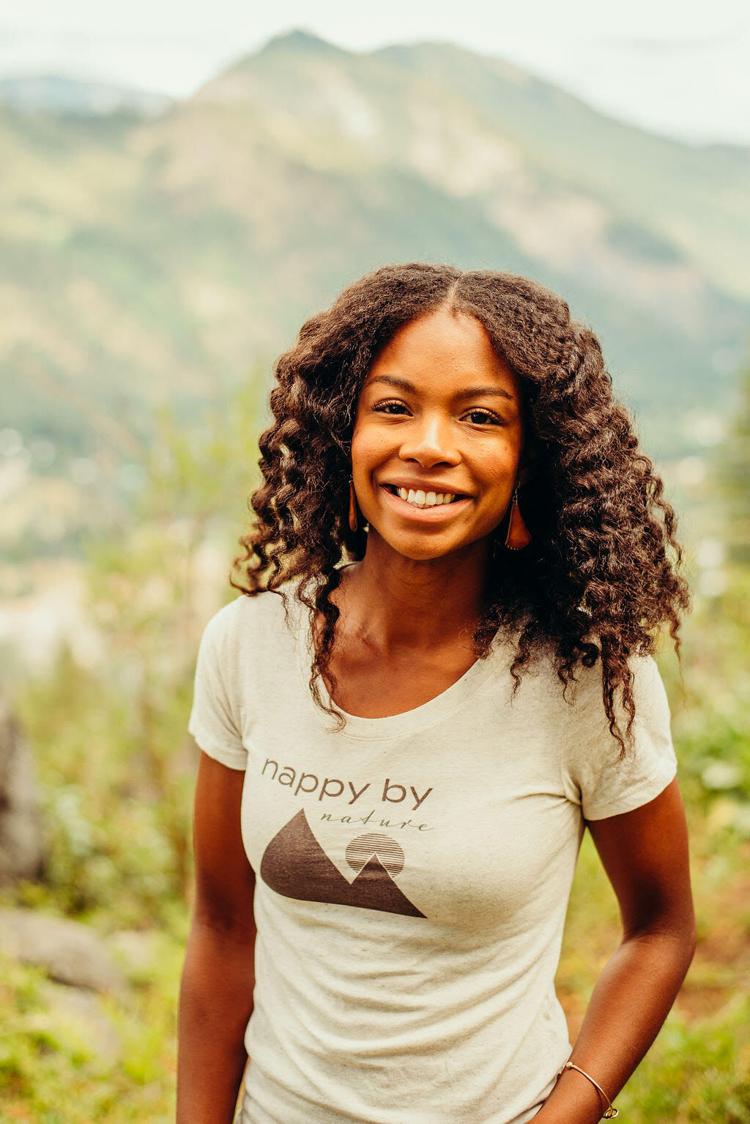 Then her friends — including Converse, Delaney Frazier, Ali Hancock, Charlotte Massey and Jazymn Jira — decided to hold a Black Lives Matter protest and include Murphy.
"Chelsea's message was like, 'This is too much for me to plan,' because she is such a minority in this area," Converse said. "It was her brain child, her vision and we just kind of coordinated it with her in our ear."
The march started near Osborn Elementary School, she said. Two members of the Wenatchi tribe kicked it off by doing a land acknowledgement and saying the indigenous people were in solidarity with African-Americans.
Then Tony Desmukes, of Wenatchee, held a prayer and asked that the march be peaceful and not escalate. Murphy then spoke about her experiences living in Leavenworth and how it can be challenging to be one of the few minorities in the town.
"The people I saw (in the crowd) were not random people, a lot of them go to my church and go to school with my kids, or middle school teachers or doctors at Cascade (Medical Center,)" Murphy said. "It was like this is our community coming together."
The group proceeded to march for 2.5 miles, before circling back to the school where they kneeled, lit candles and held an 8 minute and 46 second moment of silence, Converse said. That's how long George Floyd was pinned under the knee of a Minnesota police officer during his arrest and death on May 25.
"We all sang "Amazing Grace" together, which was kind of a cool little ender and then it started raining and everyone went home," Converse said. "It was crazy. I feel like I kind of blacked out during the whole thing."
Leading up to the event, some residents in the community resisted the idea of a march, she said. They were worried that it would go through the downtown core and businesses could be looted.
"There is just a lot of tension right now and in this small valley," Converse said. "I feel like Leavenworth has always had the privilege to hear about what's going on in the world and kind of look the other way and say, 'Oh this doesn't really concern us.'"
The march was met with some mixed reactions from onlookers, Murphy said.
"A lot of people just standing in their yards with crossed arms, not saying anything, just glaring at us," Murphy said.
But on Saturday, Murphy felt so supported and appreciated the amazing turnout for the event that started with her Instagram post. Her husband grew up in Leavenworth and said he'd never seen anything like it in his entire life.
"I feel glad that my post about living here in this town sparked a protest that sparked 1,300 people to come out and walk," she said.