CASHMERE — It was a bright and sunny Saturday morning at the 9/11 Remembrance Ceremony in Cashmere.
About 300 people — including veterans, police officers, firefighters and other service members — came to the annual gathering to honor and remember those who died and those who fought to save lives 20 years ago on 9/11.
"We've been working on this for a year," said Gene Sharratt, a member of the 9/11 Spirit of America Memorial board of directors. "We were going to have it last year but because of COVID-19 we did not. Nothing is more important than this today. So, thank you very much on this 20th anniversary."
Speakers included Chelan County Commissioner Bob Bugert and Mercer Island Covenant Church Rev. Greg Asimakoupoulos.
Asimakoupoulos gave a prayer during the ceremony.
"For those who lost their lives in an ongoing fight for freedom, we give you thanks," he said. "For those families who were robbed of sons and daughters, brothers and sisters, mothers and fathers, we pray that they would find the capacity to forgive as they continue to heal from what they could not keep from happening. And those who risked their lives sifting through the rubble of broken buildings and broken hearts in search of survivors, victims, and answers, we sing their praises."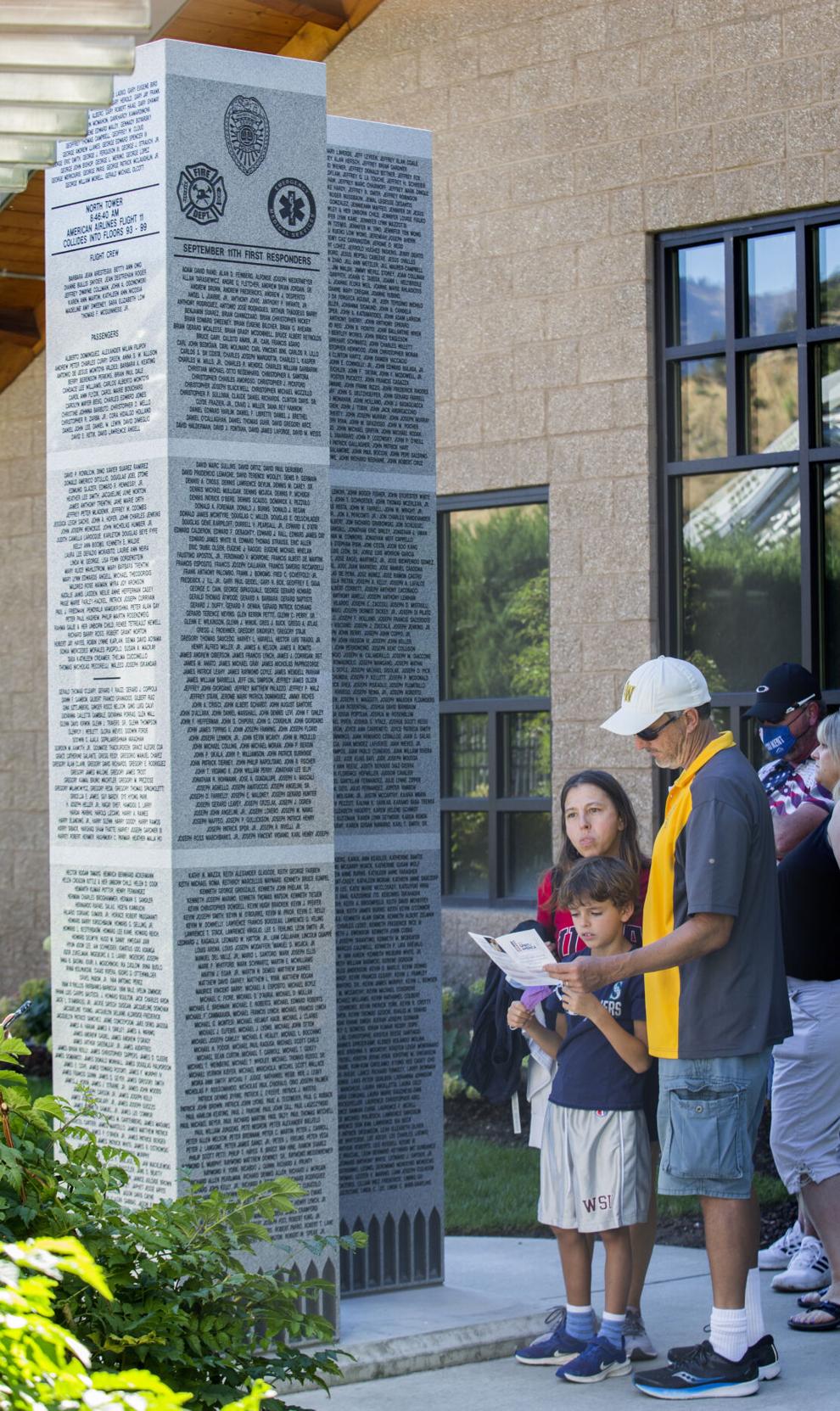 The event culminated with words from keynote speaker, David Beamer. Beamer is the father of Todd Beamer, a passenger on United Airlines Flight 93 who led the effort to take back control of the plane from hijackers.
Beamer shared Todd Beamer's story leading up to 9/11, about how the people on Flight 93 seized the opportunity they were given, and the united country he saw following the events that took place on 9/11.
"In our heart of hearts, we knew right away when that plane crashed in a quiet meadow outside of Shanksville, with no other people killed on the ground, that the free people on the plane had done something," Beamer said. "We knew in our heart of hearts that our little boy would have done something."
Both Beamer and his wife, Peggy, were awarded the Spirit of America Award, given each year to individuals who were important in the creation of the Cashmere memorial or have a connection to the events of 9/11.
His speech was followed with a fly-over by the Miss Veedol.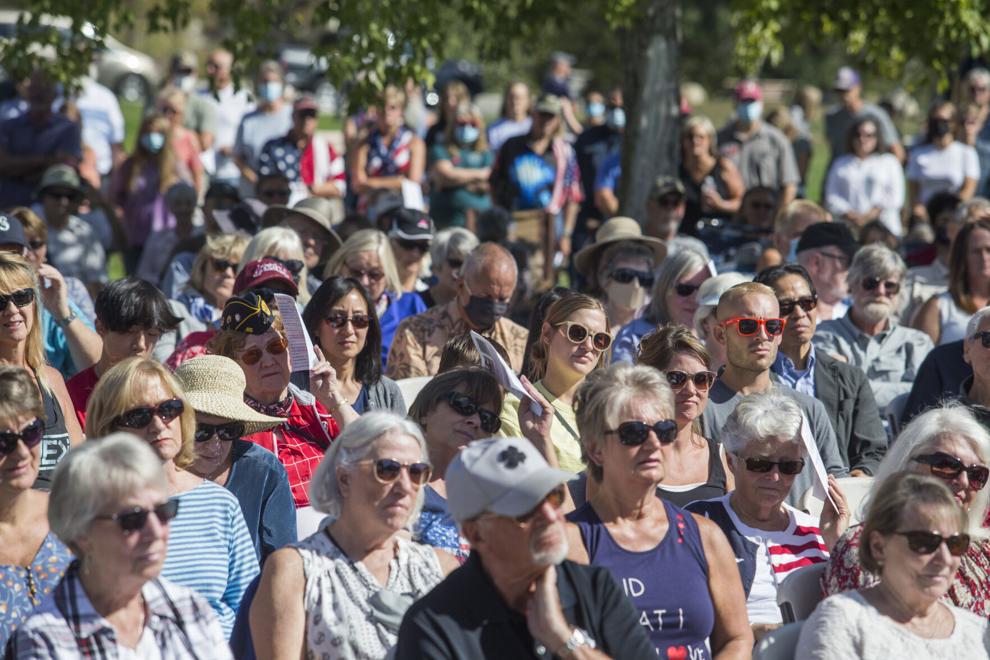 Ken Kormo, a member of Cashmere American Legion Post 64 who served in the Army from 1969 to 1972, said at the event that Cashmere is a community that cares.
David Aguigui, a Cashmere resident in his junior year of high school, attended the event while carrying a large American flag attached to a pole on his back.
"I feel like everybody should know that people risking their lives to save others is a big deal," Aguigui said.